11. Biz Martinez: The Business of DJ Bookings
As the former music director and talent buyer at one of the hottest clubs in Miami, Biz Martinez has become an influential presence on the dance music scene. We asked him about his booking strategy, and what he looks for in up-and-coming DJs.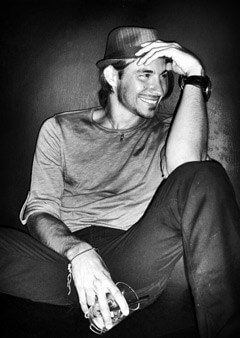 Every week, the DJ lineup at LIV Miami is one of the best in the country. How do you coordinate your DJ schedule?
Biz: Each night has an identity or a sound. We start by programming to fit the identity of the target audience for each night, so the nights contrast with each other as much as possible.
Tell us about the DJ booking process. What are you looking for?
Biz: Besides the obvious industry giants, I usually look for fresh and of-the-moment talent that we can introduce and help grow. This involves knowing who's about to surface in the dance world and/or pop culture. The booking process is simple: the two fundamental intro steps are finding out who represents the artist, and when the artist will be available. Being the first club to make a formal offer on a future star is key.
A-list DJs aren't easy to get in competitive markets like Miami, New York, and Vegas. A great venue and deep pockets are just as important as having a solid relationship with the talent agents and management.
Some of the booking fees for artists who play at LIV exceed $20,000 a night. From a business standpoint, how can LIV afford so much for a great DJ? Does table service really earn that much money?
Biz: If you're looking to book talent near or above $20K in Miami, volume is everything. Table service allows us to take in big profits, ensuring us a return on our investment. Our club and organization are designed for high volume based on per-head spending.
You have several resident DJs who play every week. How did they get the gig?
Biz: Some resident DJs like Ross One have been with us since year one. He's our most versatile DJ and usually plays our indie dance/hip-hop nights. Mednas is our go-to house music guy. He has an understanding and knowledge of how to warm up a room and play alongside the big names. Both these guys are talented enough to headline their own nights, but they also know the importance of playing their roles alongside special guests. On top of that, they're human music encyclopedias in their respective genres.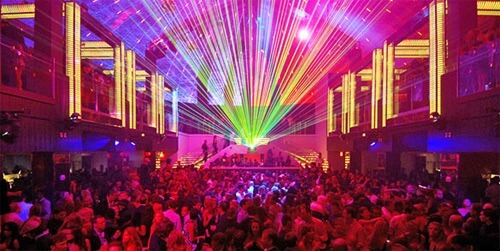 What are the key factors an up-and-coming DJ should focus on to get booked?
Biz: Get out, network, and see and hear what's hot–but also get in the studio and make music. Guys like Calvin Harris and Avicii have acquired large followings because they produce big records and play a lot of their own music, from remixes to originals to edits. That's what makes them special, and that's what gets them gigs. Eat, sleep, and breathe music.
What's your advice for someone who is new to Miami and wants to get established as a local DJ?
Biz: Again, get out and network. Get your music in the right hands and get noticed. Promote and market yourself or find someone to help you. Once you land the gig, make sure you deliver and build from there. Be patient, learn how to take criticism, gather experience, and evolve. Chances are, as incredible as your mom says you are, you ain't no genius.
Do you ever get a phone call from a top DJ's agent saying, "We'll be in Miami in three months. Do you have a gig available?" Is that common practice?
Biz: Sure, but it only happens after you've established yourself as a player in your market, built a relationship, and earned their trust. It's an agent's job to make the artist money and make the artist desirable, but also to ensure the artist is in good hands.
LIV has a successful hip-hop night on Sundays. Do the same rules of DJing apply to hip-hop and house?
Biz: I gotta give it to the hip-hop guys. Those dudes drop three times the amount of records most house guys drop. While house guys seamlessly weave their way through tracks, hip-hop guys slice records in and out every 45 to 90 seconds. Much respect!
Understanding Nightlife
Nightlife is big business. A 2004 report from Audience Research & Analysis calculated that the nightlife industry in New York City alone generated an estimated $9.7 billion in economic activity, $2.6 billion in earnings (primarily wages), and 95,500 jobs on a yearly basis. The same study found that annual attendance at NYC nightlife venues totaled an estimated 65,445,000 admissions, which was "more than three times the attendance of all New York City's sports teams combined."
No matter how talented or technically adept you might be, if you're going to embark on a career as a DJ, you need to understand how the nightlife industry really works. It may look like a constant party on the surface, but a club is in business to make money. Employees at the best nightclubs are sociable, smart professionals who often don't drink on the job. This is a hospitality industry, and the music, atmosphere, aesthetics and staff are all meant to help the bottom line.
If you want a career in nightlife, it's smart to become familiar with how a club operates. You can shadow different staff members on your night off or before your set. Does the club have a strict door policy? Watch the doorman work for a night. What kind of vibe is he trying to create with the clientele? To understand how the table and bottle service works, you can follow a VIP host for a night. Many clubs generate a significant portion of their revenue from bottle service clients, who may be celebrities, professionals, bankers or socialites. Part of your job as a DJ is to help the venue keep these valued clients happy.
Customers pay to let loose at a club and escape the stress of their daily lives. They might be there to hear the music, to enjoy the feeling of exclusivity, to meet new people, or to have fun with friends, but they chose your venue. Your job as a DJ is to make sure they have fun, spend money, and come back again for more.
Music is a must in any hospitality setting. Studies show that the right combination of music at any venue where guests have come to relax and enjoy themselves contributes to overall customer satisfaction, and to the likelihood that they'll return. Whether it's a busy bar or restaurant, a laid-back lounge, or a high-energy club, music programming engages the guests to stay and spend.
Do certain music styles increase spending? What about playing certain songs at certain points of the night? The more you understand about the club and its guests, the better your set will be, and the more likely you'll be invited back.
Also keep in mind that studies have tied popular music to economic conditions. Researchers have proven a direct correlation between the Dow Jones Industrial Average and the key and tempo of popular songs. In 2008, after the stock market crashed, club-goers wanted to faster-paced, minor-key electronic music. Economic busts are associated with up-tempo, sad-sounding music in minor keys, while economic booms are linked to down-tempo, happy-sounding songs in major keys.
"The data has been consistent from the 1960s to today," says Yale Fox, editor of the blog Darwin vs. the Machine www.darwinvsthemachine.com. "There is a correlation between stock market performance and the tempo and key of music popular on the Billboard charts. Along with vocals, tempo and key are two of the most emotional elements of music."
According to Fox, there's a reason why house music is more popular in a down economy. "House was underground forever," he says. "When the economy is hurting, music labels are hurting like everybody else. A lot of electronic music can be produced at home without being in a fancy studio, so it levels the playing field. More underground music genres, like electronic, tend to come out when the economy dips."
"House music is up-tempo and has more energy," Fox continues. "We live in an instant gratification generation. The peaks and valleys that build and release in house music tease the crowd and make people feel good. If you go to a Swedish House Mafia show, the room is going to look a certain way. You'll see a lot of hands in the air. You'll see a lot of women in the crowd."
Strategic Group owners Jason Strauss and Noah Tepperberg have built an empire of successful venues–including TAO, Lavo, and Marquee–by focusing on building relationships with customers. As a DJ, if there's one lesson to be learned from two of the best nightlife operators in the country, it's that the music you play contributes to the atmosphere as well as the bottom line. Studio 54 co-owner and legendary hotel designer Ian Schrager has put it best. "When you're in the nightclub business, you have no discernible product," he says. "You have nothing different from everybody else. Same liquor, same music. The only opportunity for distinction is the magic you create."
Next: Build Your Brand