Mixed In Key Live
Get the Key and BPM of any audio, instantly.
Mixed In Key Live gives you the Key, BPM, and specific notes of any audio you play on your Mac, immediately.

No more guessing. No more wasted time.
BUY NOW for Mac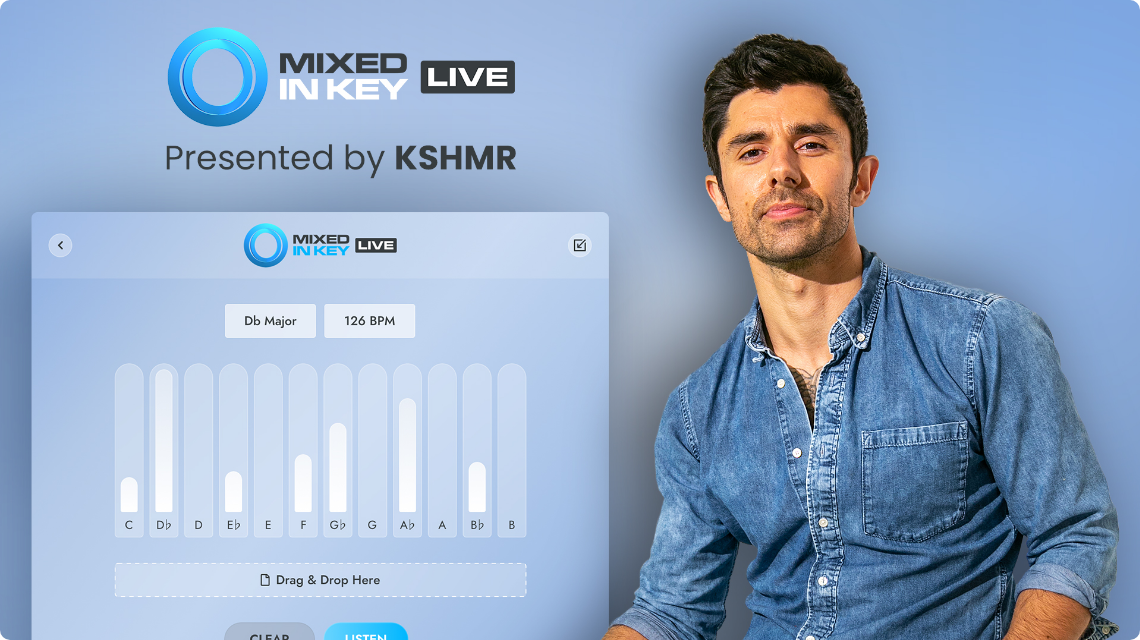 Fly in samples with 100% confidence
Every sample you play is immediately analyzed by Mixed in Key Live. This means you can know without a doubt that the kick or piano sample you just grabbed is the perfect pitch for your song.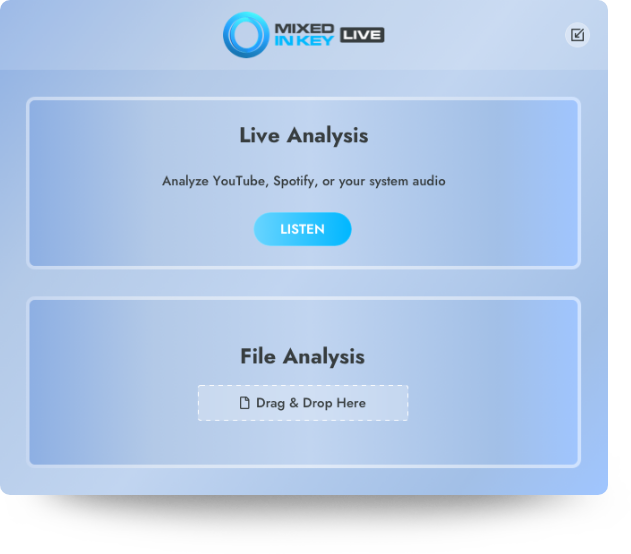 Musical X-Ray vision
You will see the key, scale and bpm of your track. Our graphic note visualizer shows you the exact notes and key being played at any given time.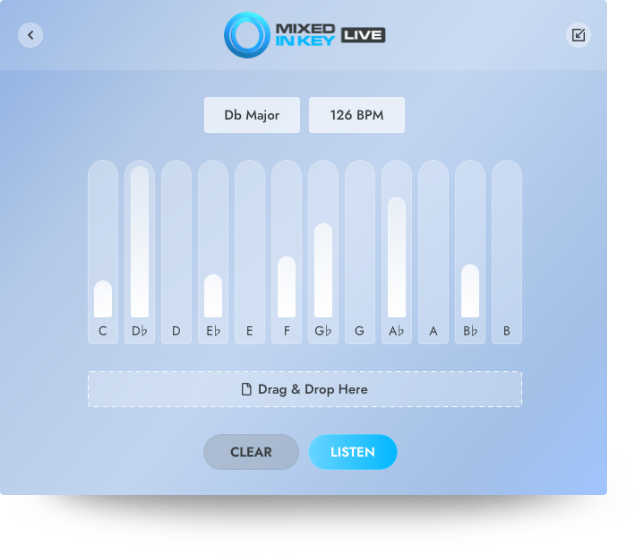 Fits into your workflow without getting in the way
A collapsed view is available from your Mac menu bar, so you can keep it floating over Spotify, Splice, or Ableton without taking up too much space.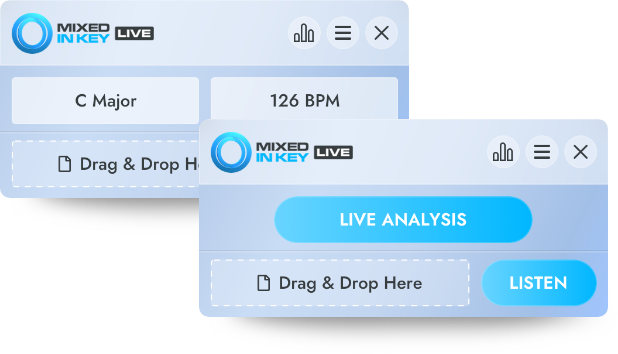 BUY NOW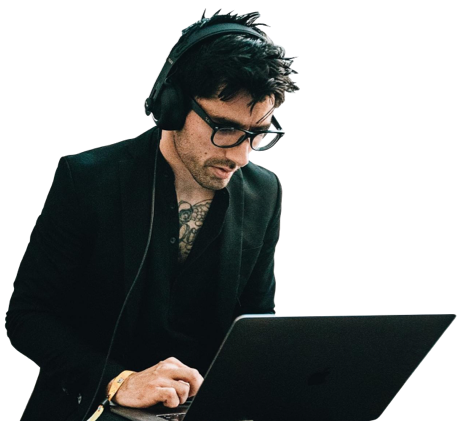 Speed up your workflow and spend more time creating.
Buy Mixed in Key Live with no risk — we're proud of what we made and will give you a 100% refund within the first 30 days if you aren't using it.
BUY NOW