6. Find And Play Unique Tracks
More than ever, DJs are putting their personal stamp on popular dance music. Labels like Global Underground and Fabric continue to release a steady stream of remix albums and live DJ sets, while top DJs (among them BT, Sasha, David Guetta, Carl Craig, Richie Hawtin, Kaskade and many more) have made the transition to record producer, establishing an individual sound all their own that's in demand across the music industry.
What accounts for the wave of DJ popularity? A lot of it starts, as it always has, on the dance floor. If you can connect with your audience through the music you select and the way you mix it, you're on your way. Dance music covers such a wide range of genres that the possibilities are pretty much endless when it comes to approaching a DJ set; what matters is what your set says about you as a DJ. That means not only seeking out and finding the tracks that sound great, but also thinking in terms of how you can give your listeners the energy level they're looking for, and still assert your personality as a DJ. It's a fine balance, but this is where you can start to develop and personalize your own sound.
Crate Digging: Finding Great Music
Even after the iPod hit the market, building a music collection still meant prowling record shops and searching through stacks of CDs or vinyl. Before MP3s and social media opened up new avenues to buy and share individual songs online, DJs were willing to buy entire albums just to get the perfect song (or the perfect "break," if hip-hop was your specialty).
It's easier to access music today, but as a DJ, it's important not to sacrifice quality for convenience. If you play digital music, only the highest-quality music files will do. Low-resolution MP3s or tracks ripped from YouTube videos will sound flattened and less defined when playing through a club sound system.
WAV files store raw audio data and provide CD-quality sound at a size of about 10MB per minute of music. MP3s reduce the size of audio files by compressing and encoding data at different bitrates, measured in kilobits per second (kbps).
All music files purchased through websites like Beatport.com are downloadable as WAV or MP3 files in high-resolution 320 kbps format. You should never be satisfied with 192 kbps files if you can get a higher bitrate. In 192 kbps files, frequencies around 17 kilohertz and higher are cut off, so hi-hats sound dull compared to 320 kbps files. You won't notice the difference on your laptop speakers, but it will be obvious in a club.
Music services such as DJCity.com offer downloads in full 320 kbps quality. For a fee of $30/month, you can access unlimited downloads of all the latest dance tracks. Depending on your personal taste, you can find similar services to fit your needs. Websites like Traxsource, for example, are dedicated primarily to house music. We tend to make the majority of our purchases on Beatport, Traxsource, Amazon MP3 and iTunes.
Music blogs offer a lot of useful news and information to help you keep up with the latest releases. Blogs like beatmyday.com are supported by artists like Tiësto and offer exclusive daily posts about upcoming releases, DJ mixes, and live set recordings. For a list of current blogs that cover your favorite music, search for "DJ Music Blog."
In addition, iTunes offers free podcasts from countless DJs and producers, and websites like Dubset.com have libraries of DJ sets available so you can listen to what other DJs are playing around the world. Artists like Pete Tong host radio shows that you can stream online www.bbc.co.uk/radio1 to hear the latest and hottest new music.
Social media platforms, especially Twitter and Facebook, help you follow your favorite DJs. Many DJs post live sets, new releases and playlists. If you like the sound of a certain artist, it's also a good idea to check out other releases on the same record label.
Finally, you can use a smart phone application like Shazam to identify and discover songs you hear at clubs, online, on the radio and TV, at concerts and at retail stores. Our Shazam queue has an eclectic mix of music from dozens of different genres.
Since most DJs have access to the same music, you have to be willing to spend time curating your collection. Anyone can download the Beatport Top 100 and throw on a playlist, but a seasoned crate digger like Diplo or DJ Shadow will spend countless hours in used record stores, and even years looking for a diamond in the rough that no one else has thought to sample or mix into a set. Careful song selection and commitment to your craft, whether you're searching, shopping or mixing, are essential if you hope to develop a sound that's yours alone.
DJ Sasha: How to Establish a Unique Sound
Known for his ability to tap a crowd's emotions with his unique take on progressive music, Sasha has revolutionized the way DJs prepare and structure their sets, especially when it comes to harmonic mixing. We asked him about his history with the technique, and how it helped him form his own identifiable sound.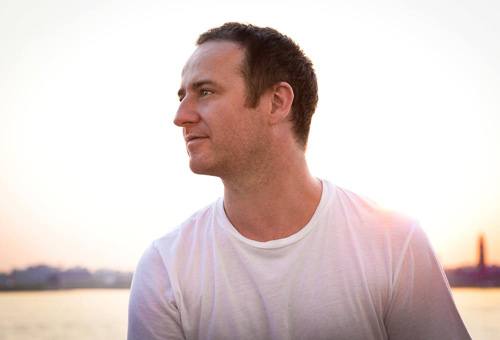 Sasha, how did you get started with harmonic mixing?
Sasha: I learned to play the piano when I was a kid. I would work out the melody and I knew the keys straightaway. When I started mixing records, it sounded better when I mixed the ones that worked musically. It just became my thing.
Graeme Park and Jon Dasilva were two resident DJs at The Hacienda nightclub in Manchester, and they influenced me. I noticed that they mixed acapellas into other tracks, and it just made sense. They weren't just mixing one record into another. There was a musical flow to things. So when I started DJing myself, I had these lovely magical moments in the record booth when I was looking for that next record. I stored what works together in my brain.
Did you find the key of every track before you played it?
Sasha: I never really memorized the keys and never worked out what they were. Some DJs sat down with a keyboard and worked out what key they were in to make these flawless sets. I never did that. I trusted my instincts and my memory. I definitely think that when you base a DJ set entirely on harmonic mixing, you can miss records sometimes. Your programming can become controlled. It's important not to let it take over. You don't want to mix records that clash, but John Digweed didn't really pay attention to harmonic mixing. He would always focus his attention on the energy of the song. His records had that kind of a clash in them, but the energy really worked, and he would put together these pulsating segments of our sets.
I would come on and play the music that would work melodically. When people send me links to old DJ sets, some of them were entirely in key, and some had really bad key clashes. It wasn't that noticeable back in the day, but people really notice it much more now. People expect that DJs should mix in key. Back in the '90s, music had such fresh energy that people didn't care so much.
Your mix CDs from the 1990s were an inspiration to a whole generation of harmonic DJs. How did you and John pick the tracks to put on them?
Sasha: For the longest time, John and I were focused on the same type of music. We had our style that was "our sound." We would play a lot of records from each other's boxes.
To put together an album, I would sit down with my record collection for a couple of weeks, pull out records and B-sides, and find tracks that worked together. When I say worked together, I mean the keys matched. We'd just sit there with piles of records and sometimes ideas would come together quickly. Other times, it would take forever to fill that space. We'd have to find that perfect bridge. A lot of these records were not found on other DJs' mix compilations.
It was actually much easier to put these albums together–not many people made mix compilations, and music had a much longer lifespan. Today, people get bored with records so quickly. It's very hard to find records with longer time appeal.
Why is that?
Sasha: People throw away music so quickly. When I'm looking for tracks, I go back a year and look at older music. I might think, I played this record once or twice and I loved it. It's nice to reminisce about what got you excited. For me, it's not just about the music that came out this week. If you go back in time, you will always find gems that others have missed.
There's so much music getting posted on Beatport every week that it's hard to find tracks that fit our style. What do you recommend for DJs who want to build their music collections?
Sasha: Follow the music labels, the DJs, and the producers you love. I receive 150 promos per week, and that's after they've been filtered to fit my style. That's before I even start shopping on Beatport. There is enough music out there to create your own sound.
What makes one DJ sound different from everybody else?
Sasha: You have to cultivate your own sound. You should remember that you're there to do a job and to deliver to the promoter and the audience. You can't be too precious about what you're doing. You have to have some flexibility and open-mindedness when it comes to your DJ sets. Once you climb the ladder, you'll get more and more flexibility in what you can play so long as the fans are there for you. There's enough music to go around to make you unique, but I also think it's difficult to define what a DJ's style really is. You'll know it when you hear it.
When I'm DJing, I often play before or after other DJs, so I don't have the whole night to myself. It's much easier to switch between DJs if you're just playing with CDs or USB sticks. With Traktor and Ableton Live in a club scenario, it's a little bit harder because you have to set up your computer. After carrying a complex setup with Ableton Live for many years with a custom controller, a large screen, and much more, it's nice to go back to the basics–and really, I recommend not getting too caught up in the technology of DJing. It has to look natural to the crowd when you perform. Nowadays, I like the simplicity.
Extra tip: Sasha backs up his music using Apple Time Machine and various external hard drives at his studio. He also carries an external drive with him. It's a useful lesson to keep in mind, because if something happens to your computer, you need to be able to restore your music quickly. We get at least ten e-mails per day from people who want to recover their Mixed In Key software after getting a new computer, so this is a common problem.
Next: Interview with Mark and Brian