How to start making electronic music. (What you really need.)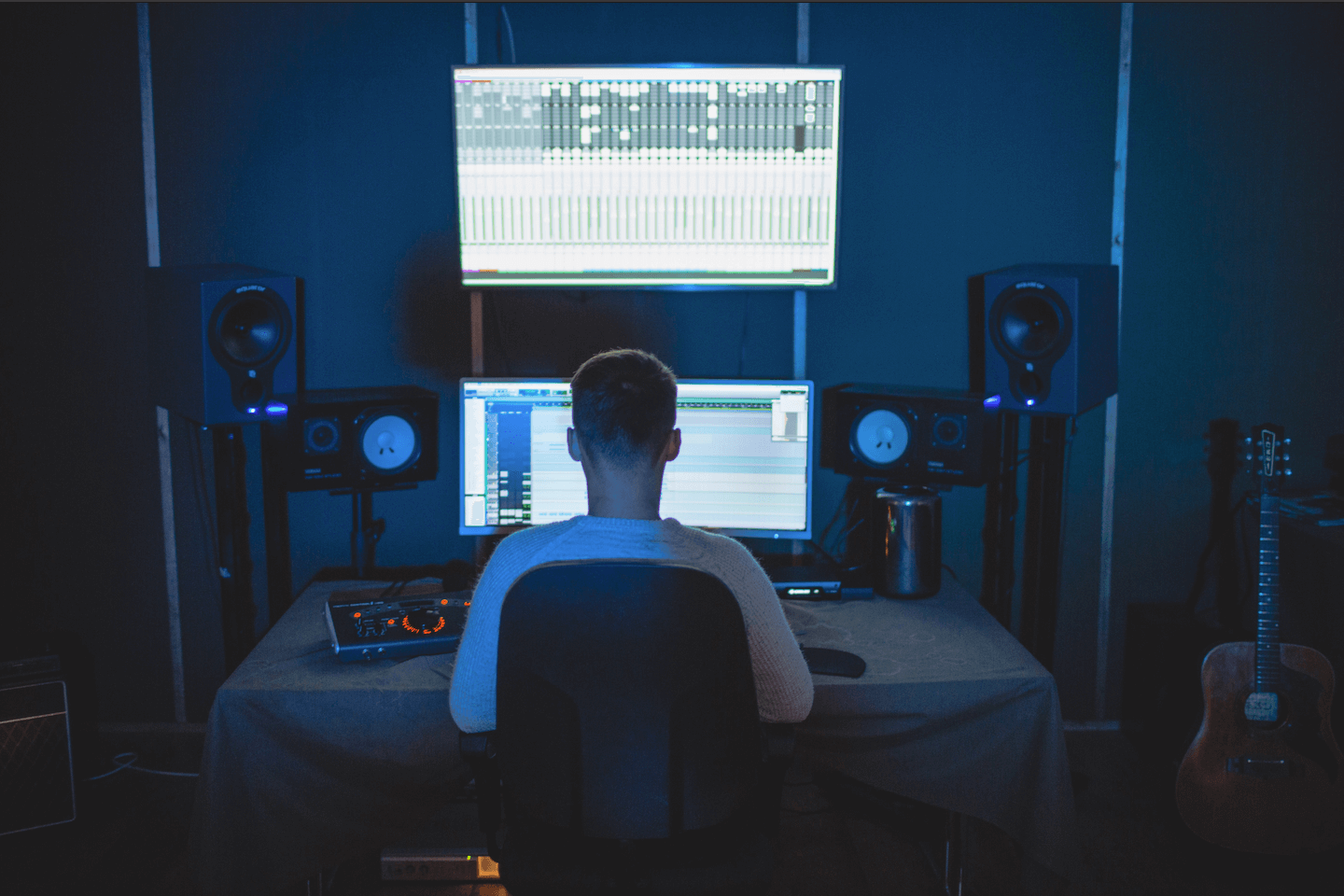 Photo by James Owen on Unsplash
Making music is one of the most rewarding pastimes you can have. For many, what begins as a hobby becomes a lifelong passion. But if you're only at the start of your journey, what do you actually need to start making music?
[the_ad id="8175″]
Patience.
Sorry to sound like a buzz-kill, but starting to make music is going to test your resolve. It is Frustrating, with a capital F. Even the simplest production setup will seem like a space-shuttle cockpit in its complexity. And it won't even launch you into space… you will spend a disturbing amount of time struggling to operate the most basic controls. But, on the bright-side, there's another word for that; learning.
When you start out making electronic music, there will be moments you want to throw the laptop out the window. But if you can ready yourselves for some challenges, focus and be patient, great rewards will be just around the corner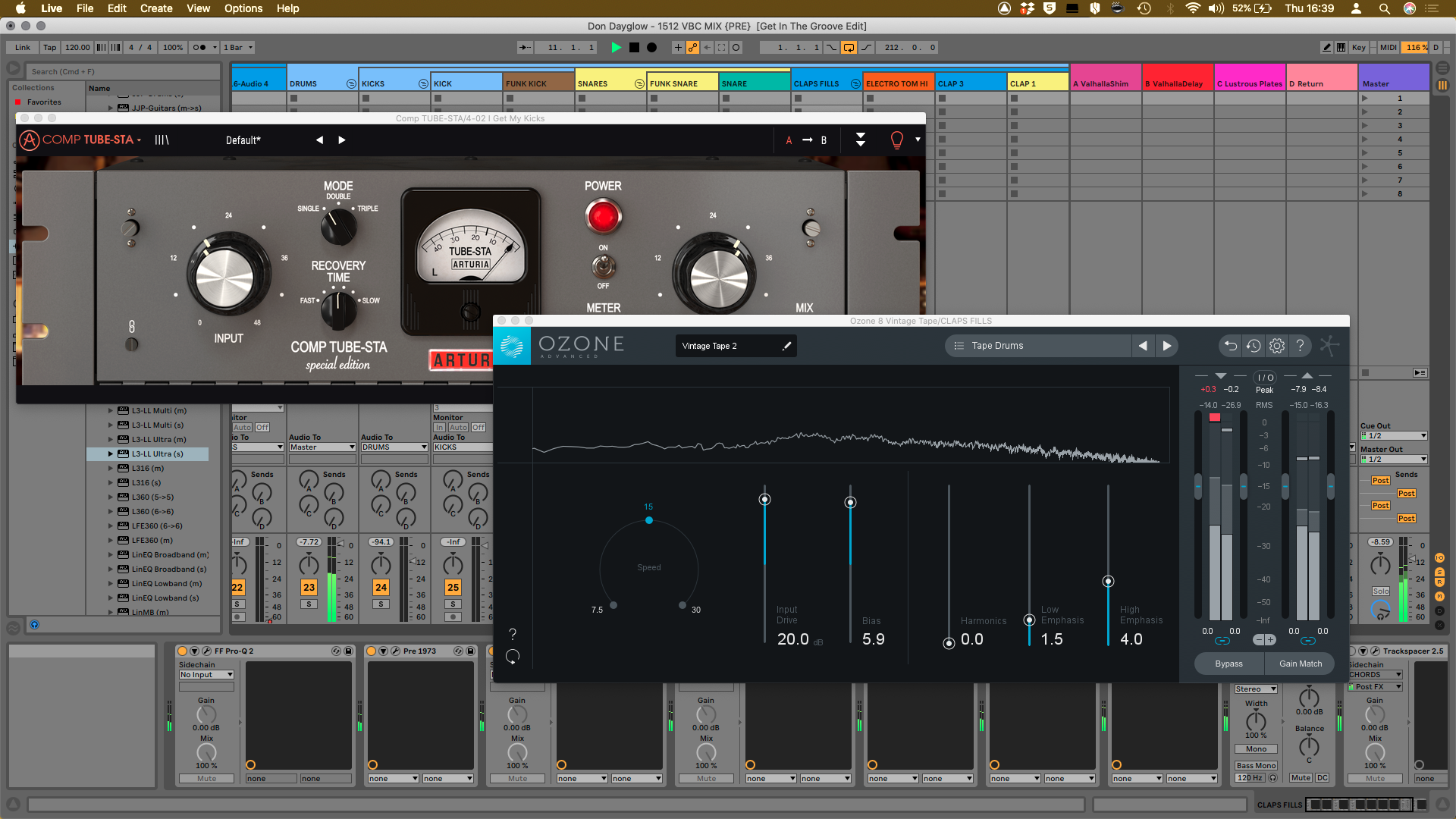 A DAW.
You'll need a Digital Audio Workstation, first and foremost. This is the engine of all electronic music production. There are many different DAW's to choose from, so for help with that, check out our article 6 questions to help you choose the right DAW.
Fundamentally, a DAW is the software that connects all your plugins, instruments, controllers and effects, and allows you to start making music. It's where you arrange your song ideas, and is the most powerful tool you will need by a long way.
A way to accurately hear what you're making..
If you can't hear what you're doing, you can't make what you're doing sound good. It's that simple. Therefore, you'll need some way of referencing your work. This is almost always either through studio monitors, or monitoring headphones. Please, do not fall into the trap of thinking you can start making music on laptop speakers, or even with HI-FI speakers. They won't give you anything like an accurate representation of what you're actually doing.
I actually believe that, when starting out, headphones are even better than studio monitors. It's a personal choice, but I think you feel a little closer to the music when using headphones. The drawback is the comparatively limited frequency response against proper studio monitors. But remember, we're just starting out. Perfect mixdowns will come later. For now, it's just about learning the basics of your equipment, and laying down some ideas.
RTFM.
Short for, Read The F**king Manual! An honorable mention for going onto Youtube and researching answers to your questions, but there's nothing quite like reading the manual for getting past rookie hurdles. I remember being far too impatient when I started making music, and wasted quite a bit of time, stuck with a simple operation that I could have figured out with the manual. It's there for a reason!
An idea.
Most of us get into making music, because we love listening to music. And if you're starting out, you probably have a strong sense of the type of music you want to make – after all, inspiration has to come from somewhere.
Focus on this concept, before you really get started. Who do you want to sound like? What instruments do they use? Are they mainly flipping samples, using acoustic instruments, or does it all sound very electronic? The answers to these questions will point you in the right direction.
You'll be able to pick a DAW, for example, with much more confidence, if you know that your favorite producers all use the same one. Likewise, you'll know how much, if anything, you need to spend on sample packs, VST Instruments and so on, in order to sound like your inspiration.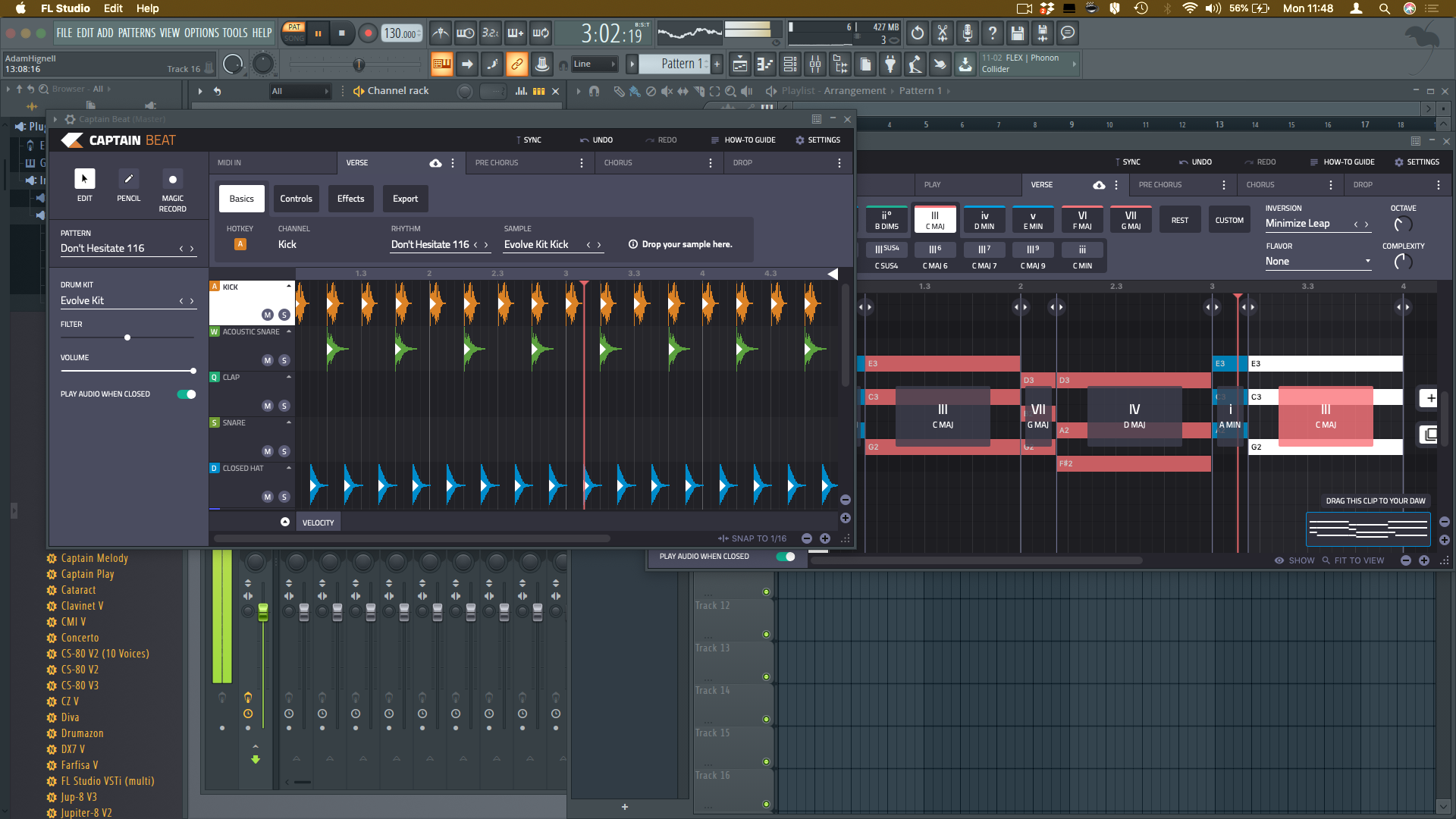 A means of composition.
Now you've settled on a DAW, know who you're hoping to sound a little like, and are itching to get started. But where is the music coming from? Are you a keyboardist or musician already? If not, will you be using samples, mostly? Where else will you create music?
The most inexpensive way of creating original music (ie not samples), is by using a stock VST Instrument in your DAW, and your computer keyboard. This is 100% valid, and a great way to get started. However, if you feel uncomfortable using the computer keyboard, you may want to buy a MIDI keyboard to simulate real keys. Likewise, if you aren't inspired by the sounds of your DAW's stock instruments, you will want to look for some 3rd party plugins. Fortunately, we have already scoured the globe for the best VST Instruments of 2020. And if budget is a constraint, we've even compiled a list of kick-ass Free VST Plugins, too!
[the_ad id="8174″]
Composition tools for making music.
But what if you can't play keys, or don't have a solid foundation in music theory? Let's face it, that's most of us when we start out. Fortunately, we have just the thing…
Captain Plugins is an essential tool for anyone starting out making music. (It's also great for seasoned pros, but that's another story.) You can create your own chords, melodies, basslines and drums using Captain Plugins' advanced composition engines. You don't need to know complex music theory, as the software makes intelligent predictions for you. All you need to do is decide what sounds good, experiment and have fun! It's perfect for all kinds of electronic music production.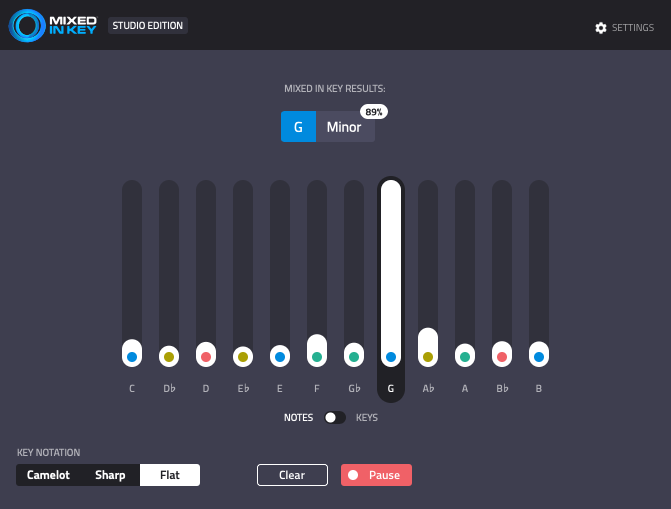 Make the most of your samples.
If samples are your thing, you'll need to figure out if they fit with the rest of your track. That means somehow determining the key of the sample, and what notes are in it. That's a tough ask, even for veteran producers. Thankfully, with Mixed In Key Studio Edition, you can analyse any samples in your DAW and be assured that they're a harmonic match. Check out our video 'How to find the perfect sample with Mixed In Key Studio Edition'.
EQ, Compression, Saturation, Reverb and Delay plugins.
Most DAWs come with perfectly serviceable stock plugins for these effects. Each one is important to master if you want to make good quality music. EQ is an art unto itself, but fortunately, we've got some articles on the subject to help you out:
Compression, Saturation, Reverb and Delay are also vital tools, that will take some time to learn. However, these are fundamental to making electronic music. There are a zillion other, wonderful plugins out there, but learn these first, then expand.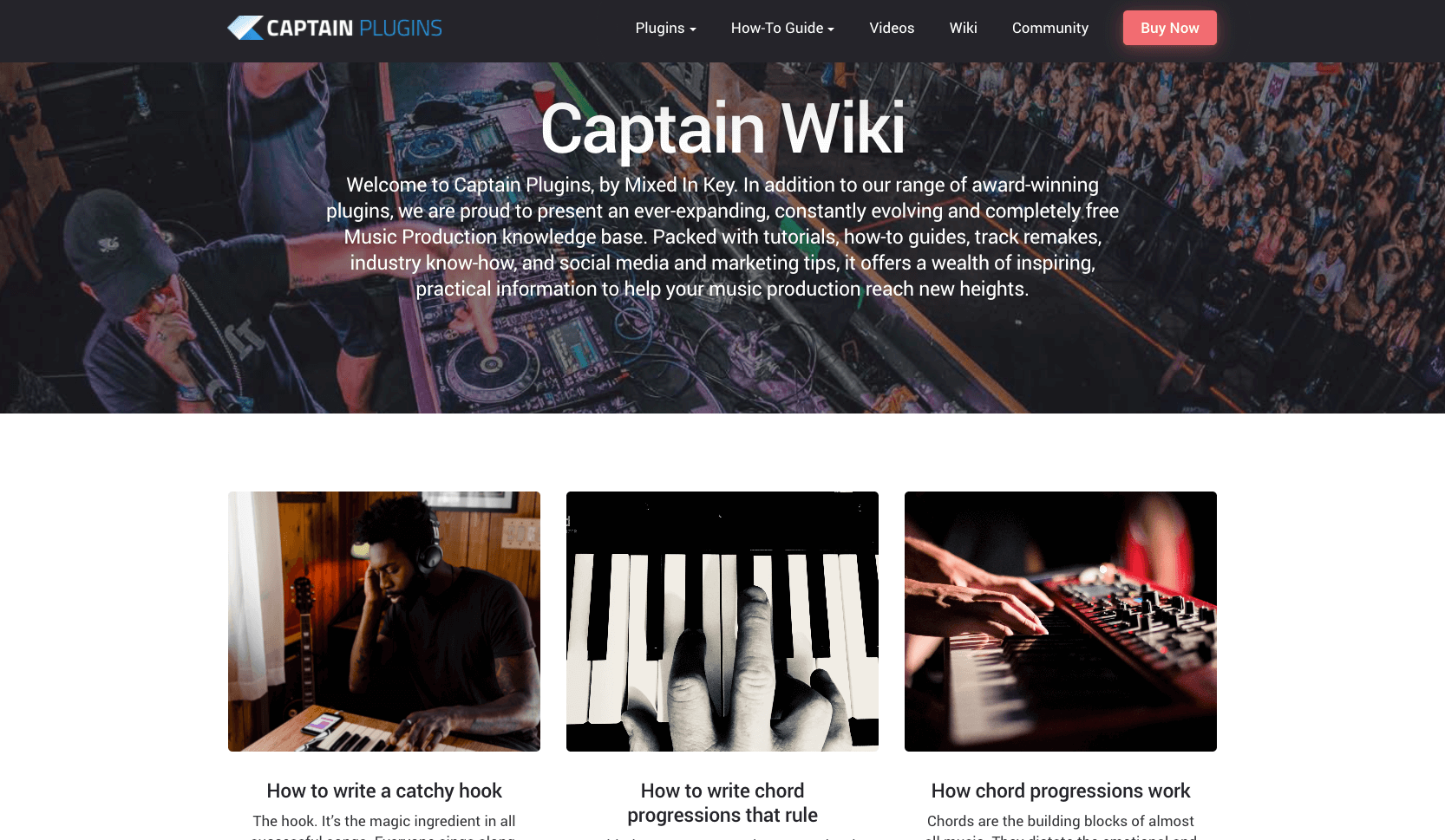 Guidance.
There's nothing wrong with teaching yourself, but it's often faster and more effective to glean advice from other, more experienced producers. the internet is teeming with such advice – but not all of it is good. Check out our article on top sources for learning electronic music production.
Nothing.
That's it. That's all you need to start making music. There is a whole lot more you might want eventually, but my advice is to start off with a small gaggle of tools and expand as you master them. It's tempting to buy every plugin under the sun when you start out, but it's better to acquire them incrementally, as you learn and improve. Otherwise, you may find yourself overwhelmed with options you don't fully understand.
About the author: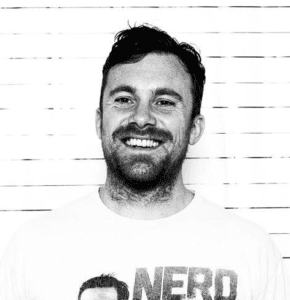 Adam Hignell is a music producer, mastering engineer, DJ and label-owner based in Brighton, UK. When not providing content and tech support for Mixed In Key, he produces music under the alias Don Dayglow, provides professional mastering and mixing services, and runs the independent Disco/House label Particle Zoo.