How-to Guide: Captain Chords Epic
Introduction
Captain Chords Epic is the centerpiece of the Captain Plugins Epic suite of plugins. It connects to, and defines, the key and scale of Captain Melody Epic and Captain Deep Epic.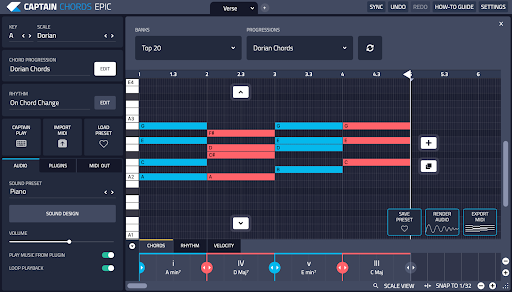 This allows Captain Melody Epic to create melodies based on your chords and Captain Deep Epic to automatically follow the root note of the chords you create; so that you have a bassline that fits with your chord progression.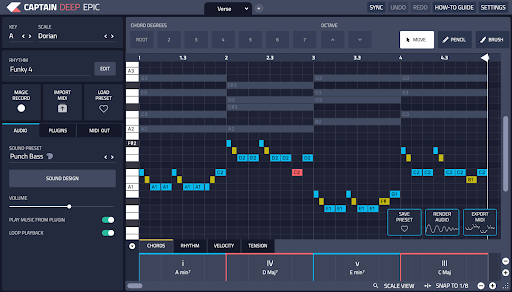 Included in Captain Chords Epic, are hundreds of editable Chord Progressions and Rhythm presets, to help you get ideas flowing quickly.
In addition to this, Captain Chords Epic also contains sound presets from the award-winning PhasePlant, which covers the most popular music genres. You can create multiple custom Workspaces for building different songs sections, such as Verse, Chorus, Pre-Chorus, Bridge and more.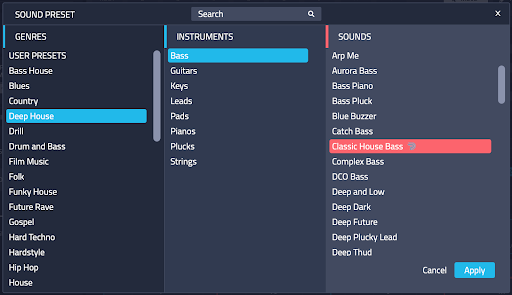 What you'll learn
In this guide, you'll learn how to add Captain Chords Epic to your DAW, create chord progressions, use different rhythms, split rhythms across chord progressions and edit notes manually.
We'll also show you how to create workspaces, choose and edit sound presets, use Captain Chords Epic alongside your other software instruments and finally export your finished chord progression to your DAW as MIDI or audio for further production and arrangement.
Let's get started!
Open Captain Chords Epic in the same way you would add any other software instrument in your DAW. If you're unsure how to use software instruments in your particular DAW please refer to your specific DAW's user manual or how-to guide. Here's how this looks in Logic Pro and Ableton.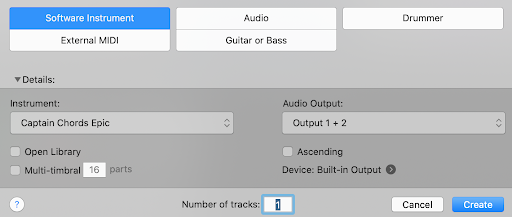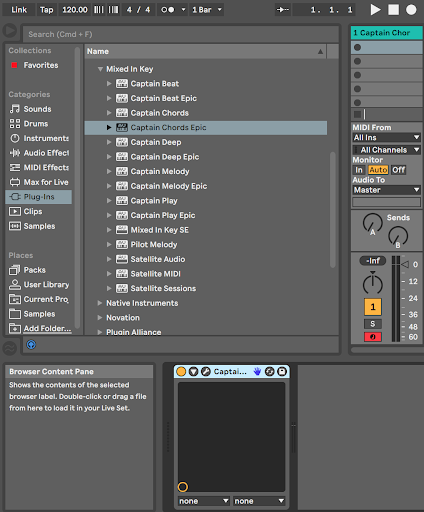 Set the Key and Scale in the top left of the user interface. If you are working with vocals, or other samples, which have a defined pitch, make sure you know their key and scale and set Captain Chords Epic to match.

Add Chords
You can now add some chords to the canvas, either by pressing the add chord button and choosing chords from the Magic buttons at the top of the user interface; or by picking a chord progression preset from the chord progression picker.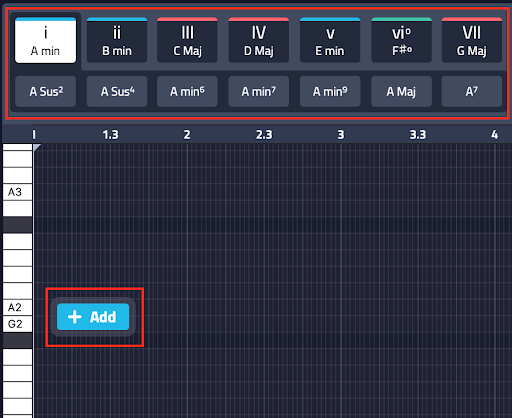 To add a chord not shown on the Magic Buttons, press the Custom button and enter the name of the chord you wish to add. For example, C Major 9.

⭐️ PRO TIP
Try changing the voicing of the chords by pressing on the Inversion up and down arrows – this can help to create a more flowing chord progression with less leaps between chords.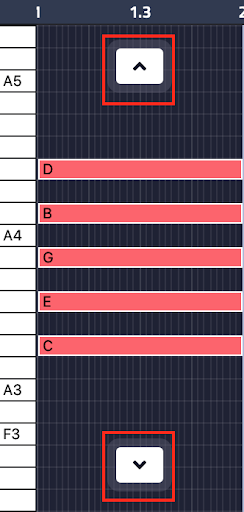 If you want to thicken the sound, use the complexity buttons to add more note layers.

Edit MIDI
Captain Chords Epic's canvas is fully MIDI editable, so you can add, delete, move and resize chords and chord notes to your liking using your mouse or trackpad.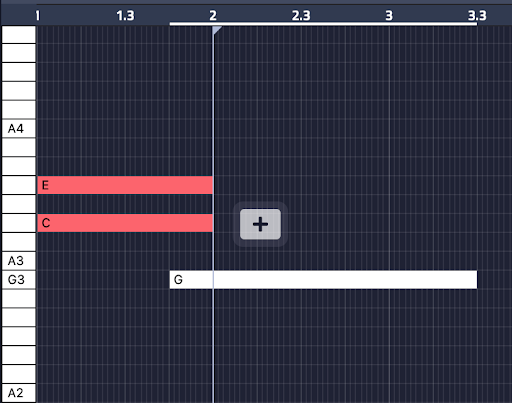 If the chord progression sounds too low, or high, pitched you can change the octave of the overall chord progression using the Octave buttons. If you just want to change the octave of a single chord, select that chord and the Octave buttons will only affect that individual chord, otherwise the full progression will move up or down.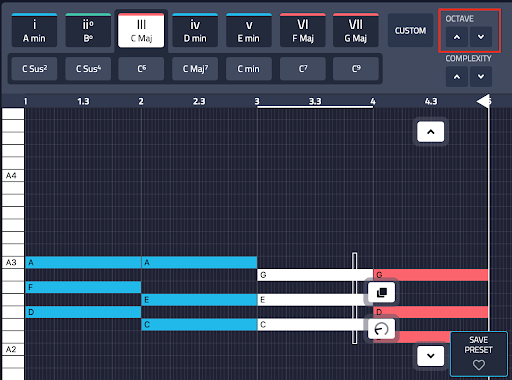 Advanced Chord Editing
Humanisation of the chord progression can be achieved using the Space and Strum controls. These are accessed by selecting a chord, or all of the chords using the marquee tool and clicking on the pop-up Humanize option.
There is also an option to duplicate the chords found above the Humanize option.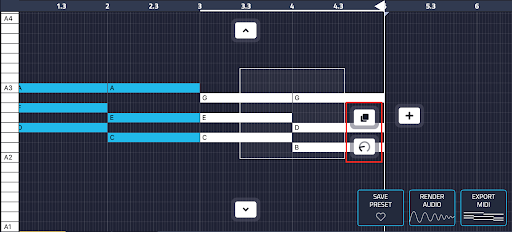 At the bottom of the canvas you'll find three tabs, Chords, Rhythm and Velocity.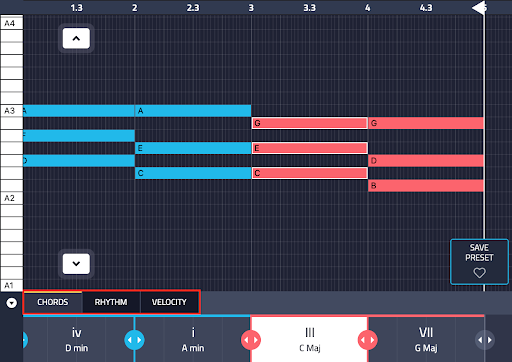 The Chord tab allows you to easily resize chords to change the overall timing of your chord progression. You can also delete and split chords quickly from this section by clicking at the top corner or right clicking on the chord block.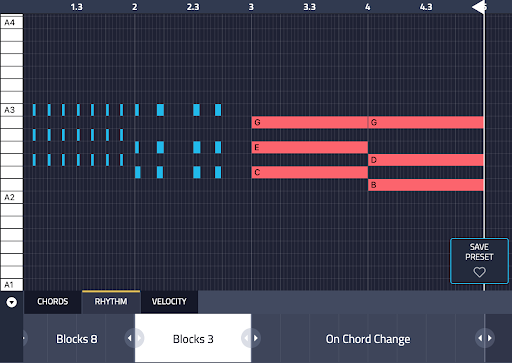 You can divide the chord progression into several rhythm sections within the Rhythm tab which can then have individual rhythm presets applied from the main Rhythms menu. The split function will split the rhythm segment by half, then quarter and eighth notes.
This allows you to create more varied and interesting chord progressions compared to using the same rhythm throughout the whole chord progression.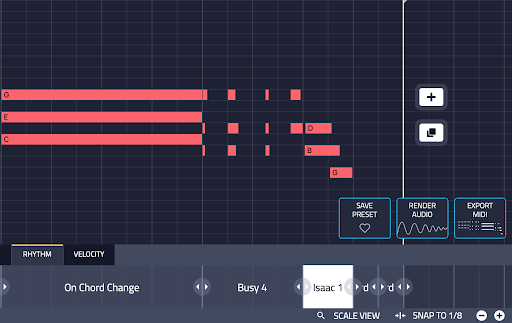 On the 3rd tab, you'll find the velocity control for each chord and individual chord notes. Velocity is important for adding a human touch to how your chords are played, so try to add some variation here and some accents.

Import MIDI
It's now possible to import your own MIDI files to Captain Chords Epic. Simply click on Import MIDI then choose a MIDI file. If the MIDI file contains more than one channel, you'll see the option to choose which channel to import.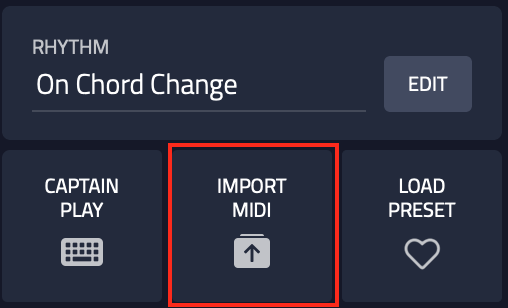 You'll be asked if you want to transpose the notes to match Captain Chords Epic, change Captain Chords Epic to match the key and scale of the notes being imported, or don't transpose or change the key and scale of Captain Chords Epic.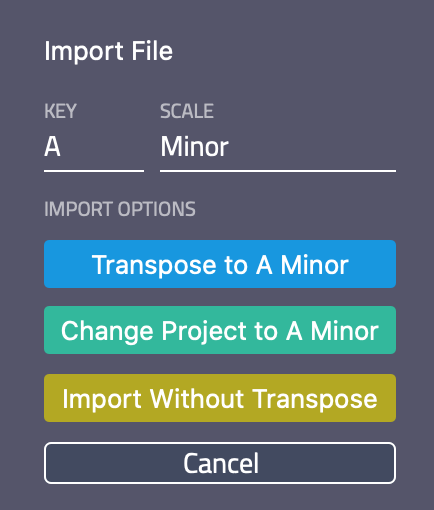 This means you can bring in any chords and fit them into your existing project through transposition.
⭐️ PRO TIP
Once you've imported your Chords, you can then apply Captain Chords Epic's new set of features to create something new, this works great for remixing or giving new life to old ideas you have created before.
Play in real time
Captain Play allows you to use your computer keyboard or MIDI keyboard to play chords or melodies in real time. You can access the features of Captain Play within Captain Chords Epic as well as by using the standalone Captain Play Epic plugin.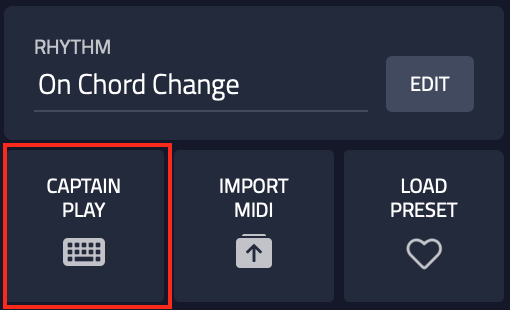 For full details on how to use Captain Play, please check out the Captain Play Epic How-to guide here.
Save as a preset
The Save Preset option allows you to save your chord progression as a preset, you can choose which elements to save as part of the preset, such as the chord progression, rhythm or sound.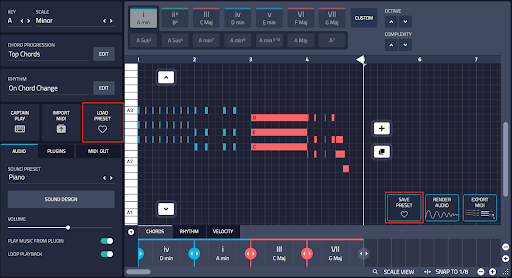 To recall a preset, press the Load Preset option, choose the preset you wish to load and what elements should also be loaded. You can choose to only load the chord progression, rhythm or sound, or all 3.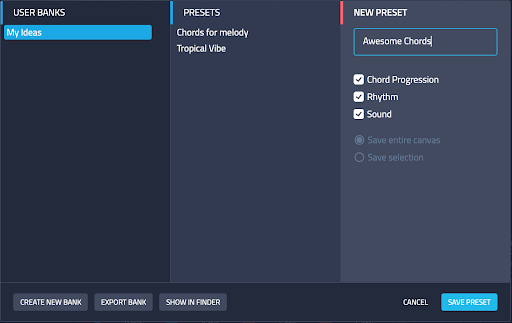 Sound presets
Captain Chords Epic comes with sound presets from the most powerful soft-synth ever imagined, PhasePlant.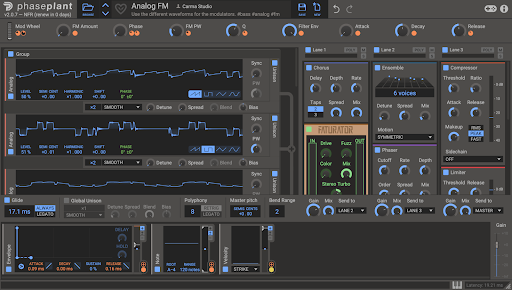 To access these new sounds, click on the sound preset section, you'll see all sound presets are categorized by genre and instrument type.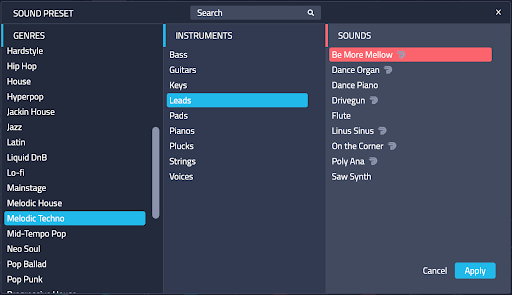 You can identify a PhasePlant sound by the PhasePlant logo next to the preset name.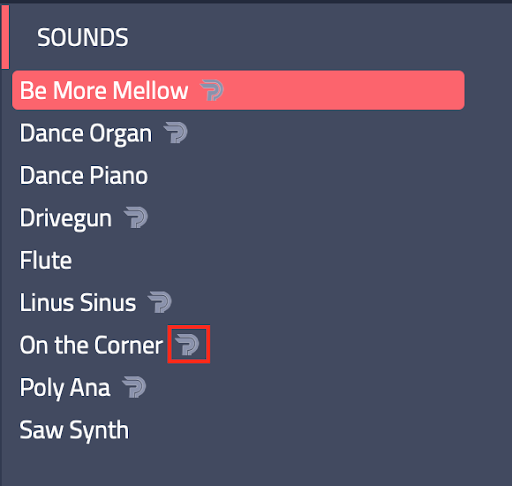 Once you've chosen the sound preset you can further tweak the timbre using the pop-out Sound Design interface.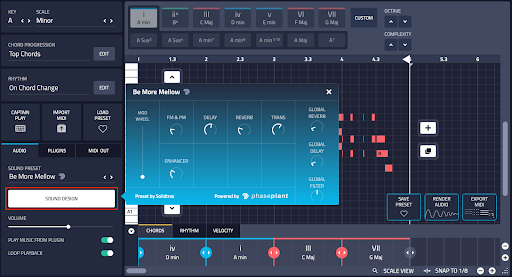 These macro controls allow you to adjust some of the main characteristics of the sound, this means you can dial-in the sound just how you want.
You can also automate these parameters in your DAW to create movement and evolving soundscapes in your song arrangement.
Workspaces
To allow you to create various song sections, such as verses and choruses, you can create multiple Workspaces.

Workspaces allow you to develop song sections independently, this creates an uncluttered workflow and removes the need to have multiple instances of Captain Plugins Epic for each song section.
Workspaces are interconnected between the various Captain Plugins Epic plugins. This means as you switch between Workspaces the relevant Workspace in the other Captain Plugins flavors will also be activated for seamless playback of all instruments at once for each song section.
⭐️ PRO TIP
Duplicate Workspaces to try out new ideas on the fly, without affecting the original Workspace. You can also use this technique to create subtle variations of the main chord progression, this helps to maintain interest throughout your song.
MIDI out and plugin hosting
If you want to use your 3rd party software instruments and have them triggered by Captain Chords Epic, this can be done in the Plugins and MIDI OUT tabs.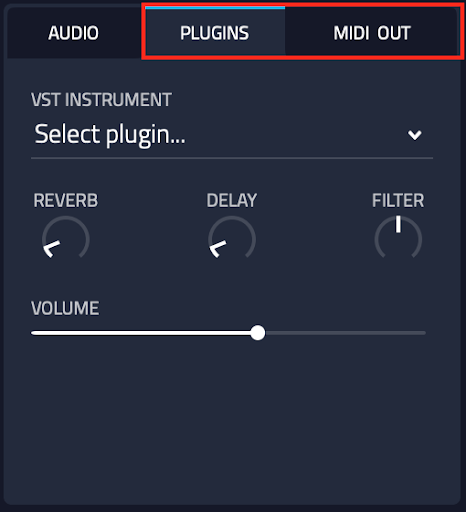 When in the Plugins tab you can choose from a list of compatible plugin instruments. The MIDI will be generated by Captain Chords Epic and the sound will come from your 3rd party instrument.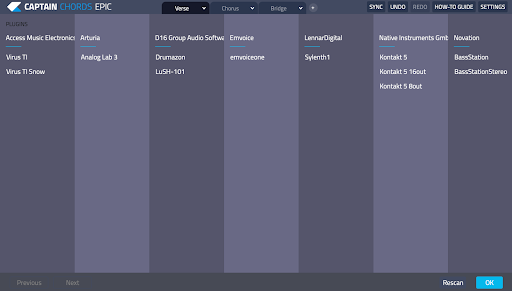 If your plugin instrument is not available in the Plugins tab you can achieve the same result by using MIDI OUT. The set up for this varies between DAWs, but you can view a set up and routing guide by clicking on Open Tutorial.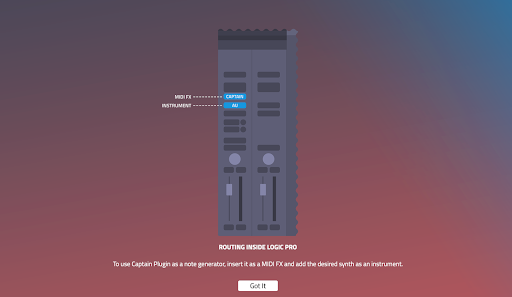 TROUBLESHOOTING TIP
If you don't see your instrument listed in the Plugins picker window, it may be that they are not compatible or have failed the validation check.
You can bypass this validation, if you wish, by holding down command (Mac) or control (Windows) and pressing Rescan.
If your instrument is still not shown, please ensure that it's installed to one of the locations which Captain Plugins Epic scans (Windows only)
C:\Program Files\Steinberg\VSTPlugins
C:\Program Files\VSTPlugins
C:\Program Files\Common Files\VST2
C:\Program Files\Common Files\Steinberg\VST2
Export MIDI/Render Audio
Once you've created your chord progression and are ready to continue the production and arrangement in your DAW you can choose to export the chord progression as a MIDI region/clip, or as audio.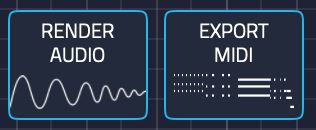 To export as MIDI, drag the MIDI region to your DAW, Captain Chords Epic will become transparent so that you can drop the MIDI region exactly where you want, without having to move the plugin.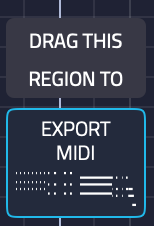 To export as audio, click on render audio to create the audio file and then drag the audio clip to an audio channel in your DAW.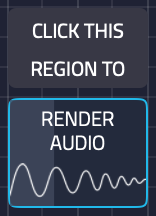 To ensure that the MIDI or audio playback is now only coming from your DAW, and not Captain Chords Epic, turn off the setting Play Music From Plugin.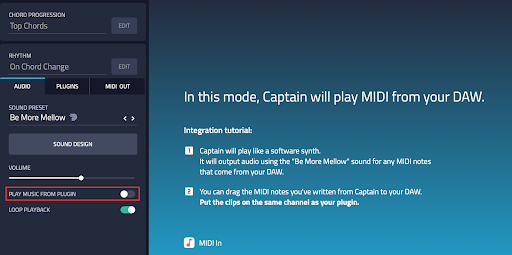 Additional settings
Loop Playback allows you to decide if Captain Chords Epic should loop automatically around the chords you have on the canvas, or if you prefer, you can turn this setting off and use your DAW's loop or cycle to determine the loop size.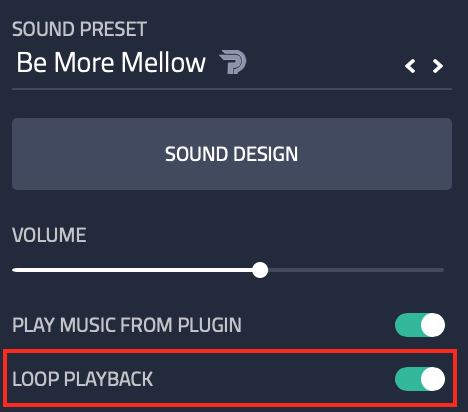 The length of the loop, when this setting is active, is defined by the Loop Playback bracket. The length of the loop can be changed by dragging the bracket marker to a new measure.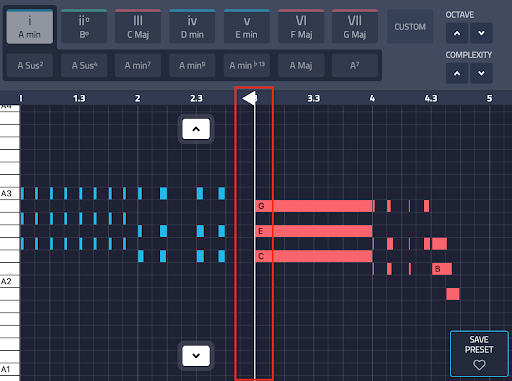 At the bottom of the user interface you'll find Scale View and Snap.

Scale View allows you to change the appearance of the piano roll, to only show scale notes, or have them folded, fit to view, or just like a regular piano.
Snap gives you control over how much the chords or notes will move in the canvas, you can snap to many resolutions including triplets.
Sync allows you to synchronize Captain Chords Epic with various positions on your DAW's timeline.

By default Captain Chords Epic will begin playback at the first measure in your DAW. However, if you wish to start from a different measure in your DAW, move your DAW's playhead to the measure you wish to start from and press Sync.
This can be undone by putting your DAW's playhead back to the beginning of the first bar and pressing Sync again.
The Volume slider allows you to control the volume of sound being output by Captain Chords Epic to your DAW.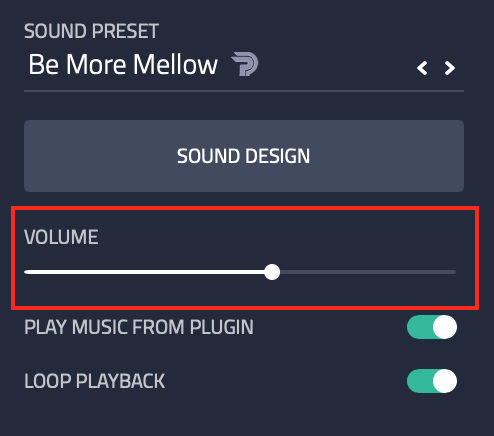 To resize the Captain Chords Epic user interface, drag from the bottom right corner of the plugin.

Last, but not least, you'll find the UNDO and REDO action buttons, a quick link to the How-to guide and the settings panel.

I hope this helps you understand the main functionality of Captain Chords Epic.
It's time to write some cool chord progressions!
Captain Plugins 5 Guides
If you want to read the how-to-guides for the legacy Captain Chords 5, please visit this page.