Best free VST Instruments 2020.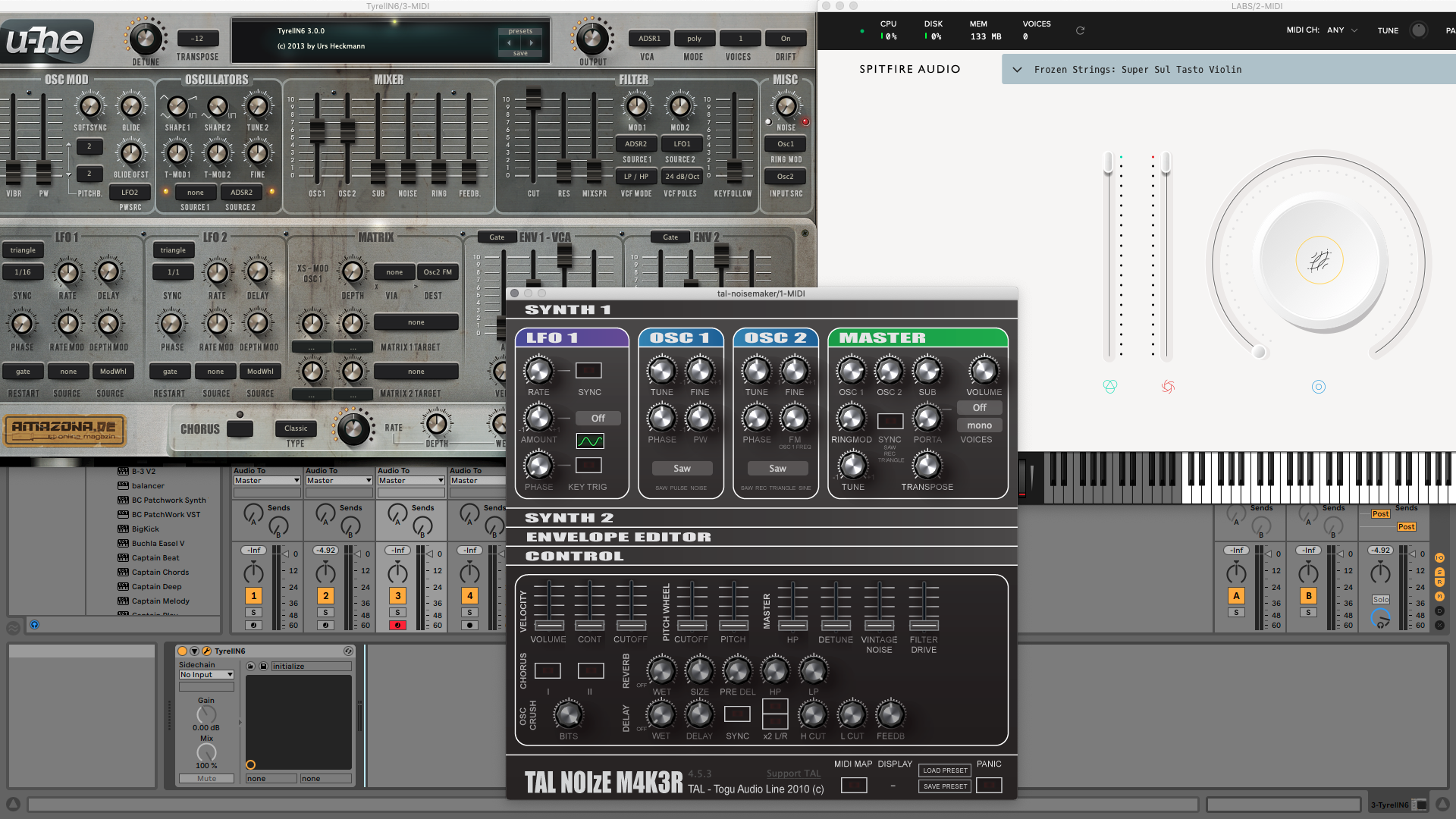 Free is the magic number… particularly when starting your music production journey, or operating on a tight budget.
Adam Hignell takes a look at some incredible VST Plugins you can get for exactly zero dollars.
[the_ad id="8176″]
N.B Unless stated, the following instruments are compatible with Mac and Windows OS, although not necessarily Catalina at time of publishing.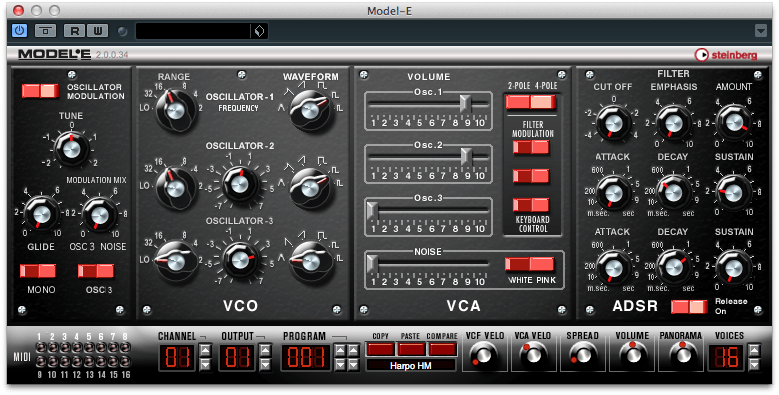 A free clone of a classic synth, that's so good even Hans Zimmer uses it? Step forward Steinberg's Model E. It's an emulation of the legendary Moog Model D, a monophonic synth that is one of the most celebrated of all time.
You know what a Model D sounds like, even if you've never played one, because you've heard in so, so many songs. It's got analog power, character, warmth and tone in abundance – something that's hard to emulate digitally. Many manufacturers have tried and failed to come up with something as big-sounding as Steinberg's freebie!
It even goes further than the classic monophonic, 3 VCO engine, by adding up to 64 voices and the capacity for 16 multitimbral parts.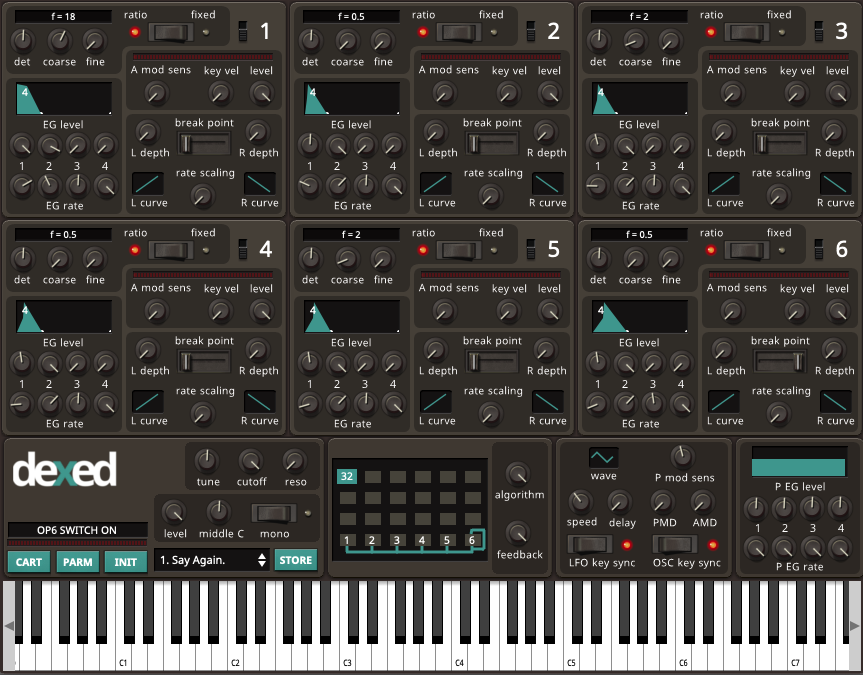 Disclosure alert; a good number of the best free VST Instruments are clones of famous classics. So it is with Dexed, which is technically a patch editor for the Yamaha DX7. However, it has its own in-built FM synth engine which sounds pretty amazing. It isn't the easiest to use interface, but it's a very faithful recreation of the DX7, and it can roll out some amazingly diverse sounds. There are even some decent preset patches to get you started.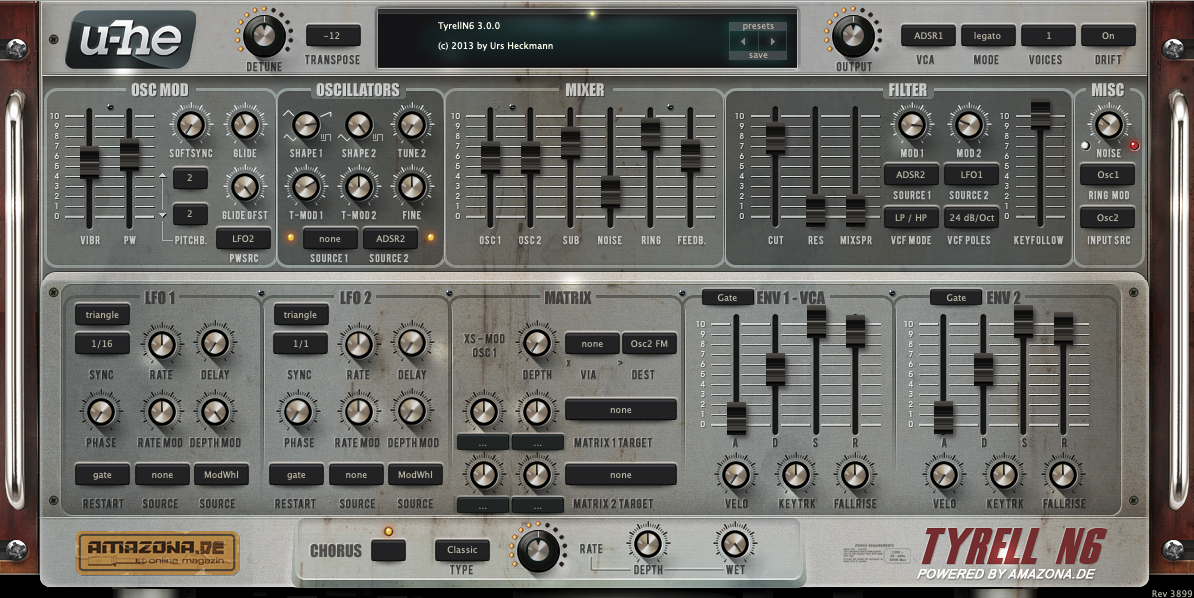 I hope you're sitting comfortably, because this one's a bit of a story…
The Tyrell N6 has no right to be free, it's that good. If I could only pick one free synth, it would be this. In fact, I often choose it above VST Instruments with a considerably higher price-tag.
It's not so much a clone, as an homage. Rather than recreating the sound of a particular classic synth, it can recreate many such legends, like the JUNO-106 or the Moog Model D. The 8-voice engine and architecture was created by U-He, so you know it's gonna sound pretty decent. There are 2 VCO oscillators and a ludicrously deep Sub Oscillator. VCO Oscillator 1 has 4 wave shapes; Square, Triangle, Saw and what looks to be a Super Saw, while Oscillator 2 has either Triangle or the aforementioned Suoper Saw. Interestingly, both oscillators are wavetable, so varying degrees of input can be garnered from each shape. Presumably, the Sub Oscillator is a Sine wave. In lay terms, that just means there are 3 powerful voices to create your patch, which you can mix together in different degrees for tone control.
There are also Noise, Ring Modulation and Feedback engines, plus Vibrato, Glide and a sweet-sounding Pulse Width Modulator. Add in 2 ADSR envelopes, 2 LFOs, a frankly brilliant Chorus and an equally brilliant Ladder Filter. And, a Mod Matrix… Seriously, this is a synth that should not be free!
The interestng back-story to the N6 starts with a bunch of Germans who love the movie Blade-Runner. Inspired by the replicants (AKA Clones) of the movie, they decided to create their own replicant of a classic synth architecture. Most would have stopped there, but thanks to continuous input from U-He, the synth gets regular updates (including Catalina compatibility) and has even been integral to Behringer's design of their popular DeepMind hardware synth line.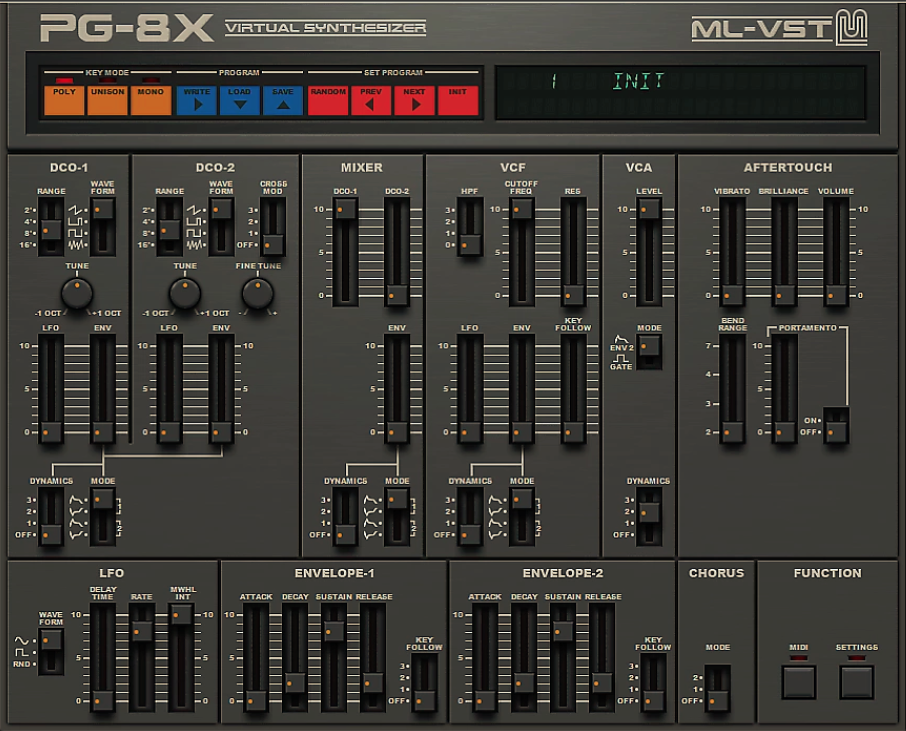 For me, one of the most underrated classic synths is the Roland JX8-P. Full disclosure; I do on one, and am hopelessly biased. That said, if you want creamy, warm leads, pads, organs and electric pianos, it's one of the most elegant options going. It can also do unique, abrasive and wild sounds thanks to its powerful DCO/VCO oscillators. Although you do have to ignore the clunky user interface.
For whatever reason, nobody seems to have wanted to create a VST version, until Martin Lüder. He created an open source VST version that doubles as a patch editor for the hardware – similarly to Dexed. And it sounds great. It even has an additional Chorus effect and greater polyphony (12 voices, not 6). If you're after deep pads or classic 80s style synth sounds, this free plugin instrument might be a secret weapon for you.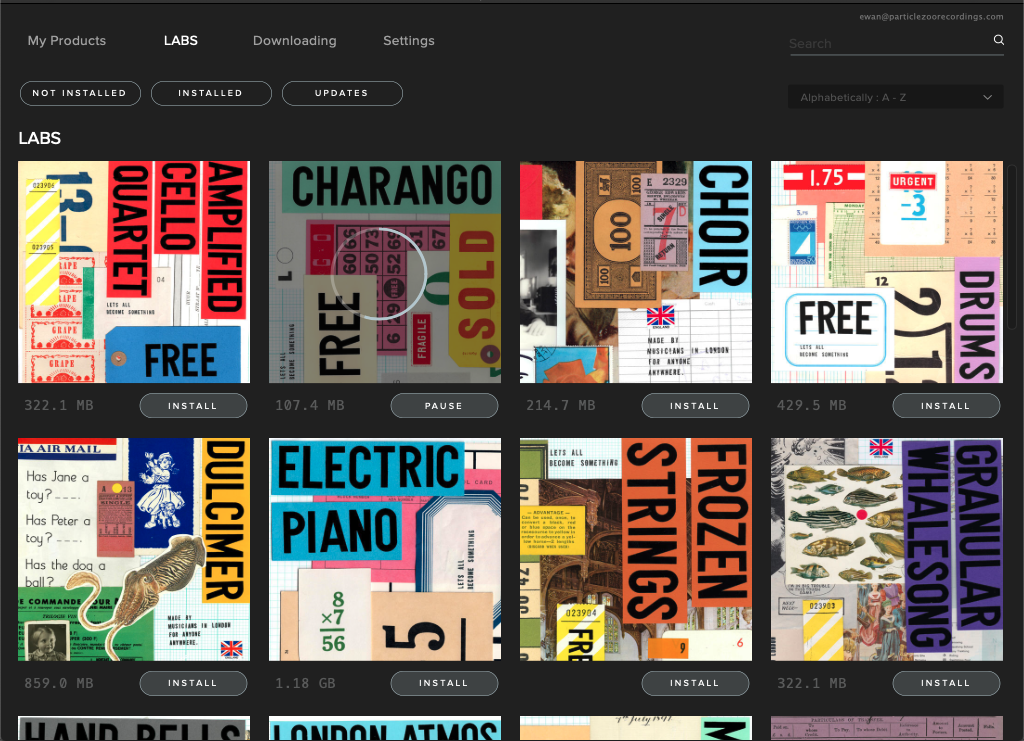 Spitfire Audio are a London-based collective of musicians, producers, engineers and composers who are all active in the industry at large, and contribute their skills and sounds to the ever-expanding LABS platform. Part sample library, part VST Instrument collection, delve into the world of LABS and you'll discover a rich collection of instantly useful sounds. Regularly updated, and with collections as esoteric as 'Granular Whalesong' and 'Moon Guitar', it's a stunning repsoitory of pro-grade sounds and samples.
To use LABS, you need to install the app from their website, open it and install the sound packs you desire – ie all of them! Then, open your DAW and load the LABS VST Instrument. All your downloaded/installed packs are available as sampler instruments.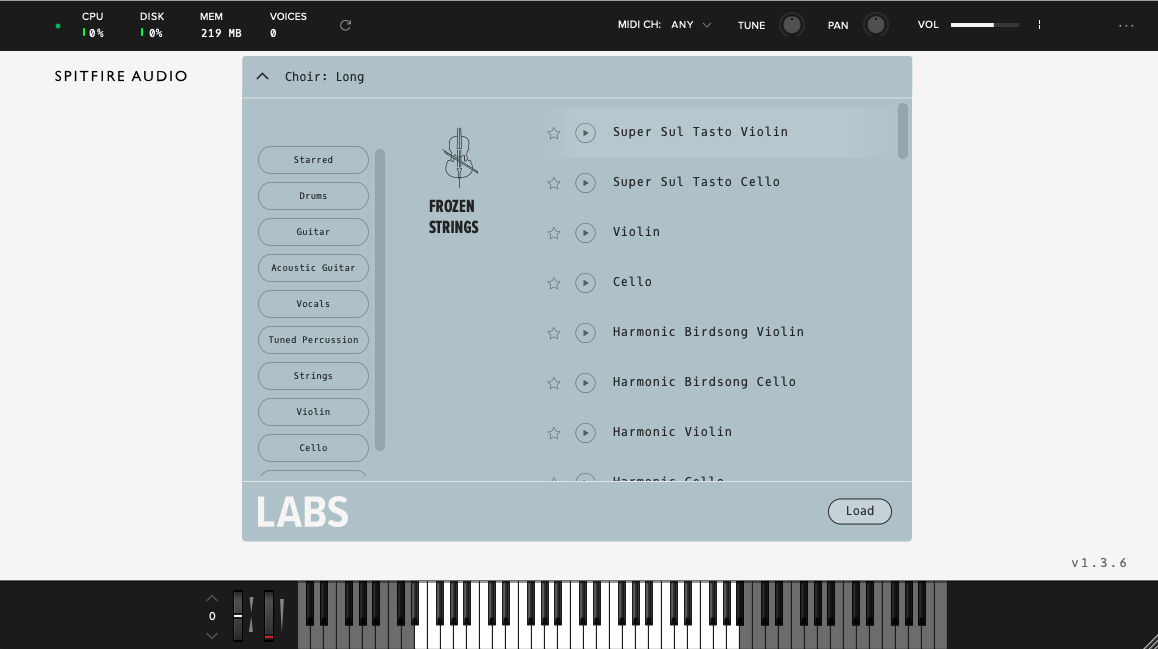 Choose a sound and play with your MIDI or computer keyboard. You can control velocity and volume, plus a couple of effects per pack. LABS can be assigned to any MIDI channel just like a regular synth.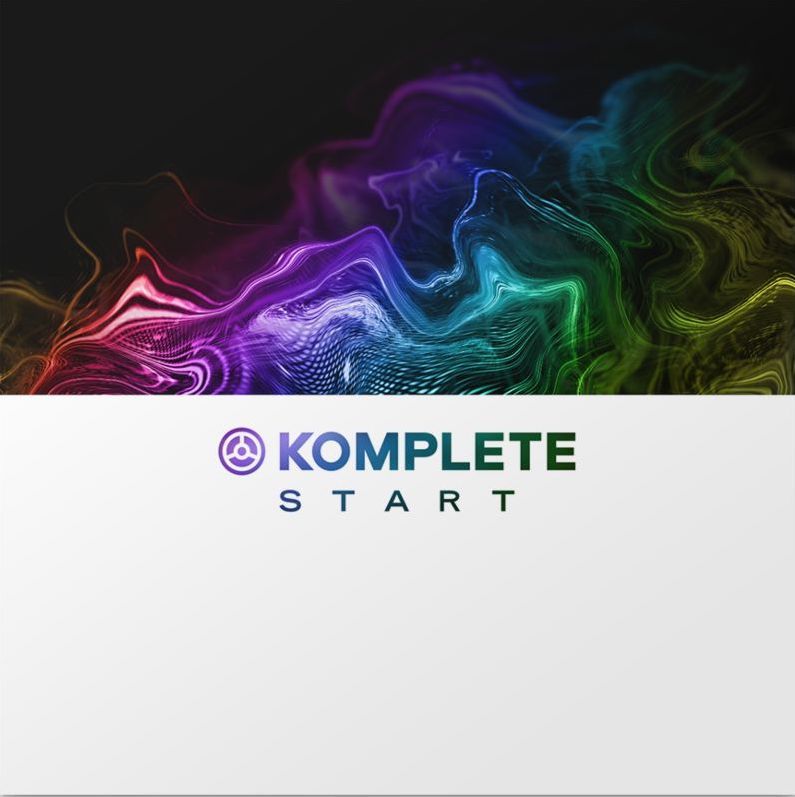 Funnily enough, my description of Spitfire LABS applies almost verbatim to NI Komplete Start. Like LABS, it's a sample-based VST Instrument that you download and install sample packs to play in the UI. Unlike LABS, however, Kontakt Start also comes with 18 effects, plus several full synths, and a bunch of loops and samples. It's more than enough for any rookie producer to get up and running withoput spending a penny!
About the author: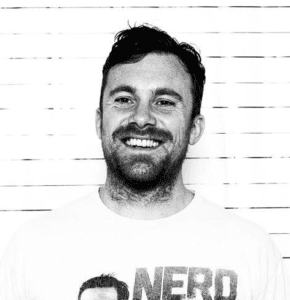 Adam Hignell is a music producer, mastering engineer, DJ and label-owner based in Brighton, UK. When not providing content and tech support for Mixed In Key, he produces music under the alias Don Dayglow, provides professional mastering and mixing services, and runs the independent Disco/House label Particle Zoo.
Write Your Own Original Compositions With Captain Plugins
It's super easy to create your own ideas from scratch. Visit the official Chords homepage and see how it will help you explore music and write your own original productions.