Best free VST Effects 2020.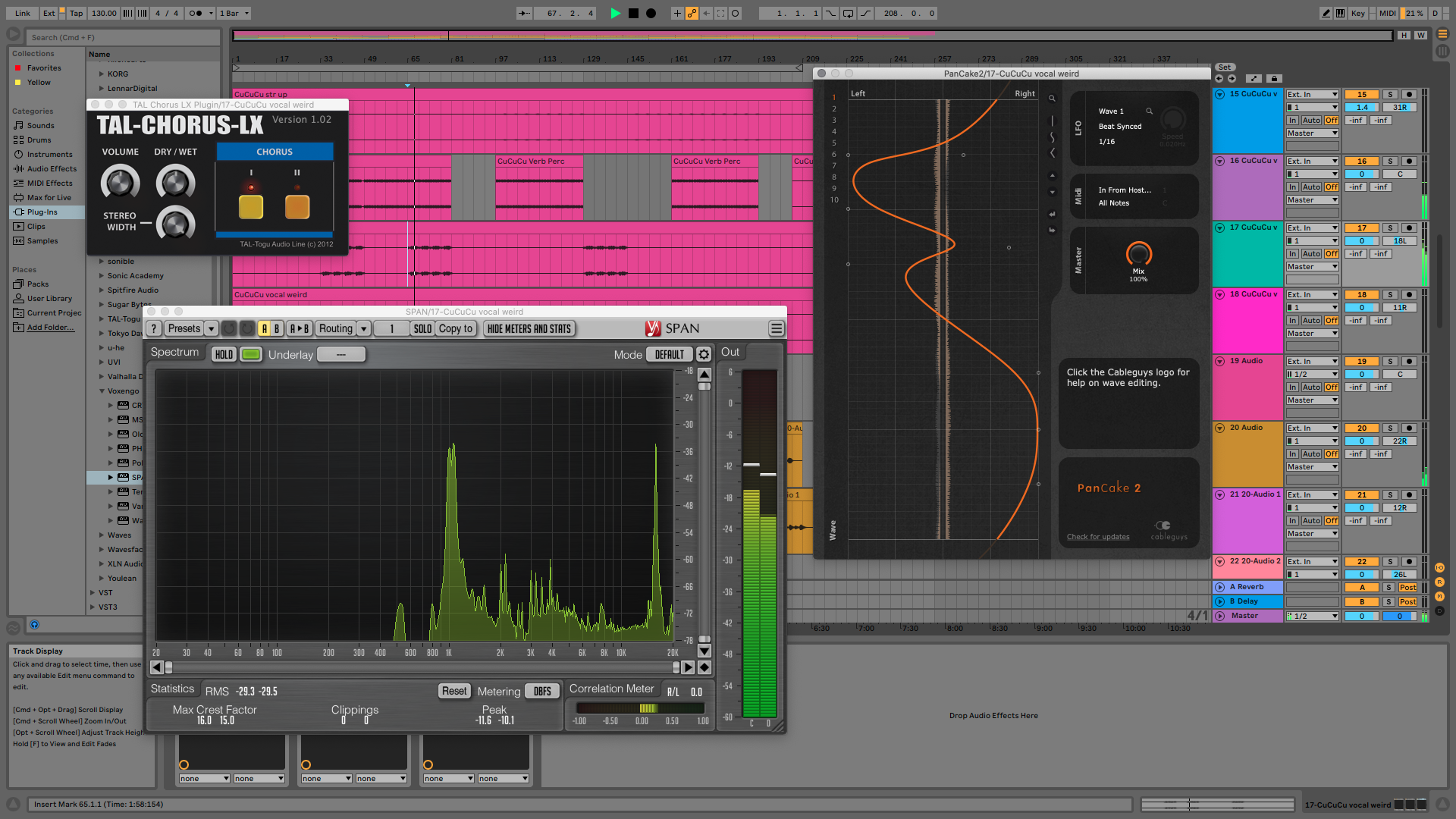 Free is the magic number… particularly when starting your music production journey, or operating on a tight budget.
Adam Hignell takes a look at some incredible VST effects you can get for exactly zero dollars.
[the_ad id="8176″]
N.B Unless stated, the following Free VST Effects are compatible with Mac and Windows OS, although not necessarily Catalina/Big Sur at time of publishing.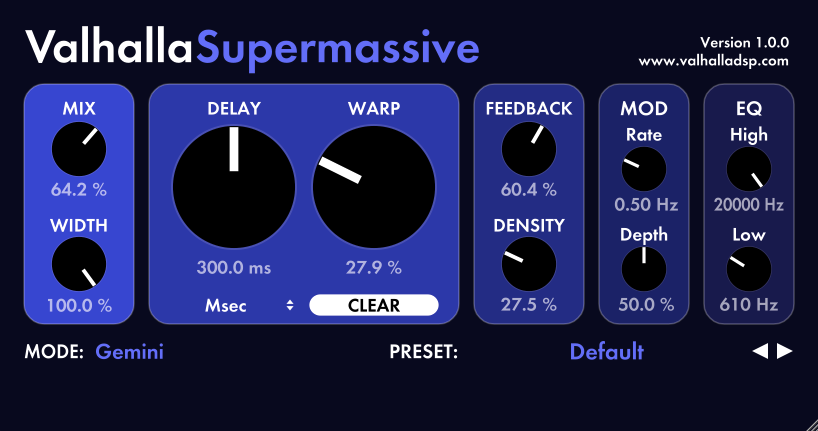 There are many reasons to love Valhalla's plugins range. For starters, they're kind to your wallet: Every plugin is priced at just $50, except for a smattering of equally brilliant ones that they give away for free!
But even if $50 is a step too far for your budget, they offer some of the baddest Free VST Effects plugins on the market. Foe example, you can get experimental with their FreqEcho plugin – it echoes incoming audio or MIDI while adjusting the frequency of the resultant echoes in a multitude of tempos and ratios. You can then adjust Mix, Feedback, Delay timing and Hi/Lo-pass filtering and pitch.
And then there's SuperMassive, which is even more badass and far too well-designed to be a free plugin. It's a clean, humungously powerful reverb which can also modulate, warp and delay in a myriad of increments, from subtle to bananas. It even comes loaded with a whole bunch of amazing sounding presets, categorised by style.
Check out the full range of Valhalla DSP Plugins here here.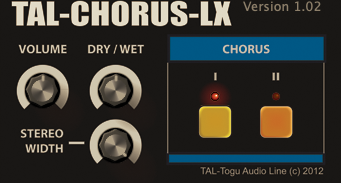 It's pretty old. It's got a tiny user interface. And extremely basic controls. But, for me, it sounds closer to a genuine JUNO-60 Chorus pedal than any other software on the market. And that is something to celebrate!
In fact, many of TAL's plugins are phenomenal, and free, but I guess they've gone on to bigger and better things, as updates and 64-bit versions are in short supply. The Chorus LX, however, is still going strong on my Live 10 / Catalina laptop! If you want warm, musical-sounding chorus effects, this is one of the best, and completely free.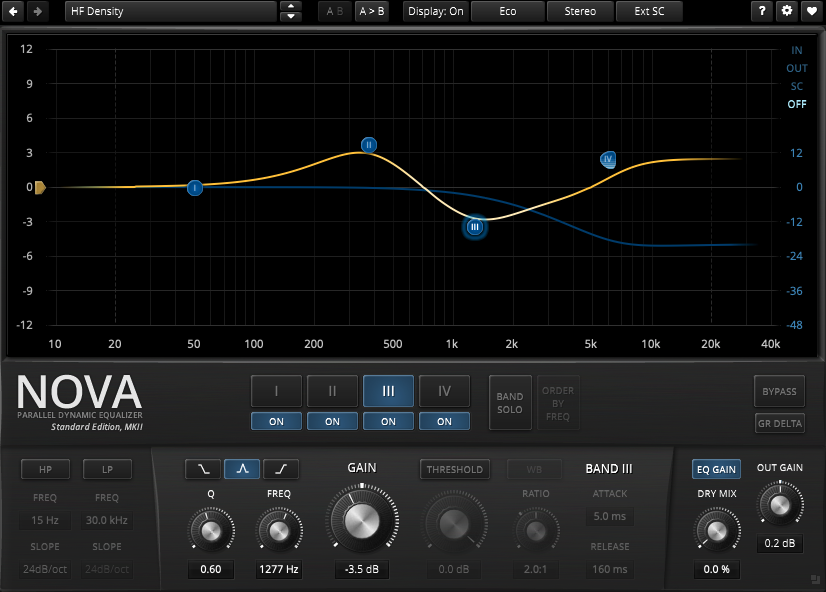 Nova Dawn Records is that rarest of things; a record label that makes audio plugins. With Nova, they've released an exceptional Free VST Effect EQ plugin that gives many paid-for competitors a run for their, er, money. A parallel, dynamic EQ, it can respond to incoming signals and execute complex EQ manouevres with ease. It's also super clean-sounding and gives warm boosts without artifacts.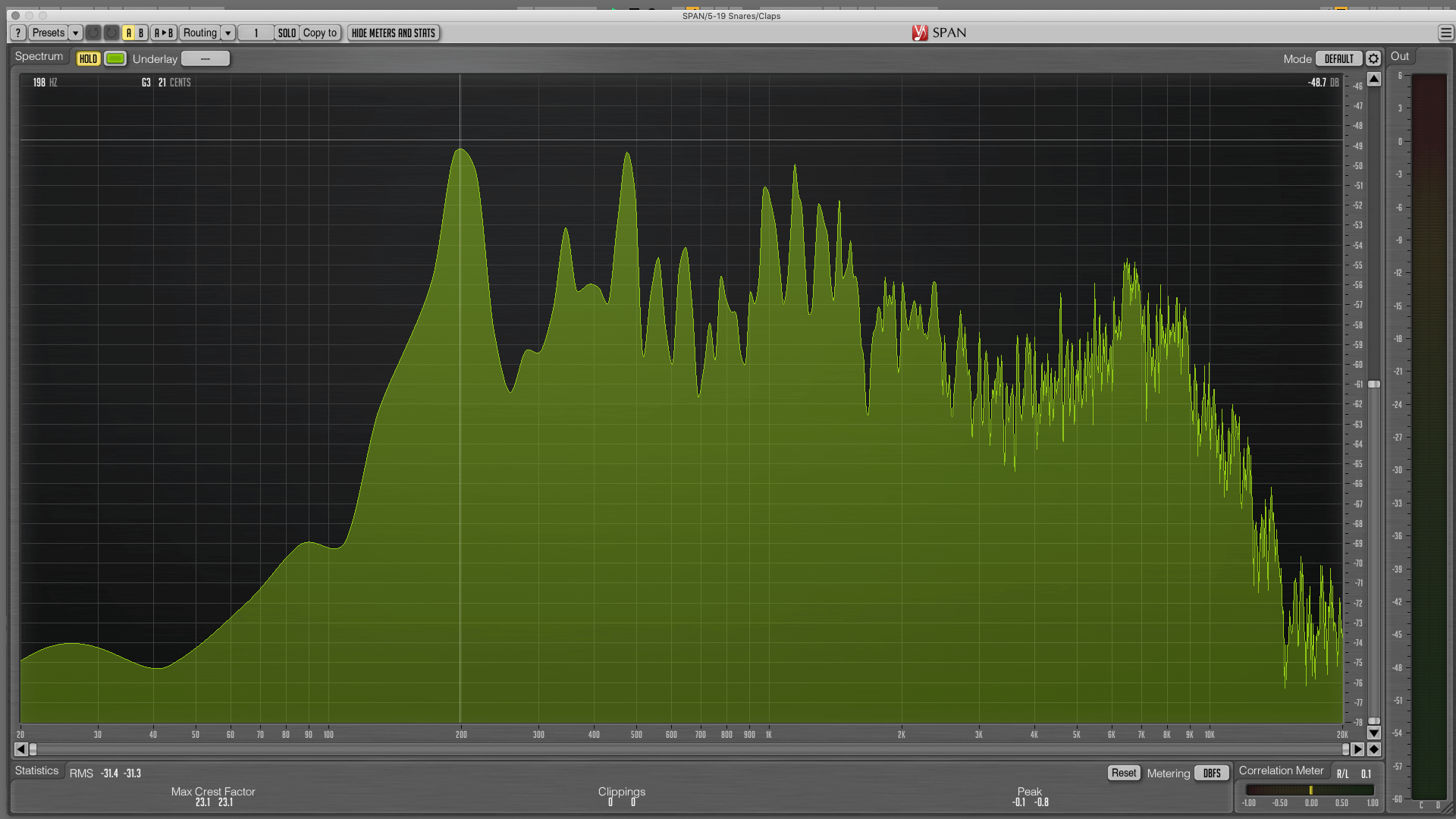 It's all very well having a gymnastic EQ plugin that can show and execute cuts, boosts, passes and shelves in infinite, colorful detail. But sometimes you just need to see what is really going on. The simplicity of Voxengo Span is its secret weapon. There are no controls, save a very useful Hold function, and a couple of options for view-adjustment. All you have is a highly accurate waveform analyser. I put it on my master channel on every single track and get more frequency detail than from any premium plugin I can think of. It's great. It's free. Win/win.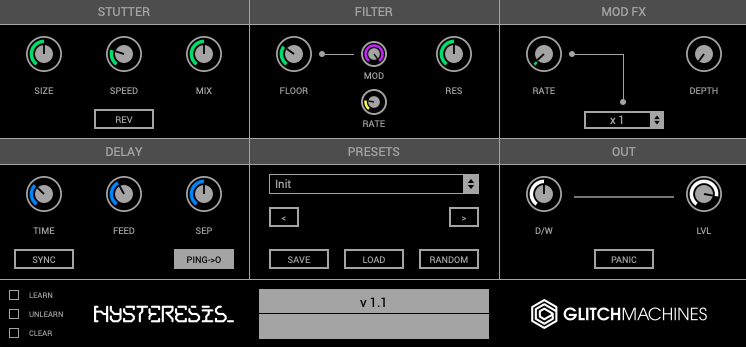 A triple-threat of audio and MIDI sound destruction, Fracture's Free VST Effects are high-quality and easy to use. And capable of making sounds get very freaky, very fast.
Cataract is a MIDI effect which you can load up to 2 audio samples into, and set about warping the bejeezus out of them with Morph, Delay, Filter, 2 LFOs, Scan (kind of like a modulating gate effect) and even an 8-slot Mod Matrix. That's enough processing power to turn the simplest audio snippet into a swirling, belching beast.
Meanwhile, Fracture and Hysterisis are Audio effects, so whack them on any audio channel and you can create almighty new sound textures immediately.
Hysterisis is a stutter machine, that can tempo adjust and delay incoming audio with a variety of modulation efects applied thereafter. Fracture is more geared towards adding, as they describe it, 'Robotic articulations'. You can affect different parts of the audio signal with varying degress of LFO, filter, modulation and more, then mix and blend the signal parts into one composite outcome. These three effects all sound great on drums, vocals, synths and sound effects.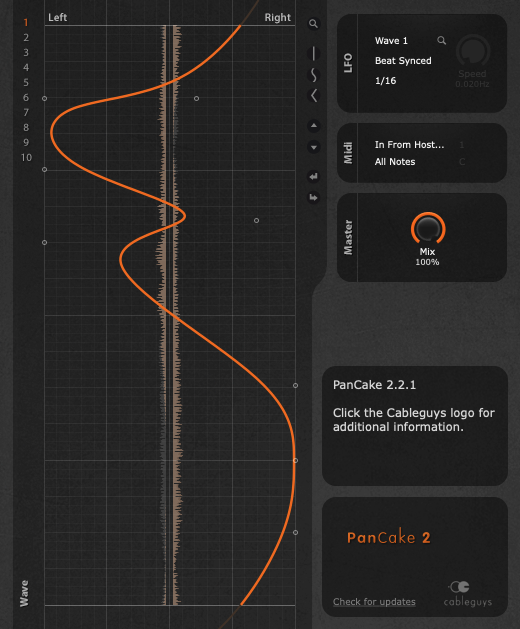 Autopan is a very useful feature that comes with most DAWs as standard. Cableguys have taken this concept several steps further with Pancake, a juiced-up take on a regular pan tool.
You can set a tempo-synced pan timing, draw in the shape of the pan yourself or use on-board tools to create and tweak. Store up to 8 pan shapes for quick recall, and you can also control all of this with any MIDI controller or keyboard.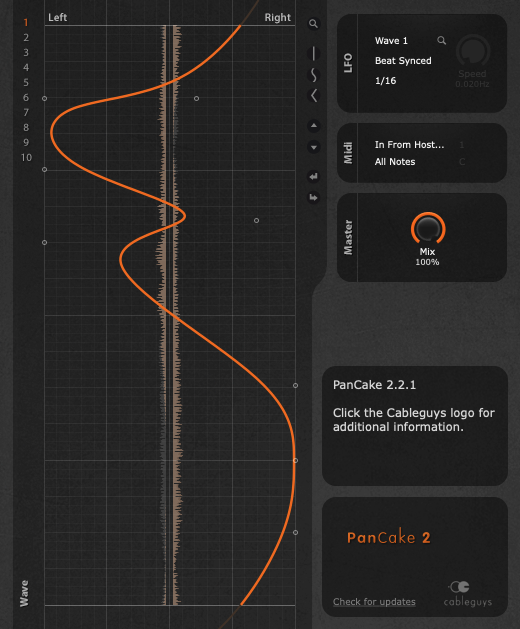 The good folks at U-He have struck again – this time it's a rather excellent, if experimental, reverb plugin. Designed to aid research into fully-fledged reverb software, Protoverb users are invited to submit their best (and worst) reverb settings to aid the team's research into performance and usability. A small proce to pay for a clean, capable and oftentimes impressive-sounding room-modelling reverb unit.
Reverbs can go from simple, clean stereo rooms to wild, distorted trails of destruction. You can achieve delicious or diabolical with ease! Add in some really cool presets and you're well on your way to a superior reverb.
N.B Protoverb is VST only.
About the author: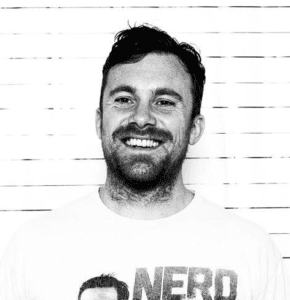 Adam Hignell is a music producer, mastering engineer, DJ and label-owner based in Brighton, UK. When not providing content and tech support for Mixed In Key, he produces music under the alias Don Dayglow, provides professional mastering and mixing services, and runs the independent Disco/House label Particle Zoo.
Write Your Own Original Compositions With Captain Plugins
It's super easy to create your own ideas from scratch. Visit the official Chords homepage and see how it will help you explore music and write your own original productions.