The Art of DJing: When to mix fast, when to mix slow.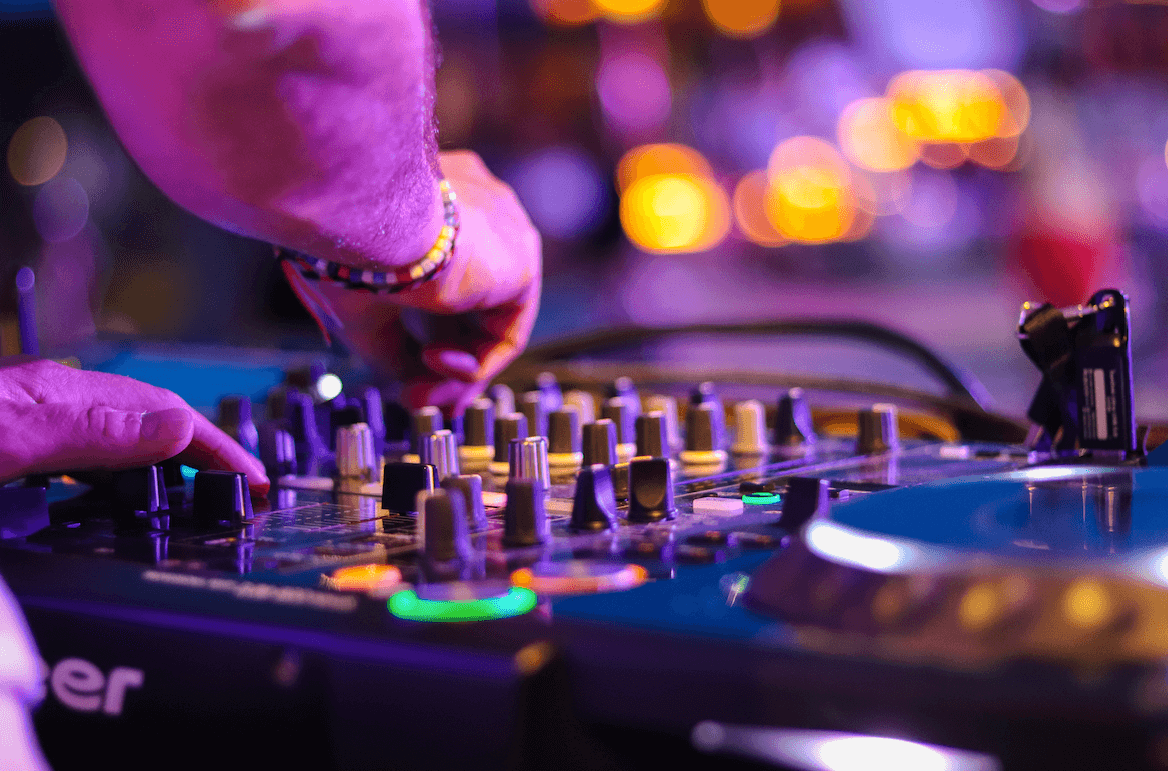 Good DJing is all about feeling. A DJ set is closer to a living creature than a scientific demonstration. Even if highly technical, great DJs respond to their audience and pick the perfect moments to mix fast, and the right moments to mix slow. Too much fast mixing and audiences can get overwhelmed, tired out, or, worse, turned off. Too much slow mixing and you might not stand out from the crowd.
Of course, much of this is dependent on your position on the bill, location and genre of music. But to master the art of DJing, there are some general guidelines to consider that will help you decide when to mix fast, and when to mix slow.
What is Fast/Slow Mixing?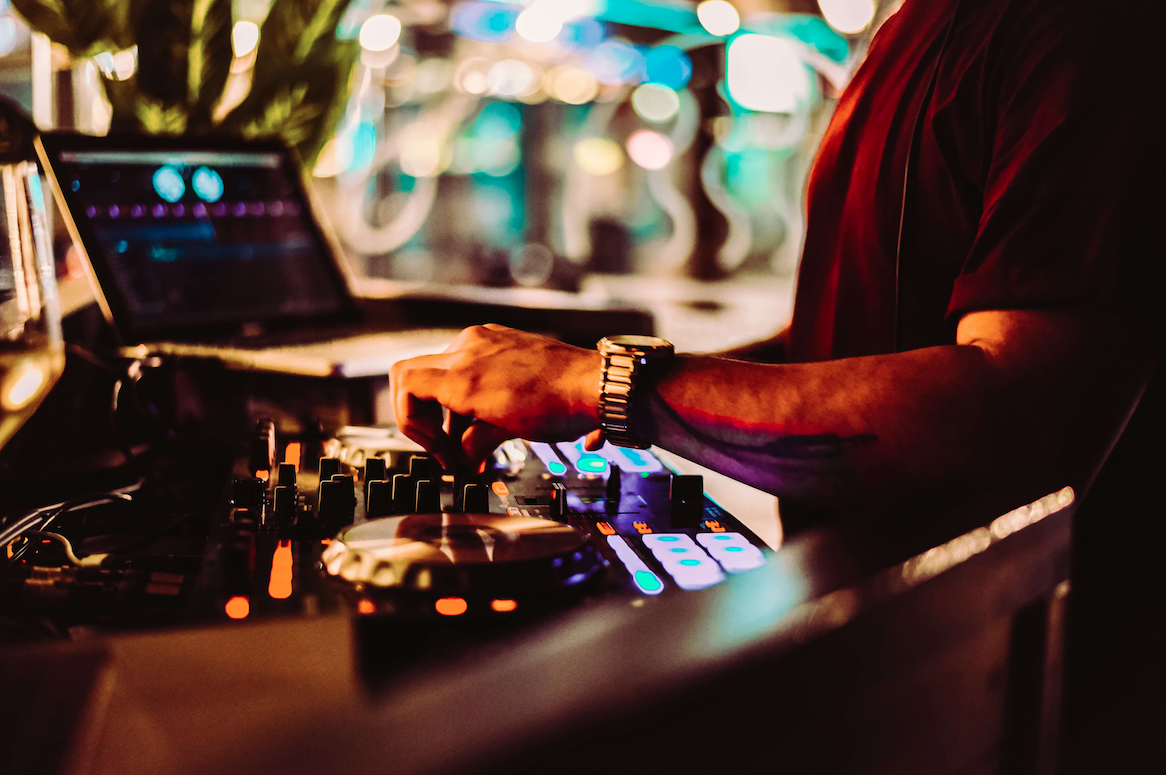 Fast/Slow mixing is the speed of transition between one record and another. Over the duration of a DJ set, the proprtion of fast or slow mixes has an important bearing on the overall vibe.
It's largely about how quickly you lay down your tracks, cuts and routines. DJing is not a sprint to the finish, unless you're in a turntablist contest. Usually, DJing is about plotting a path from the start to the end of your set that captivates the audience, gets them on your side, and hopefully, eating out of the palm of your hand!
And, while your hard-practiced skills are impressive, it's far too easy to alienate an audience with over-keen displays of fast-mixing.
Yet, of course, you want to impress, and rightly so. As with most aspects of DJing, balance is everything. Learn how to get the balance right between fast and slow mixing, and you're one step closer to a pro sound.
Some genres are built around slow-mixing, such as Techno, House music and Drum n' Bass. Meanwhile, others are more concerned with fast mixes, such as Hip-Hop and Trap. But, whatever your genre, understanding the power and importance of choosing between fast and slow mixing will help you control the vibe with greater skill.
Assess the audience.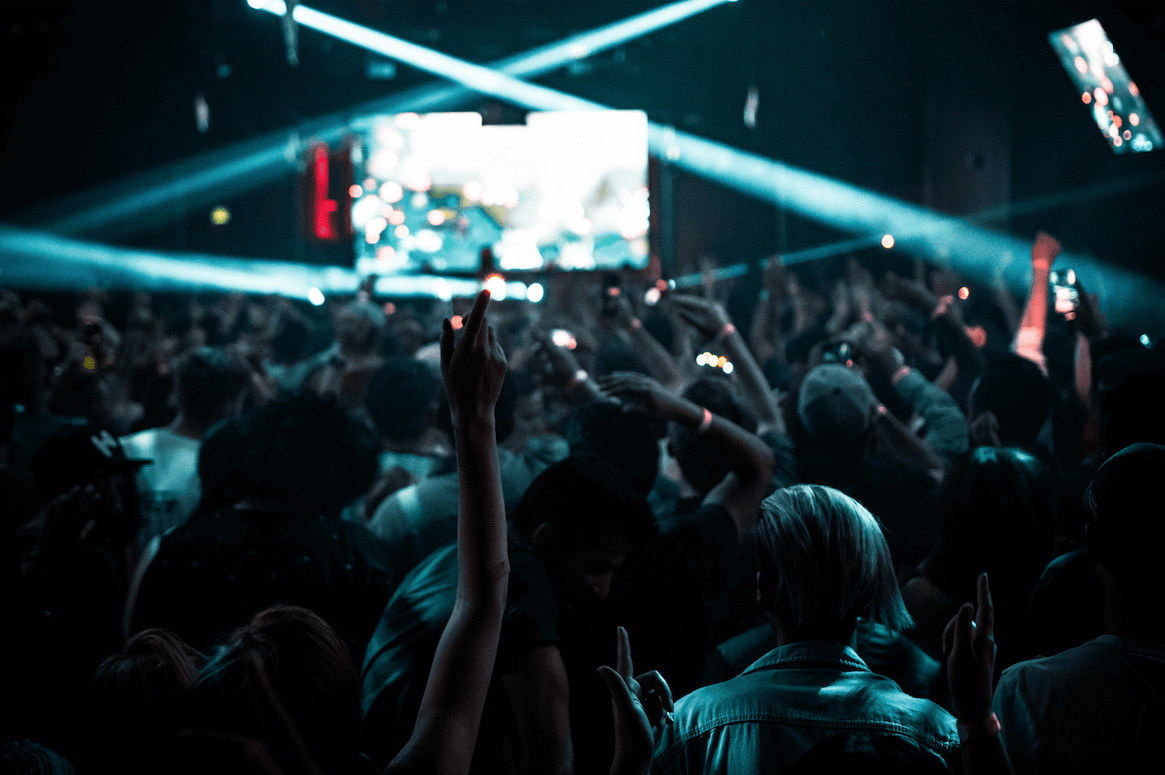 Sometimes in a DJ's career, they start their set to a packed crowd at the peak of their night out. They're bouncing, ready to party and can't wait to hear your first tune. If you're really lucky, that might even happen a lot for you.
But, every DJ will have experienced the opposite. Most DJs come up playing gigs that are far from glamorous. We've all been there: last on playing to the bar staff who just want to go home, or empty dancefloors half an hour before the club opens the doors. Perhaps the bar you're playing in is a little quiet, or you're playing a long set. It might get busy later, but if you bowl in playing the peak time bangers from the start, you might be on the sharp end of words from the management.
In all these scenarios, choosing the right approach is vital. You need to be a diplomat, knowing exactly when to play it soft and smooth, and when it's right to engage Beast Mode. This principle applies to not only the tracks you play, but much of the time, how you approach your mixing.
Keep checking how the crowd is responding.
Assess the audience before you start, and constantly check back as you DJ to gauge their vibe. Are they in good spirits or do they seem disinterested. Is anyone there specifically to see you play, or are they there for an act on later? Perhaps they're just here for drinks but might have a dance if the vibes are right.
If they're pumped and the dancefloor is full when you start your set, you might consider hitting them with the biggest and best fast-mix routines you have straight off the bat. It's showtime!
If the vibes are more mellow, your task is to slowly warm them up with smooth, steady mixes. Like a toad in water, you might be able to heat the pan without them realising. It only takes one or two brave souls to venture onto the dancefloor… play your cards right and the dancefloor should steadily build until it's party time. This is one of the hardest parts of DJing – one wrong move can clear the floor at this stage. That means no key clashes, no tranwrecks and nothing too fast until you're sure the floor is yours.
Assess your environment.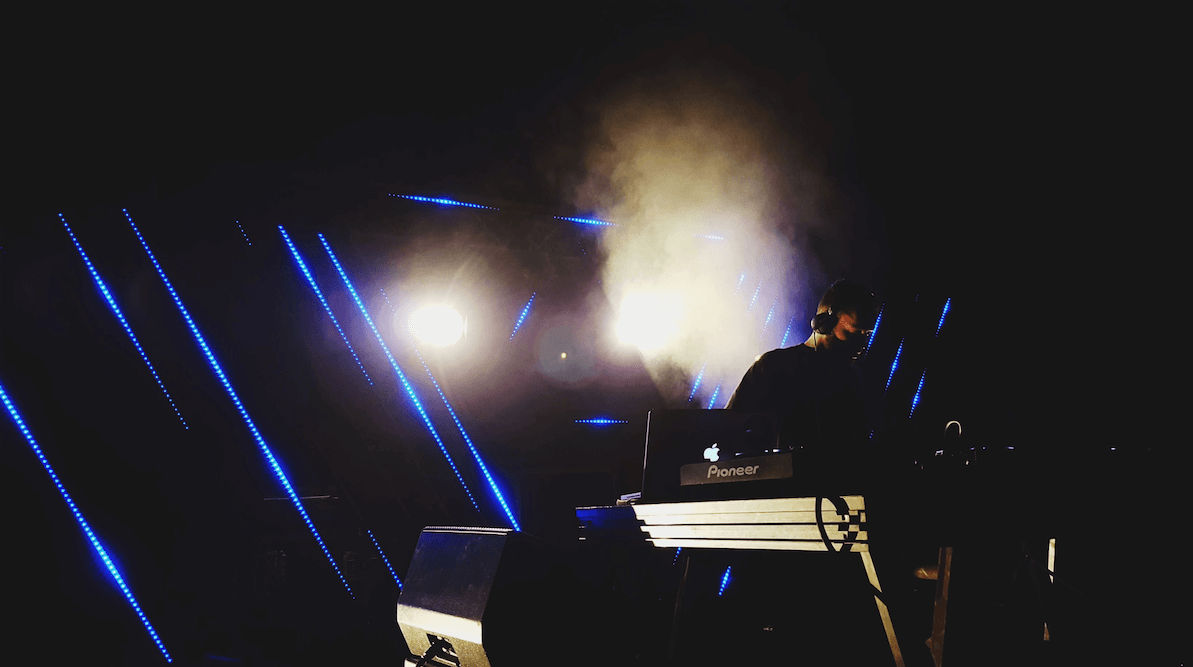 If you're main room at a mega-club, your DJing is going to vary greatly to DJs in intimate house-parties, livestreaming to people's bedrooms or playing open format in a bar.
You need to understand where you are and what that means. For example, a bar is a commercial enterprise that is probably more focused on getting people to stay for a long time and buy plenty of drinks. They may well appreciate good music, but they won't tolerate DJs who make it all about themselves. As such, you'll be well advised not to overdo the routines, particularly when it's quiet. You're there to play good music, but blend in. A good bar DJ knows when to play it cool and when it's the right time to get busy.
By contrast, if you've got a big stage and audience, don't be shy to go for it! Incredibly, large crowds in large arenas are often much more forgiving of mistakes, and much more impressed by great routines. After all, they came to be entertained!
Create swells of energy.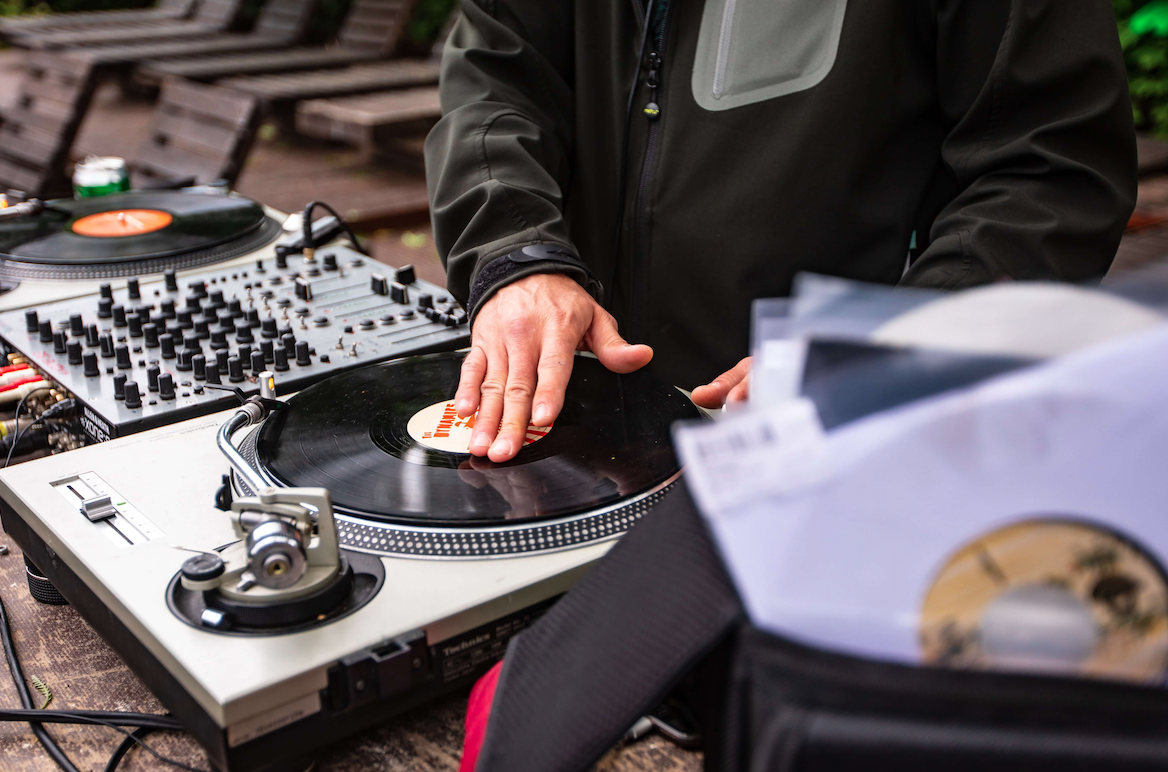 It's not only song selection that can create the perfect energy swells for a DJ set. Speed mixing creates dynamic energy and looks great. Whether you're riding the EQs, creating loops, using FX or power block mixing, fast, dynamic mix routines can give your mix life. And, like your track selections, your mixing speeds should fluctuate between crescendos, drops and swells.
While a fast routine can turn heads, get the audience's attention and entertain, they may be so focused on watching tha they're not actually dancing! Great DJs know when to let the song play. It gives the audience something to get down to.
One of the great DJs, Cash Money, was most prominent during the 'golden age' of Hip-Hop, from the mid '90s.At that time, clubs around the world were full of DJs cutting, chopping, juggling and scratching. As the years went by, the focus on technique became ever sharper, and oftentimes the sound of complex scratches and beat-juggles was totally dominant. In truth, most people find a night of relentless turntablism exhaustng. It can be super impressive, but only the very best are able to do it in a way that is musically as enjoyable as simply playing great records.
Cash Money stood out at that time, as he had skills to match the best, but also the touch to let the music play. He'd perform a mind-blowng routine at just the right moment, which would whip the crowd up into a frenzy. Then, he'd let 3 or 4 great tracks play through, with only subtle, slow mixes between them. This gave the dancefloor time to let loose while also being hugely impressive. If I had to name one DJ who perfected the balance between fast and slow mixing, it would be Cash M oney.
Consider your position on the bill, relative audience size, and job.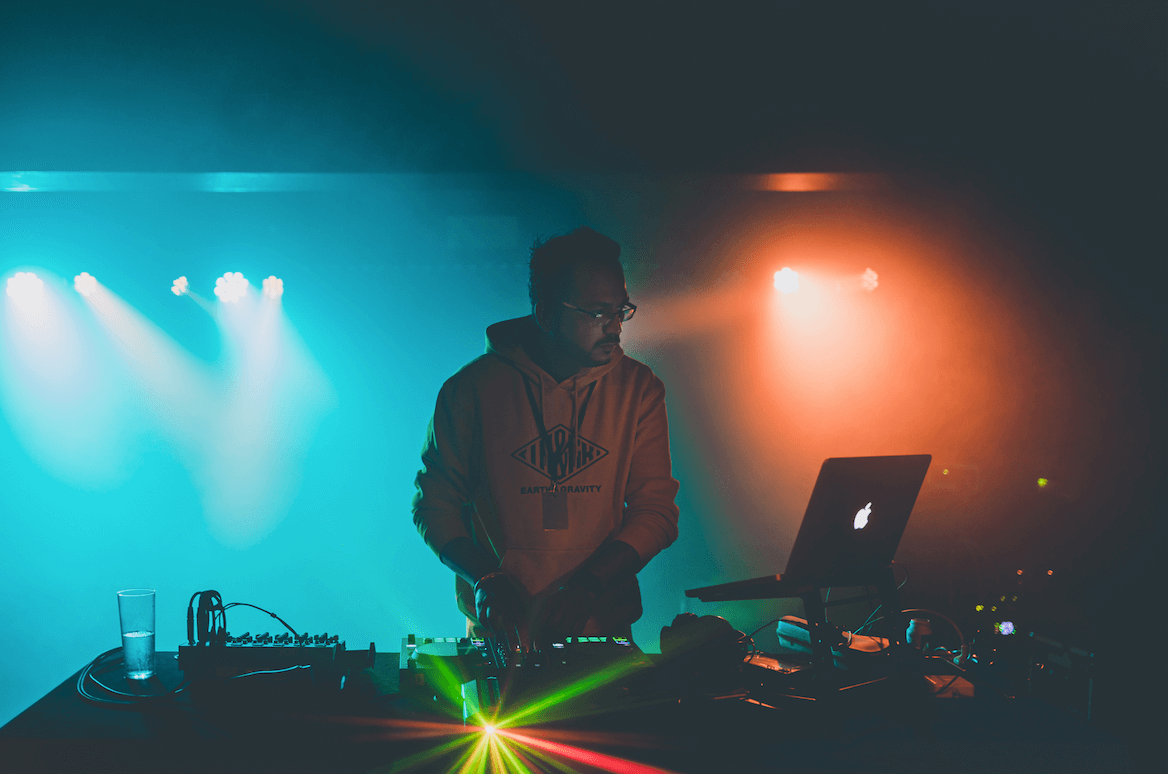 As we've esteblished, great DJing is about balance. There are many things to balance, one of them being striking the right balance between impressing your peers and the audience, and keeping your fellow DJs, promoters and management happy.
One surefire way to p*ss off all three is to overdo it during the warmup! Equally, other bill positions have codes of etiquette to consider. While it is up to the headliner to 'be the best' DJ in the room, it's also up to the support DJs to leave the crowd with a little energy left for the main act.
Consider the end-game.
How long are you playing for? If you're in for a marathon bar set, you can be forgiven for only having a vague idea of your setlist. After all, you need to remain flexible to respond to the audience. You might have planned to play mostly Hip-Hop, but if the dancefloor is popping to Latin, you'd be advised to change tack.
If you're playing a shorter set, you need to know what you're gonna start with, and what you're gonna finish with. You don't want to reach peak energy half an hour before the end of your set. Similarly, you don't want to run out of time before you've hit the crowd with your best material.
Having great playlists is crucial to planning epic DJ sets. You need a strong path from start to finish that has options in case the audience responds unexpectedly to particular tracks. You also need to be able to ensure key compatibility right throughout your set. And, if possible, knowing the relative energy level of your tracks would be a huge help. That's one massive advantage of using Mixed In Key. Its unique Energy Level rating system enables you to sort playlists by key and energy level, giving you ultimate control over the energy level in your sets.
Knowing the energy level of your tracks will really help when designing fast-mix routines, too. You can keep the energy consistent while you nail the routine and amaze the crowd.
If you must key-clash, mix fast.
Mixing slow sounds great when your tracks are in a compatible key. When done well, it can be hard to tell where one song ends, and another begins. But, sometimes a key-clash works because the song is the right song for the moment, regardless of key compatibility. This is mostly common in open format mixing. You'll still benefit from following the rules of harmonic mixing in general, but breaking them can also be effective from time to time.
But, there is one golden rule: If you must key clash, mix as fast as possible between tracks. Don't make the audience dwell on out of key music.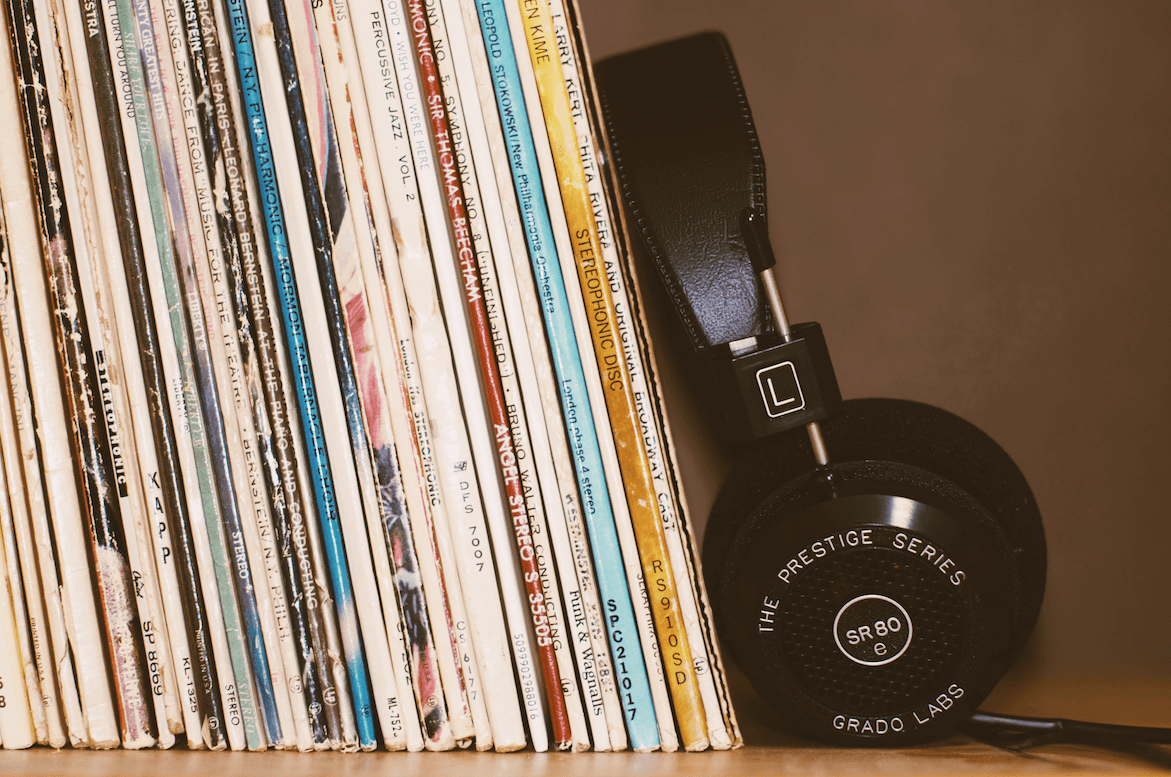 General principles to remember:
Slow mixes will generally be less attention-grabbing.
Key clashes sound bad in slow mixes.
Fast mixes are great in short bursts, but can exhaust your audience. Don't attention seek!
Slow mixes are hard to keep beatmatched – if it's drifting out and you lose control, gently fade out rather than risk a trainwreck.
Quality key detection helps you plan better fast or slow mixes.
Get Mixed In Key 10 today.
Improve your DJ Mixing by using the industry-standard for key detection. Mixed In Key 10 also gives you up to 8 automatic Cue Points per track, rates your tracks by Energy Level, and offers a comprehensive metadata management system. Unlock the secret of the pros.
About the author: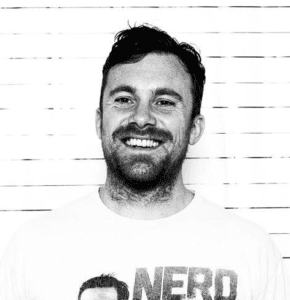 Adam Hignell is a music producer, mastering engineer, DJ and label-owner based in Brighton, UK. When not providing content and tech support for Mixed In Key, he produces music under the alias Don Dayglow, provides professional mastering and mixing services, and runs the independent Disco/House label Particle Zoo.