How to choose the right DJ headphones for you.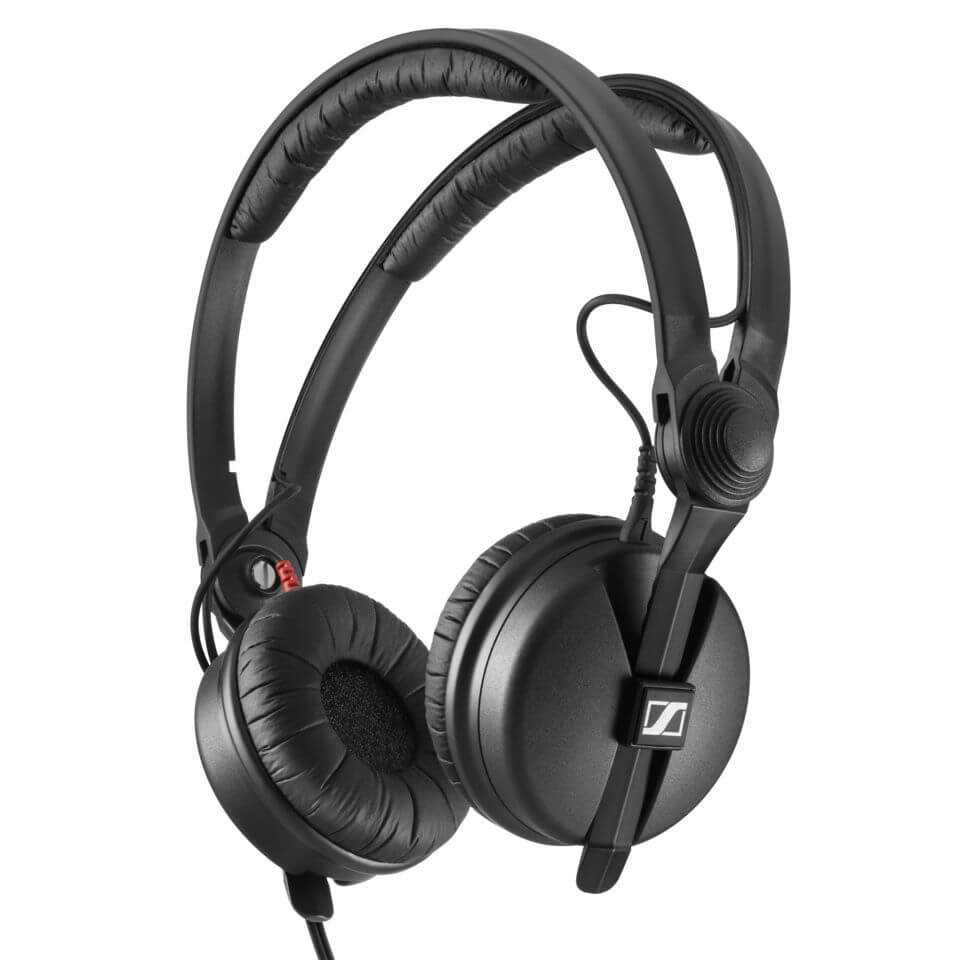 You can mix on vinyl, CDJs, USB controllers and even mix straight from streaming sites. But without a solid set of headphones, you can't reach your DJ goals. You need to hear what you're doing, and that means a pair of DJ headphones that suit your needs, lifestyle and budget.
Fortunately there are some exceptional products out there to choose from. We take a closer look at our Top 5 DJ headphones.
Main considerations for choosing headphones:
Durability.
Affordability.
Sound reproduction (particularly at high volume).
Ergonomic design.
Versatility.
Durability.
DJing can be a battlefield so you need a pair of headphones that can stand up to the rigours of life on the road. From spilt drinks to yanked cables, squashed DJ bags to simple wear and tear after hours in DJ booths, your headphones will see a lot of action. You'll need ones that are tough enough.
Affordability.
Only you can rationalise your budget. Maybe you're a successful professional that needs the ultimate quality DJ headphones (and can afford to replace them if they break). Maybe you're just starting out, not making any money and need to limit your outgoings. Or you're somewhere in between – a working DJ that needs quality performance without eye-watering expenditure. In that case, you can afford to compromise a little on quality if the price is right. (Fortunately, you don't need to compromise too much.)
Sound reproduction (particularly at high volume).
DJ headphones have one main job – to reproduce the sound in your DJ mixer with excellent clarity. The clearer the reproduction, the more detail you hear and the better mixes you can perform.
The importance of sound reproduction can't be overstated. But it can be measured. We can measure the frequency response of any set of headphones and determine the range of frequency they are capable of reproducing. This is a super useful way of assessing the relative reproduction quality. However, it doesn't tell the whole story. Alongise a wide frequency response, you also need clarity. It's all very well reproducing from 5Hz (very low) to 40Hz (extremely high), but if the detail is muddy, you still can't hear the music too well.
Having said that, a wide frequency response is usually a sign of quality. Then again, the human ear can't perceive sounds as low as 5Hz, or as high as 40Hz, so do you really need your headphones to?
Here are 5 excellent optins at every pricepoint:
The classic choice.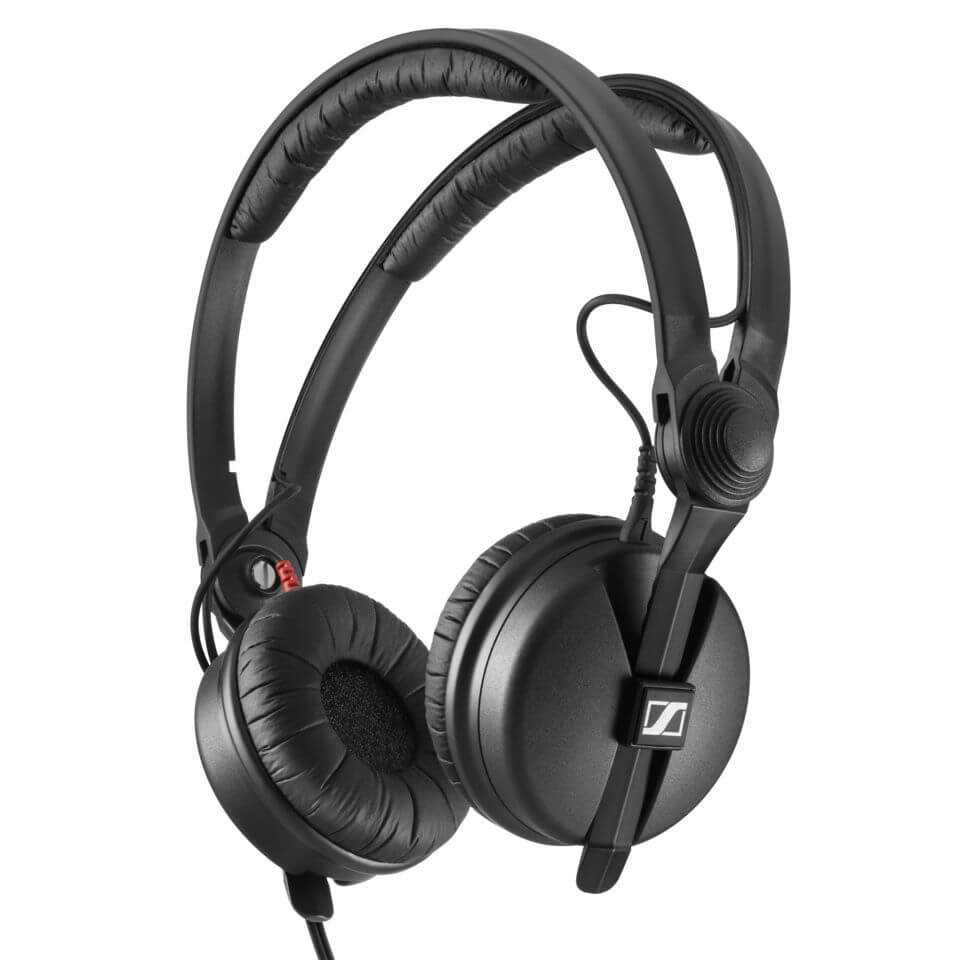 (Image credit: DVS247)
Price: $149/£129/€128 | Type: On-ear | Frequency response: 16Hz -22kHz | Connection: Wired
The Sennheiser HD25 is probably the most popular pair of DJ headphones, period. Having been designed specifically for DJing, they tick all the boxes for many DJs. Solid, yet lightweight, they reproduce an impressive frequency range at loud volumes and fold up like a dream. You'll be able to stow them away in even the most cramped DJ bag.
The closed-cup over-ear can style is excellent for cancelling external noise, while the folding mechanism on each side of the headband allow you to comfortably designate one ear for listening to the booth and the other for cue monitoring. No more holding the can to your ear with your shoulder… your chiropractor will thank you later!
The HD 25s also solve the issue of accidentally standing on headphone cables and busting the connection with the can. Each cable clips in and out easily, making them much more resilient to life in the booth.
The crank up to ear-bleeding volumes without distortion, and are at a price-point that delivers a lot of bang for buck. If searching for cons, you might say the leather can pads are less comfortable than some and may cause a little soreness after prolonged use. But that can be considered nit-picking. The HD25s are an exceptional pair of DJ headphones.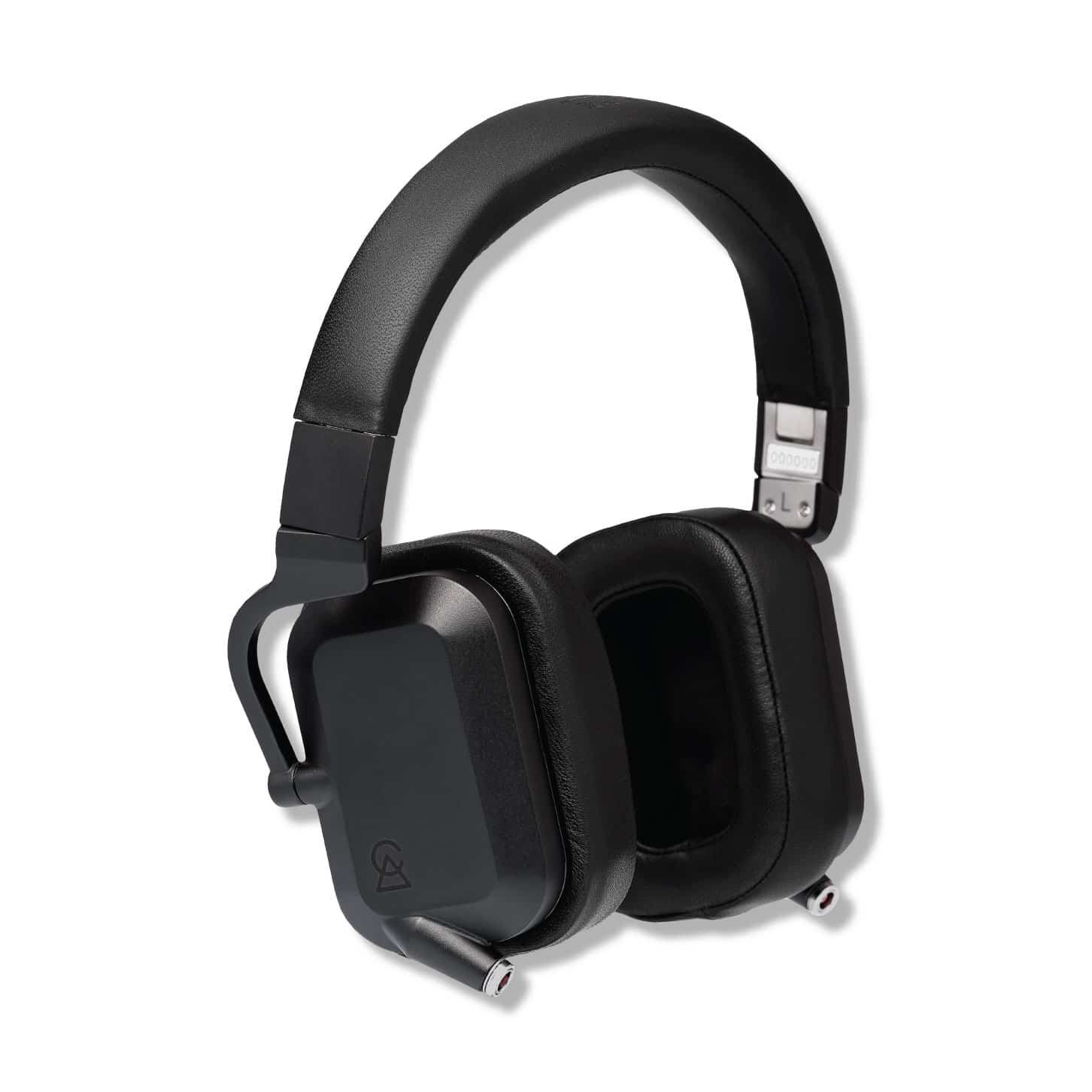 (Image credit: Campfire Audio)
Premium, high-end performance for all uses.
Price: $799/£699 | Type: Over-ear | Frequency response: 5Hz – 33kHz | Connection: Wired
In every sense of the word, Campfire Audio Cascades are not cheap. The construction, material quality, design and performance are as good as you can get, which comes at a price.
Of course, you may feel that such expensive DJ headphones are a bit pricey for life on the DJ scene, but equally, if you're lookin for all-round performance, you can't do much better.
Frequency response and sound quality make Cascade suitable for DJing and studio mixing. The latter requires nothing less than exceptional cans, so one pair of Cascades may in fact represent a saving against buying separate headphones for DJing and studio work.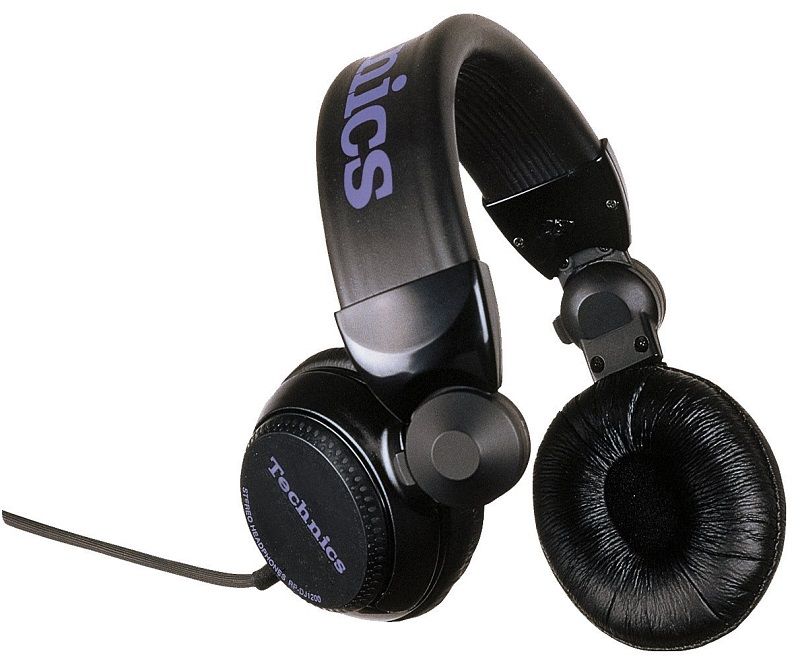 (Image credit: The DJ Shop)
Solid, reliable and comfortable. No sweat.
Price: $205/£139 | Type: On-ear | Frequency response: 5Hz -30kHz | Connection: Wired
Technics' RPDJ1210 are headphones with DJs firmly in mind. From the cheeky reference to Technics' legendary turntable, the 1210, to the apparently perspiration-resistant materials, these cans say DJ through and through.
The frequency response is wider than the HD25, and the build quality is tank-like. They'll survive and thrive on the road. Some detractors will lament the coiled wire, which can easily become knotted. Yet, with a similar folding headband mechanism for perfect positioning and comfortable leather pads, the RPDJ1210s are titans of the DJ heaphone game.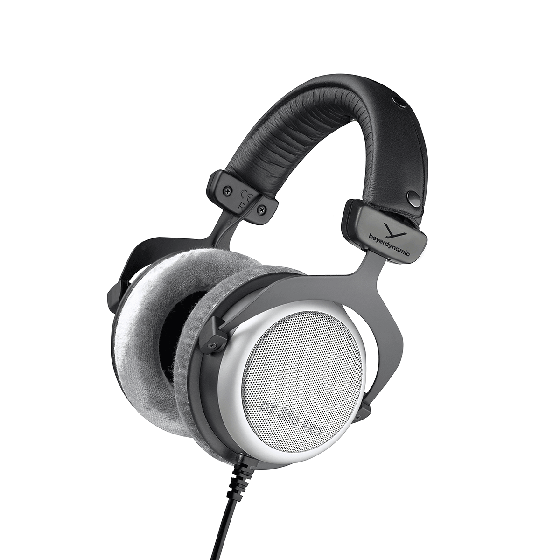 (Image credit: Technics)
Big phones, big sound.
Price: $149/£109/€129 | Type: Over-ear | Frequency response: 5Hz – 30kHz | Connection: Wired
The biggest footprint of the lot, the BT-880 offers 'semi-open' back cans that provide a great mix of performance options. They are capable in the studio, and thrive in the DJ booth. The frequency response is wide and transparent, while the build-quality is as solid as you'd expect from Beyerdynamic. With slightly boosted highs, they suit DJs by offering additional amplification of snare and hight hat high-peaks, which may help you focus on your mix tempo. They're also possiby the most comfortable headphones of the lot, that envelope your ears with replaceable, soft velour pads.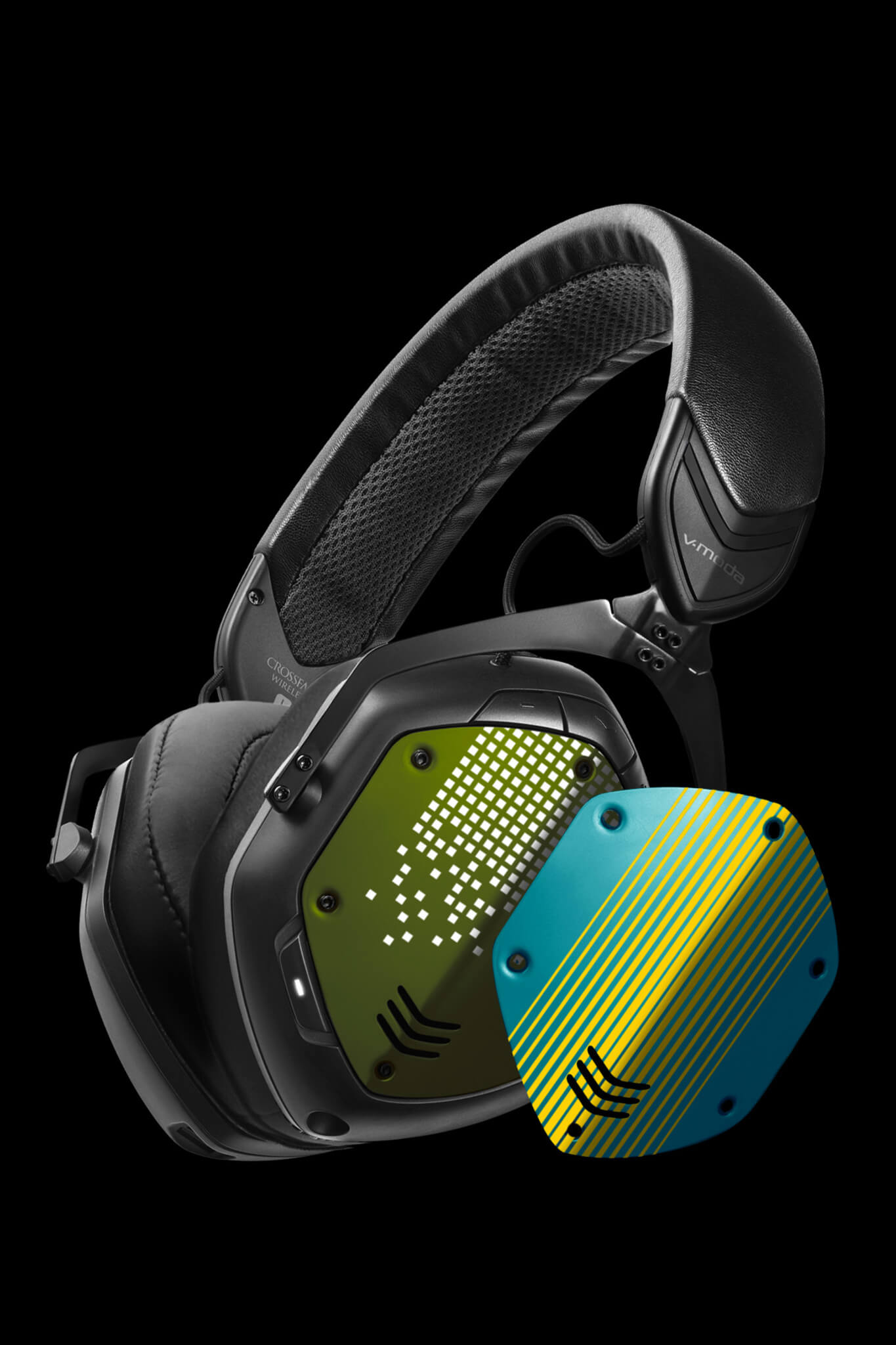 (Image credit: V-Moda)
Style, substance and versatility.
Price: $199/£244 | Type: Over-ear | Frequency response: 5Hz – 40kHz | Connection: Wired or wireless
With V-Moda's signature hexagonal can design, and more features than many DJ-centred headphones, Crossfade 2 will be ideal for style-conscious DJs.
Capable of a very wide frequency response, and offering wired or bluetooth transmission, they suit studio and DJ use in equal measure. You can customise them, too, by swapping out the closed-back plates for a range of stylish design options. While being a little pricier than some alternatives, their versatility and style customisation make them an excellent option.
Get Mixed In Key 10 today.
Improve your DJ Mixing by using the industry-standard for key detection. Mixed In Key 10 also gives you up to 8 automatic Cue Points per track, rates your tracks by Energy Level, and offers a comprehensive metadata management system. Unlock the secret of the pros.
About the author: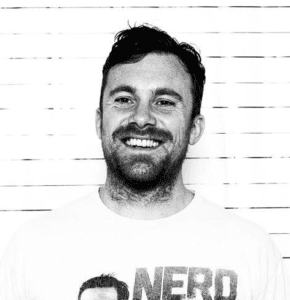 Adam Hignell is a music producer, mastering engineer, DJ and label-owner based in Brighton, UK. When not providing content and tech support for Mixed In Key, he produces music under the alias Don Dayglow, provides professional mastering and mixing services, and runs the independent Disco/House label Particle Zoo.