10 Tips for better digging.
Digging is one of the most important weapons in a DJ's arsenal. Find the killer tracks or samples that nobody else is using, and you'll instantly stand out. Here are 10 top tips to help you dig for victory.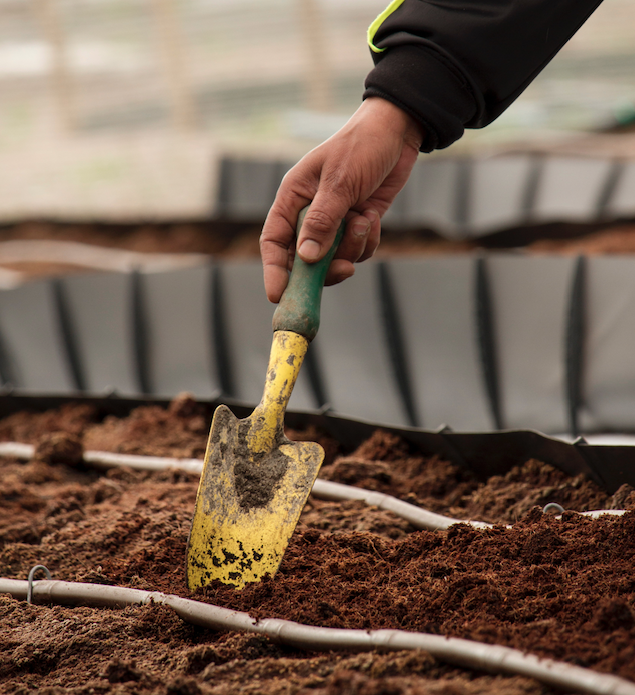 1. Look everywhere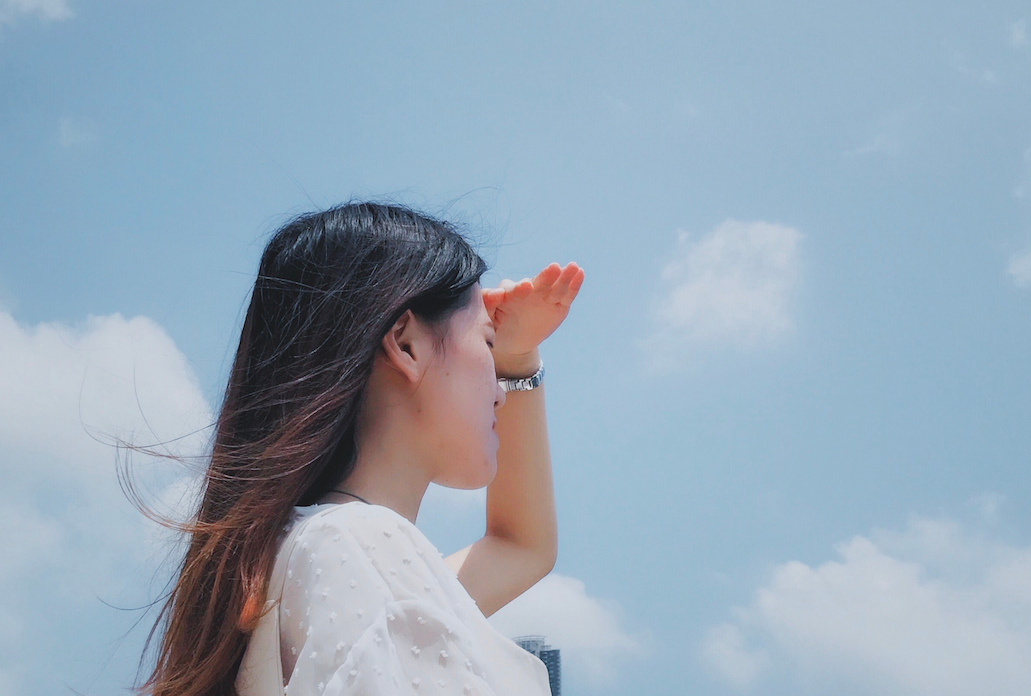 And we mean EVERYWHERE.
Flying Lotus has often talked about breaking away from self-imposed limitations many beat-makers have for sample-sourcing. It doesn't need to be exclusively ultra-rare vinyl finds – you can mine any sound resource imaginable for great samples. NASA and the BBC have both recently made huge swathes of field recordings available for free download… from indigenous tribes singing to lunar landing radio transmissions, there are some amazing sounds to discover.
Likewise, TV shows, radio broadcasts, your Auntie's old record collection… anything that makes sound is a legitimate sample source*.
There are also some incredible free sound effect libraries that can be mined for seriously cool samples. The only thing that matters is: Does it sound dope?
*bitrate dependent! See #6!
Digger please.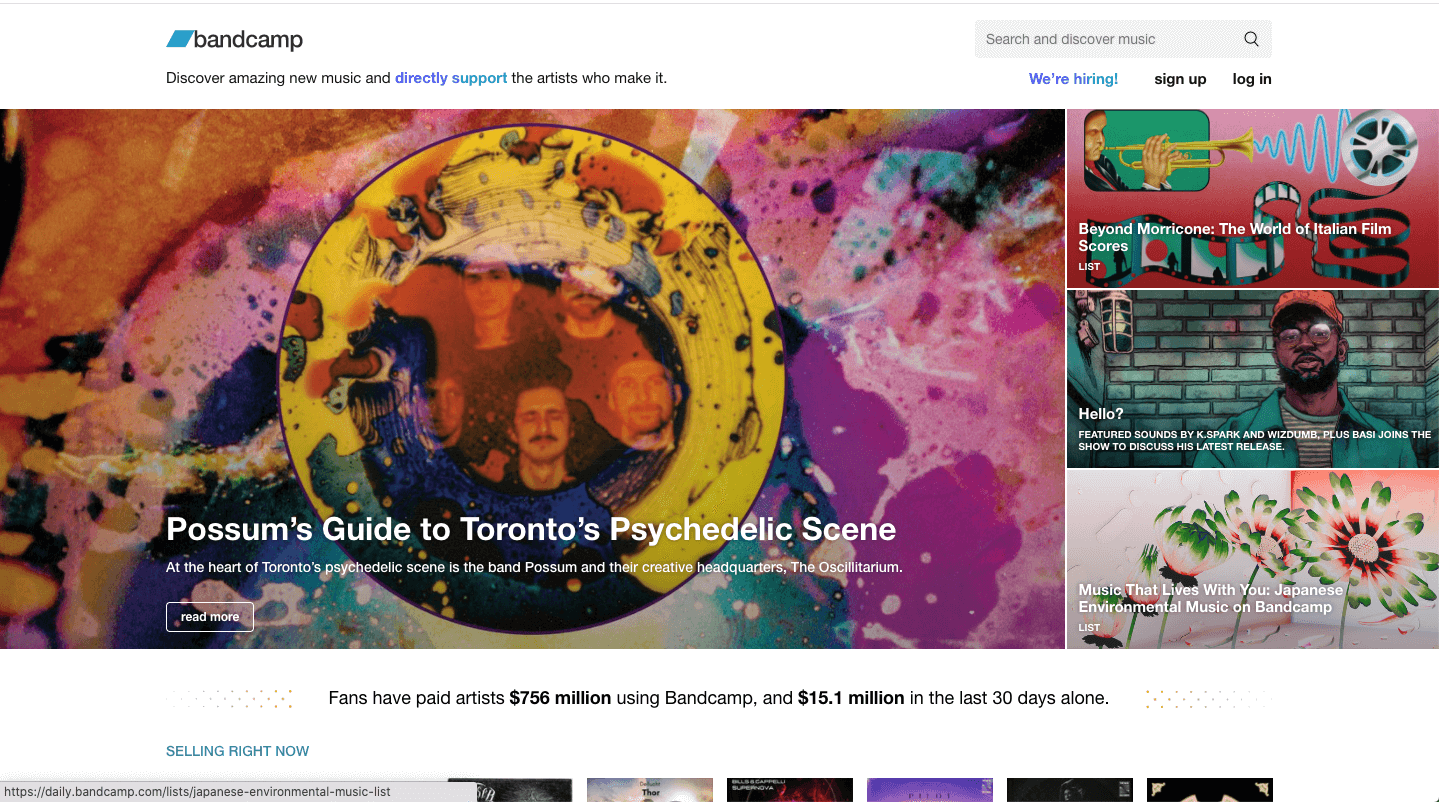 It's the same with finding great new music for DJ sets. Of course, you definitely need to be paying attention to the charts in your favorite genres on Beatport, Spotify and the other major retailers/platforms. But, remember that everyone is looking there. Why not look up a less popular or more niche/specialist retailer, such as Boomkat or Bleep.
Then of course, there's the incredibly diverse Bandcamp, where independent labels and musicians often prefer to sell their wares. With regular expert curations and spotlights, it's super easy to discover incredible new music in every genre imaginable.
This article goes on to identify loads more awesome places to find music that will make your DJ sets truly mind-blowing. Read on!
2. Visit flea-markets and thrift stores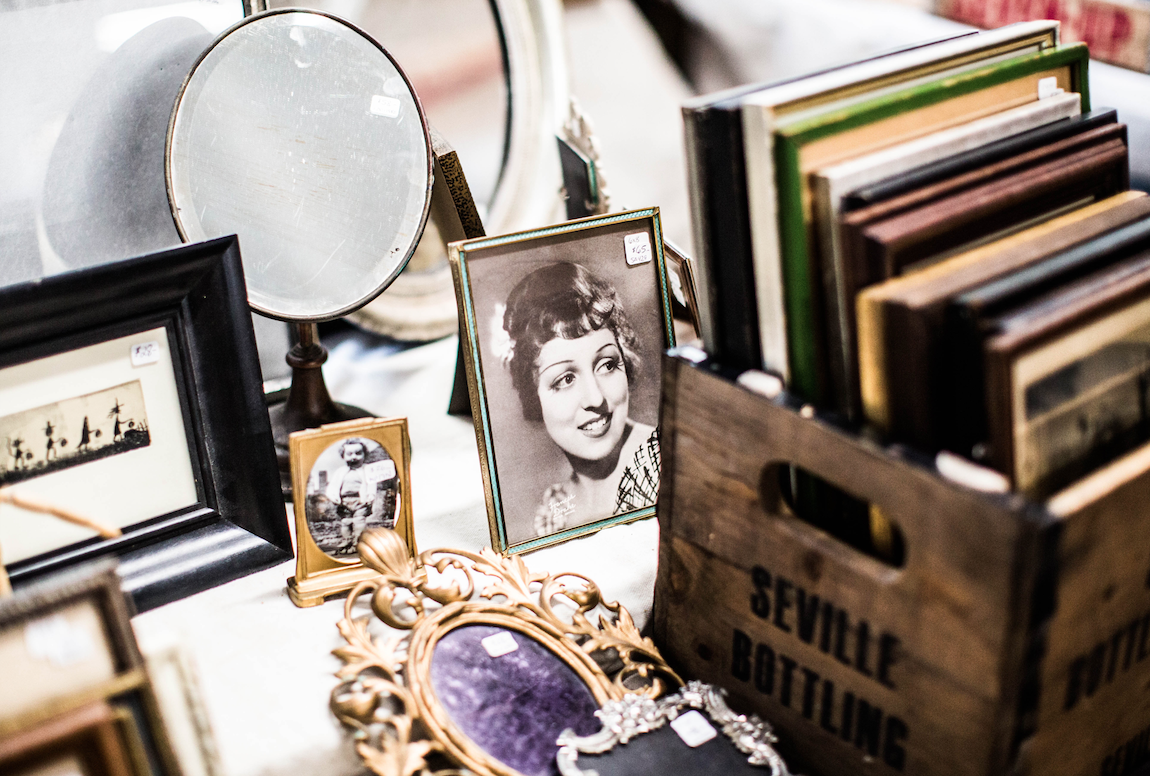 One person's trash is another's treasure. You'd be amazed at what cool records, CDs and even tapes get sold off for pennies at thrift stores and swap meets. There's a reason that top producers and record collectors get up at 6am to trawl flea-markets miles from home!
In recent years, vinyl has enjoyed a huge resurgence, and sites like Discogs.com have boosted many prices of older records, and given stallholders the means to properly value their wares. That's good for them, but does mean there aren't so many steals to be found.
However, the same can't be said for CDs, so don't overlook the CD section. Spotting gold in 2nd hand markets can be an art in its own right, and sometimes you just have to take a chance.
And don't focus on genre, it really doesn't matter. There are amazing samples to be found in Heavy Metal, Country and Western, Folk and all kinds of musical styles that may be a million miles away from the genre you want to create.
3. Get familiar with your local record stores.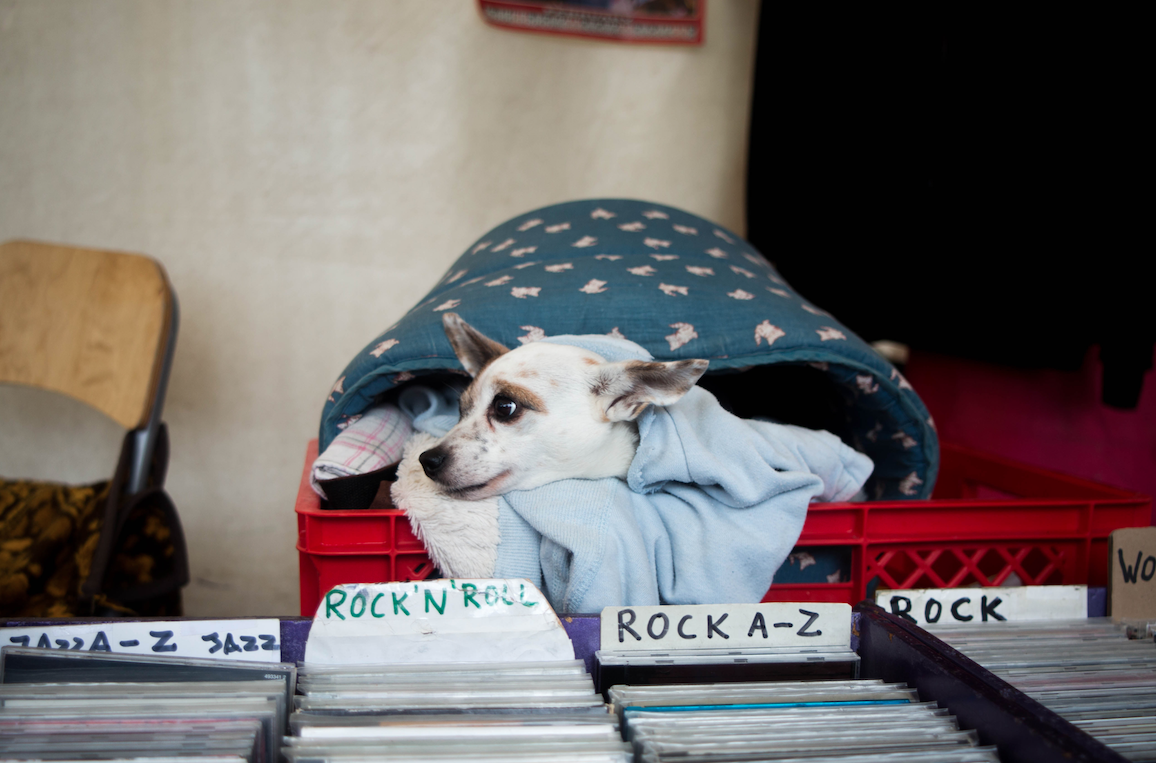 Chances are, your local record store is staffed by people with an insatiable passion for new music, and a wealth of knowledge. this is a resource. Talk to them, let them know what you're into and see if they have any recommendations. Even if you prefer digital DJing and may think you have no need for physical media, chewing the fat in record stores can lead to some mind-blowing new discoveries. It may just help you stand out, and ensure that DJing is always as much of a thrill for you as the audience.
And of course, online retailers.
A virtual trip to DJ download stores like Juno Download, Traxsource and Beatport is also highly advisable. You can access DJ charts and see what your favorite DJs are playing. Or, check out the bestsellers in your genre and find the latest dancefloor fillers.
4. Discogs/Craigslist/Marketplace digging.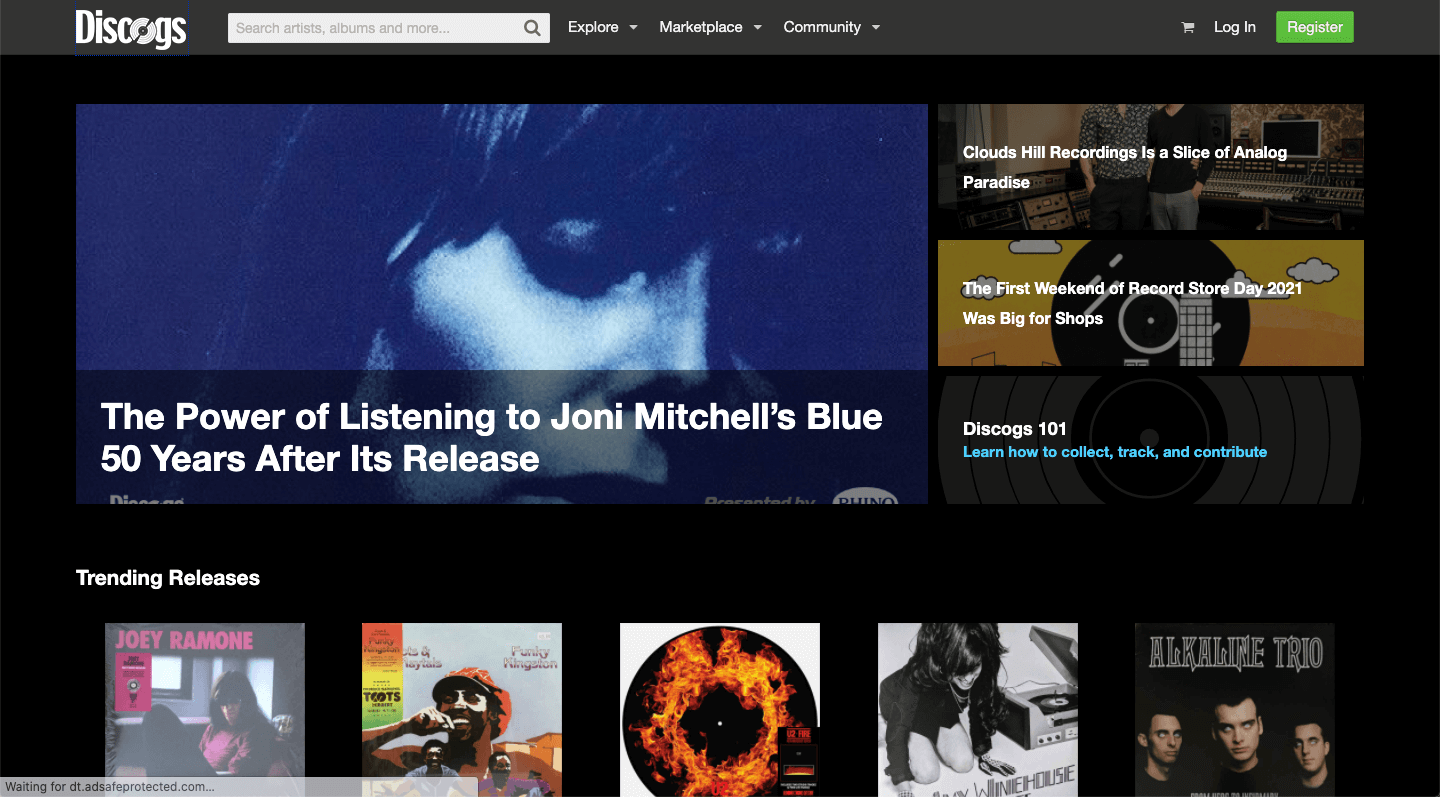 Vinyl enthusiasts should know all about Discogs. It's the industry-standard platform for selling vinyl online, and a place where every record imaginable can be found. So whether you are searching for a particular sound, or want to get lost in the back catalog of a particular artist, Discogs is the place to look.
Other online marketplaces such as Craigslist, Marketplace or whatever is most popular in your locale are also worth keeping an eye on.
5. Organize your library by key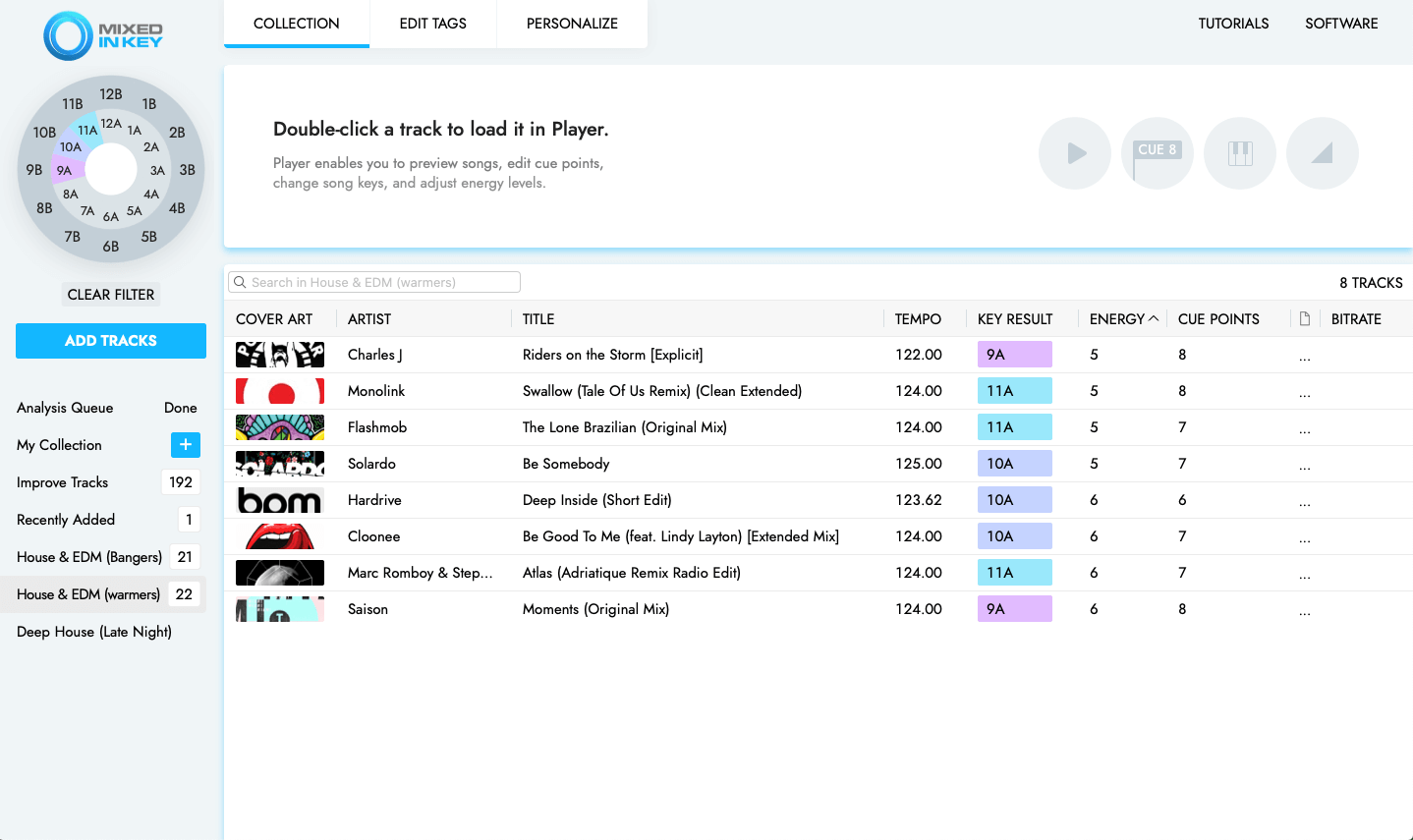 One of the most important aspects of digging isn't just about collecting audio, it's about what you do with it. Or, more accurately, how you store it.
It can be tempting to leave samples and tracks on endless piles of CDs, memory cards, hard drives or records. Take some time as soon as you've sourced a sample or track to archive it properly. This will help you not to forget about it by reinforcing your relationship with it. It's also just good practice.
Even better practice is to analyze these samples with Mixed In Key 10, establish the root key of each one, and file them into ready made playlists by key. You can choose whether to use the DJ-friendly Camelot Wheel method, or regular Flats or Sharps.
6. Audio fidelity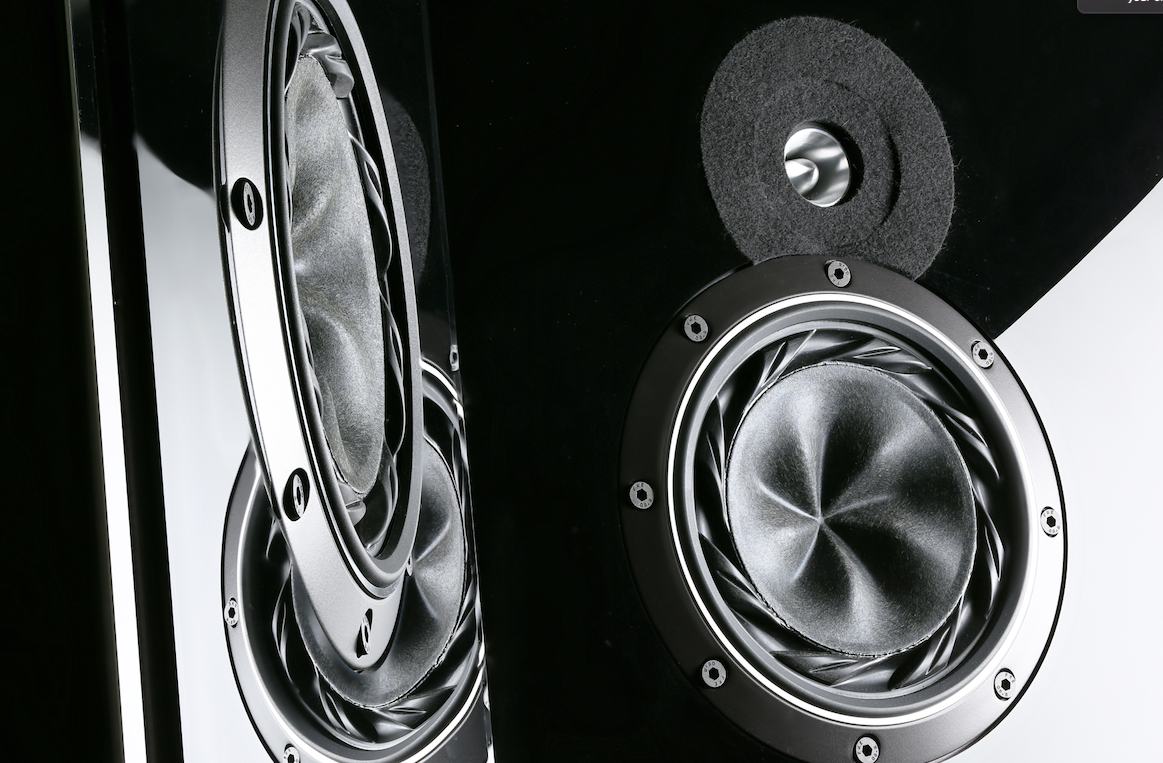 Understanding bitrate
Digital files are like sandpits – the more sand in the pit, the more accurately the file recreates the original recording. A lossless audio file type, such as AIF, WAV, FLAC or ALAC, will be as close to the original recording as the human ear can perceive. As a result, they make ideal candidates for samples. Any hardware sampler worth its salt records to lossless audio files.
These files are, metaphorically speaking, a full sandpit.
Digital files are often compressed to make them smaller, which means lower upload speeds, less CPU load for streaming and less required storage or hosting space. Generally, compressed audio files are in mp3 form, although iTunes uses m4a.
Back to the sandpit metaphor…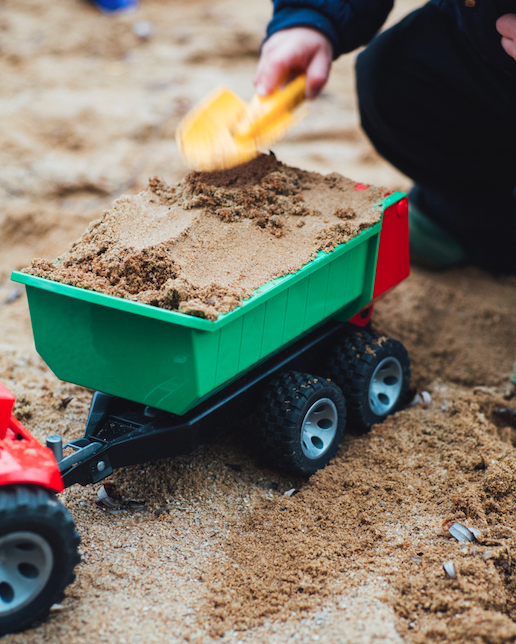 This compression removes data from the file, the same way you might remove sand from a sandpit to make it lighter. We describe the amount of data left in the file as bitrate – the number of kbps – kilobytes per second – the file can stream.
This bitrate is really important to understand. Digital audio sounds worse and worse the lower the bitrate.
Not worse in an analog way, where a little distortion can add character. Just worse in a 'why does this sound like it was recorded underwater?' kind of way. When the bitrate gets too low, the amount of sand in the pit decreases to the point where you can see the bottom. Gaps appear in the sound, you lose bass and mids first, and get a watery, unpleasant sound. It's just not cool!
Respect the bitrate
DJs generally don't go below 320kbps, as anything lower will probably sound weak. We suggest you also stick to 320kbps mp3 files as a minimum resolution for your samples.
This means ripping from streaming sites like Youtube or Soundcloud is generally not a good idea. The bitrate is so low already (around 96kbps) that it is guaranteed to sound low quality.
Sometimes spoken word, sound effects or acapella audio sounds passable, just about, but music is almost always too poor quality to use as a sample.
That said, if the sampled audio is only going to be used on Youtube or Soundcloud once it's in the finished project, it's probably not going to be that noticeable. This may be why people make Youtube mashups that sound pretty good. Just don't expect to play them on the radio or in a club and achieve the same results.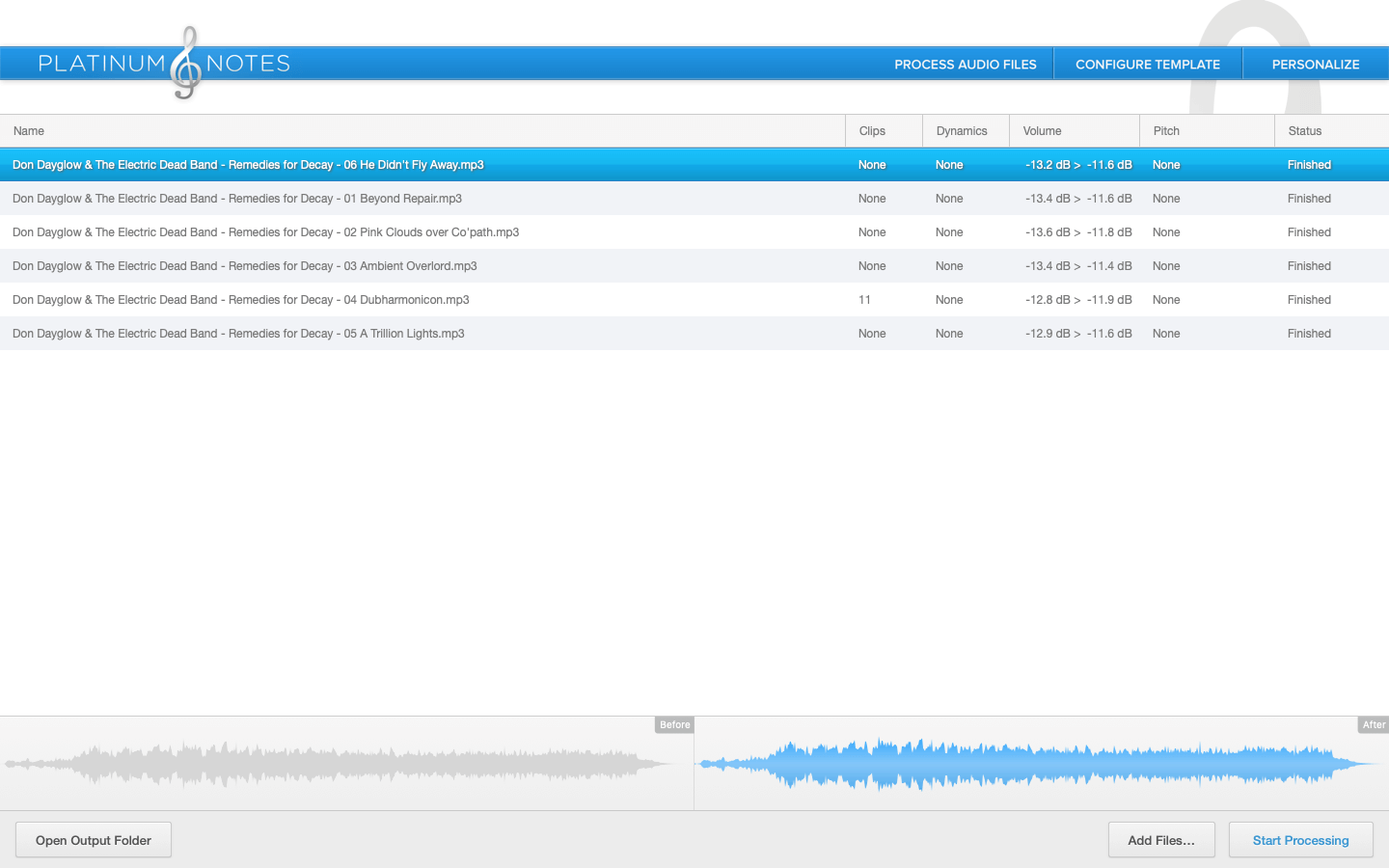 Our Platinum Notes software is designed to maximise the fidelity of your audio, so try using it on your music to bring out the best ii them. It will also level your audio files so the entire collection registers at the same loudness. That means less gain-knob tweaking and more confidence in the output volume of all your tracks. It's perfect for DJs with audio files from multiple sources.
Vinyl survival
Analog audio, such as vinyl or cassette, doesn't fill up in the same way – it can degrade in a physical sense, which impacts how faithfully the audio plays back, but it is essentially still a 'full' sound.
So, analog audio which is in a low-quality form – such as a warped tape or scratched record – can sound muddy, boomy or hissy. This can make it difficult to use as a sample, or, in some magic cases, it can actually lend a new, interesting characteristic to the sound.
However, assuming you want to capture vinyl audio as well as you can (you can always process it later to dirty it up), it's advisable to invest in quality needles for recording.
The vinyl countdown
In addition to basics like cleaning each record before sampling, it's useful to understand vinyl quality.
Vinyl merchants use a simple code to describe the general quality of the record in question and its sleeve.
Vinyl grading according to Discogs
Grading
Code
Meaning
M
Mint
Absolutely perfect in every way. Certainly never been played, possibly even still sealed.
NM/NM-
Near Mint
A nearly perfect record. A NM- record has more than likely never been played, and the vinyl will play perfectly, with no imperfections during playback.
VG+
Very Good + /Excellent
Generally worth 50% of the Near Mint value. A Very Good Plus record will show some signs that it was played and otherwise handled by a previous owner who took good care of it. Defects should be more of a cosmetic nature, not affecting the actual playback as a whole.
VG
Very Good
Generally worth 25% of Near Mint value. Many of the defects found in a VG+ record will be more pronounced in a VG disc. Surface noise will be evident upon playing, especially in soft passages and during a song's intro and fade, but will not overpower the music otherwise. Groove wear will start to be noticeable, as with light scratches (deep enough to feel with a fingernail) that will affect the sound.
G
Good
Generally worth 10-15% of the Near Mint value. A record in Good or Good Plus condition can be played through without skipping. But it will have significant surface noise, scratches, and visible groove wear.
P / F
Poor / Fair
Generally worth 0-5% of the Near Mint price. The record is cracked, badly warped, and won't play through without skipping or repeating.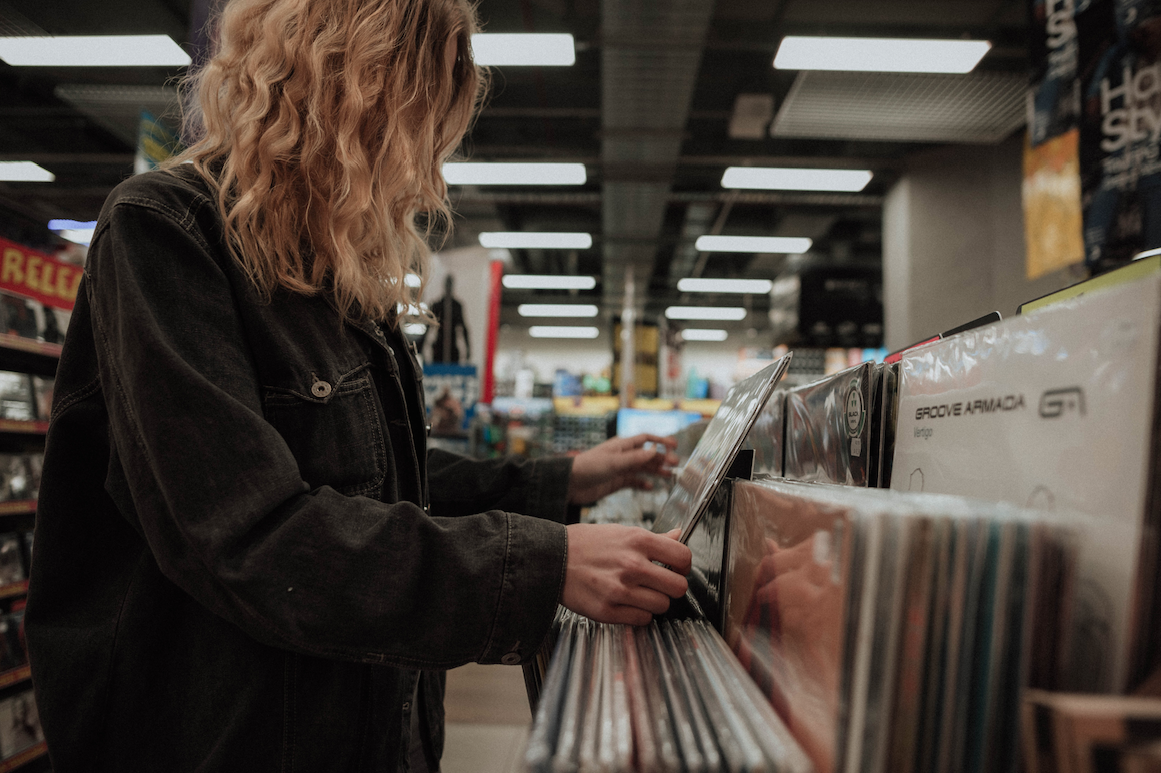 Generally speaking it's best to try and work with records that are VG+ and above, as they should sound crisper and clearer. And use Platinum Notes to enhance the audio fidelity of vinyl rips. It will bring out the maximum possible quality from your recordings.
Recording
You don't need an expensive DAW for basic sample capture from vinyl – freeware like Audacity can do the job perfectly well. Also, most hardware samplers can capture audio from a DJ mixer in high quality form. The deciding factors for whether a sample is usable from vinyl are generally needle quality and vinyl quality.
7. Wham, bam, thank you Shazam!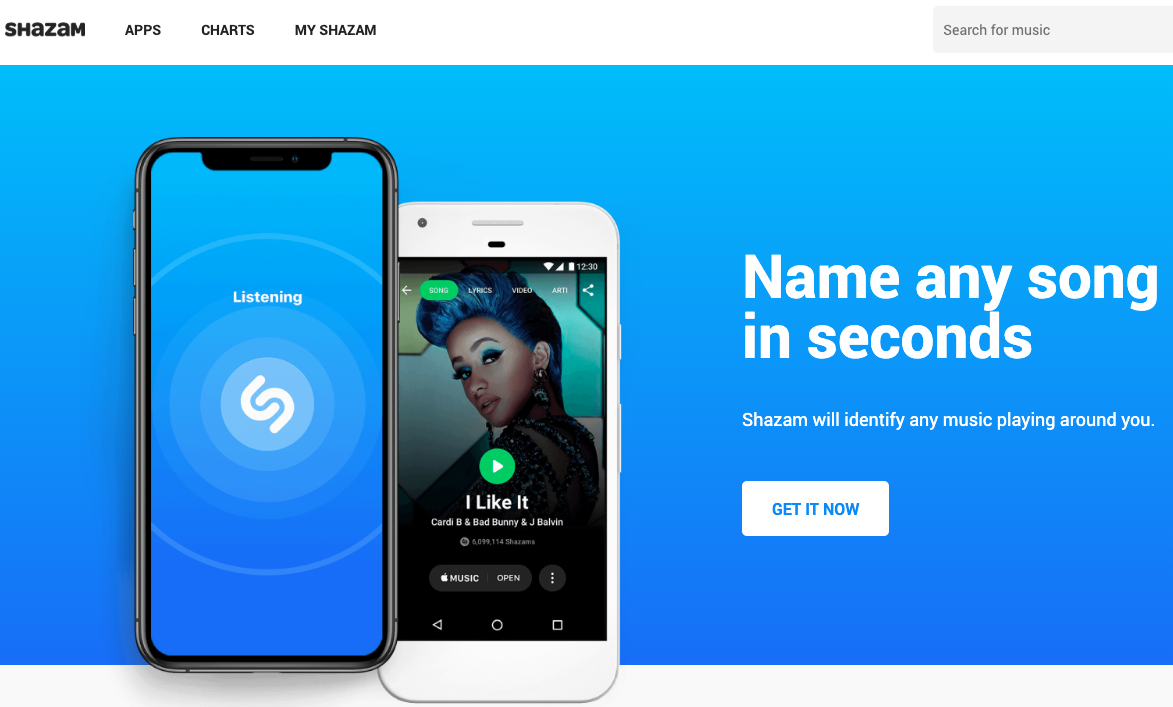 With the Shazam app,
you can instantly get the name and often the buy link for most songs, just by 'Shazamming'. This is the stuff dreams were made of a few years ago, so don't underestimate its potential!
8. Get a field recorder (or your phone!)
Great audio hasn't all been locked away in digital files or vinyl records – The great outdoors is teeming with it!
Whether you're on a trip into nature, bustling through the city or lazing on the beach, there are cool sounds happening around us all the time. Inexpensive field recorders such as the GoPro or Zoom H6 can capture these sounds in incredible detail and high-fidelity. Want to make your production stand out? Try using sounds you can almost guarantee nobody else will have used before!
If you don't have the budget for a dedicated field recorder, a great option is your phone. These days, they come with pretty high quality microphones and Voice Record apps (this varies by make and model, naturally). What's even better – you've probably got it to hand in almost any situation. Instant sample capture!
9. Discover the inspirational digging that informs your favorite producers and DJs.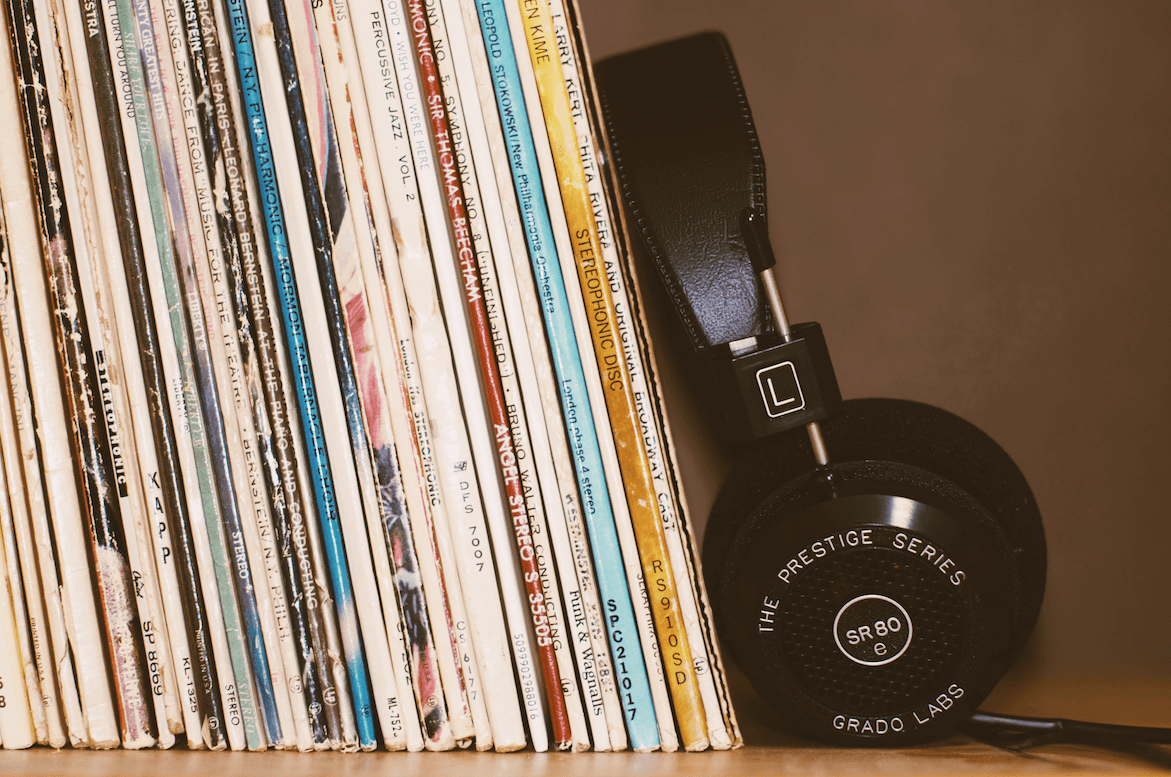 From Madlib to Flying Lotus, DJ Shadow to the late J Dilla, there are enough masters of the art out there to teach you everything you could want to know about sample sourcing.
Listen to their work. Dissect it. Understand it. Figure out what samples they used, how they processed them, and where they might have found the samples in the first place.
It's not as hard as it sounds, thanks to WhoSampled.com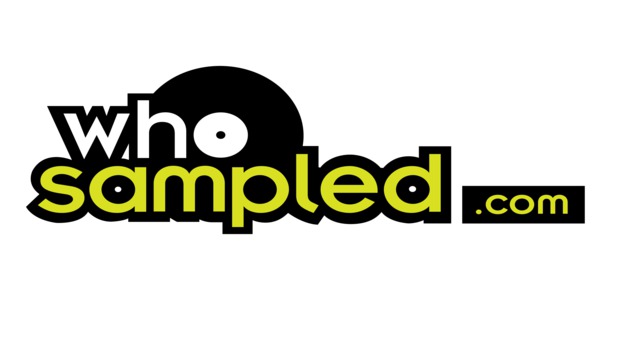 It has an enormous repository of songs from classics to brand new tracks, and details every sample used in its creation, including audio links!
It's a fantastic way to reverse-engineer sample-based music and get inspiration for your own work.
10.
Dig smarter with Mixed In Key
Get real-time notation and key data in your DAW with Mixed In key Studio Edition, and access the greatest key detection algorithm in history with Mixed In key 10.
About the author: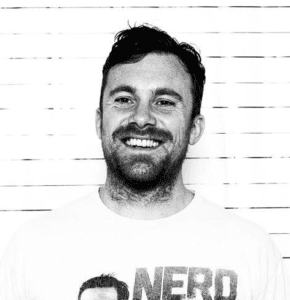 Adam Hignell is a music producer, mastering engineer, DJ and label-owner based in Brighton, UK. When not providing content and tech support for Mixed In Key, he produces music under the alias Don Dayglow, provides professional mastering and mixing services, and runs the independent Disco/House label Particle Zoo.