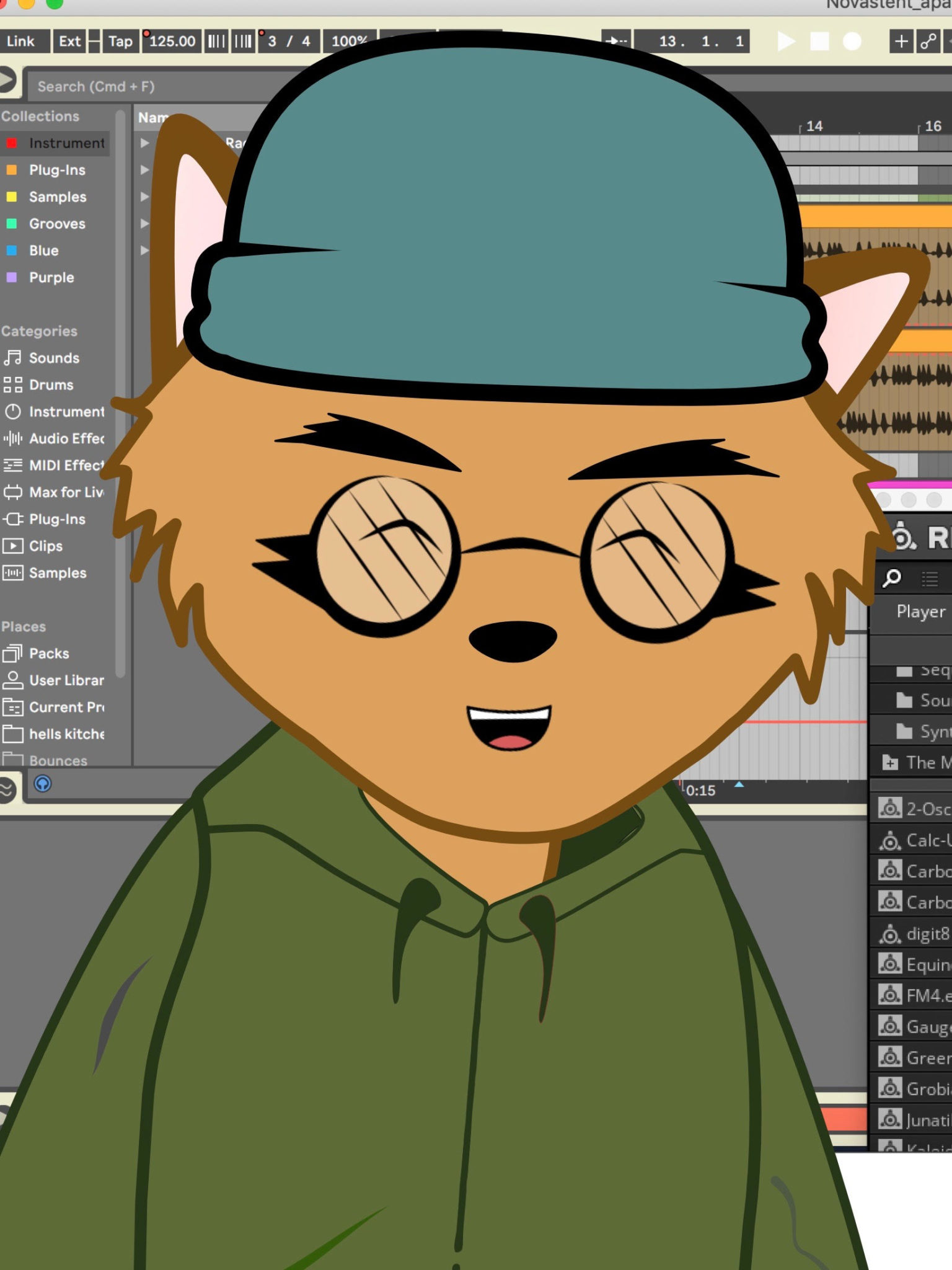 Please tell us about yourself and where you're from. How did you become a producer?
I was born and raised in São Paulo, Brazil. Now I live in The Netherlands. One day when I was a kid I decided to sit down at my dad's Yamaha DX-7 synthesizer. After some time I discovered I was quite good at music and that I liked to make sounds and combine them. Making a longer story short, one thing led to another and BANG! A producer was created.
This track is crazy. What was your approach to making it?
Thank you. I will consider "crazy" as a great compliment. I must say that experimentation is key for all music I write – but I also think that is true for every creative work in the world. I am never absolutely sure whether an idea that I have is going to work musically or not. So there is a lot of uncertainty involved, for sure. Of course I have quality standards I want to meet, so I will constantly revise my ideas, whenever I feel the need, in order reach those standards that I have set for myself. I would say that my approach in writing 'A Beet with Extra Cheese' was natural. I did what I usually do: Sit down, think, try, think more, change, review, etc.
What combination of genres are used in this track?
I didn't think of any obvious combination of genres. I try to develop my music aesthetics independently from specific genres. However I do draw influences (consciously and probably subconsciously) from my personal tastes and background as a musician. So I would say that all my favorite genres played a role in shaping the sound of this song, namely: contemporary classical music, pop, jazz, samba, techno and experimental electronic music.
If someone was learning how to make glitchy music, what would be a good place for them to start? How does someone learn how to produce this?
I didn't think of this song as being "glitchy" music. Maybe I ended up giving it 'glitchy-like' strokes or touches even though that wasn't my intention. I think the most effective way to learn how to do a specific 'style' of music is to listen to that style a lot and copy it until you grok it. Personally when I want to learn something new in music I use music theory. So I try to analyze what I hear in terms of structure, pitch-class, rhythm, etc. I break things down into parts to better understand each one of them separately and then together. I think that's a good strategy for some people. Mistakes are, of course, part of the process, and sometimes they can be even more interesting than what you were going for in the beginning.
What are your favorite tools and sounds to use in your productions?
I am afraid to give you a boring answer to this question. My favorite and most essential tool is the automation of simple parameters over time. Eq, filters, panning, pitch shift, etc. I usually compose the tracks in Ableton Live and mix them later in Logic Pro. I do love sparkly/light sounds with a pronounced attack and short decay – I do lots of my percussion like this with sounds I synthesize myself or samples. I also love simple synth sounds – I usually do these with the Wavetable Synth in Ableton. Basically if you open a project of mine in Ableton, you will see a lot of Eq, Auto Pan, Wavetable synth – and if you open the mixing file in Logic, you will see a lot of iZotope stuff (like Neutron and Ozone). That's pretty much it.
Please tell us about the vocals on this track – who's singing, and how did you manipulate the sound?
The vocal line is the most important part of this song. It is performed by my friend, soprano Gita Rebeka. She is a very talented Latvian opera singer. However the approach for "A Beet with Extra Cheese" is absolutely opposite from that of opera. Fortunately Gita is comfortable with trying out different styles of singing, and her voice is beautiful in several of these styles. I don't like "real-word" lyrics all that much (I don't usually remember the lyrics from songs). I do, however, love how language sounds. So I've created these gibberish (conlang) lyrics focusing on vocal sounds/vocalizations I like. For most of the song, there are almost no extra sound effects to it. In some bits I used pitch shift and ring modulation as background vocal sounds.
Who are your biggest heroes in music production, and how do they inspire you?
I don't think I have any actual hero in production. Maybe Sophie Xeon is my favorite producer. She is awesome, and I have a lot to learn from her music. I do have other favorite composers, and I've been lucky enough to study music with two of them: Åke Parmerud and Alexandre Lunsqui. And a number of my heroes are not musicians. I love Richard Feynman and Albert Einstein, for example. Science teaches us to question our assumptions and be bold with our minds. This is truly inspiring for me as a creator.
Will you continue making tracks like this one – is this a style that's true to your artistic vision, or a happy surprise that you made it? We'd love to know what you think about this track
For sure! This track was the result of time spent developing a unique musical style. 'A Beet with Extra Cheese' is only the overture track of my first album. The album is going to be called something along the lines of "My Musical Sketchbook". It will be a collection of a lot of my "crazy" musical ideas. The second track is already done and it is called "Spacetime Dance". Mr. Einstein's theory was the main inspiration for this one. Just for the sake of curiosity: in this new song – "Spacetime Dance"- every note has a mass (poetically speaking in the context of the song), and therefore modifies time; and the constant changes of metronome values bend the tuning of the song (that goes from F to F half flat to E). I would love to share the album with you guys when it is done (maybe sometime in 2021).
Who would you love to collaborate with in the future?
I would really love to collaborate with professional animators to create cartoon-like music videos for my tracks. I currently don't have the budget – a polite way to say that I am short on money – to pay anyone to make an animation video. Maybe in the future something like this would be possible.
What would be a dream goal for you as a musician?
Maybe one dream is to be known more widely among the music community. That would be super exciting especially as regards the additional potential for exchanges and collaborations! I would also love to get invitations to do a gigs/lectures around the world. Traveling for free is great! Hotel breakfasts included are also a delight!
Thank you for the interview, and Congratulations for winning the contest!