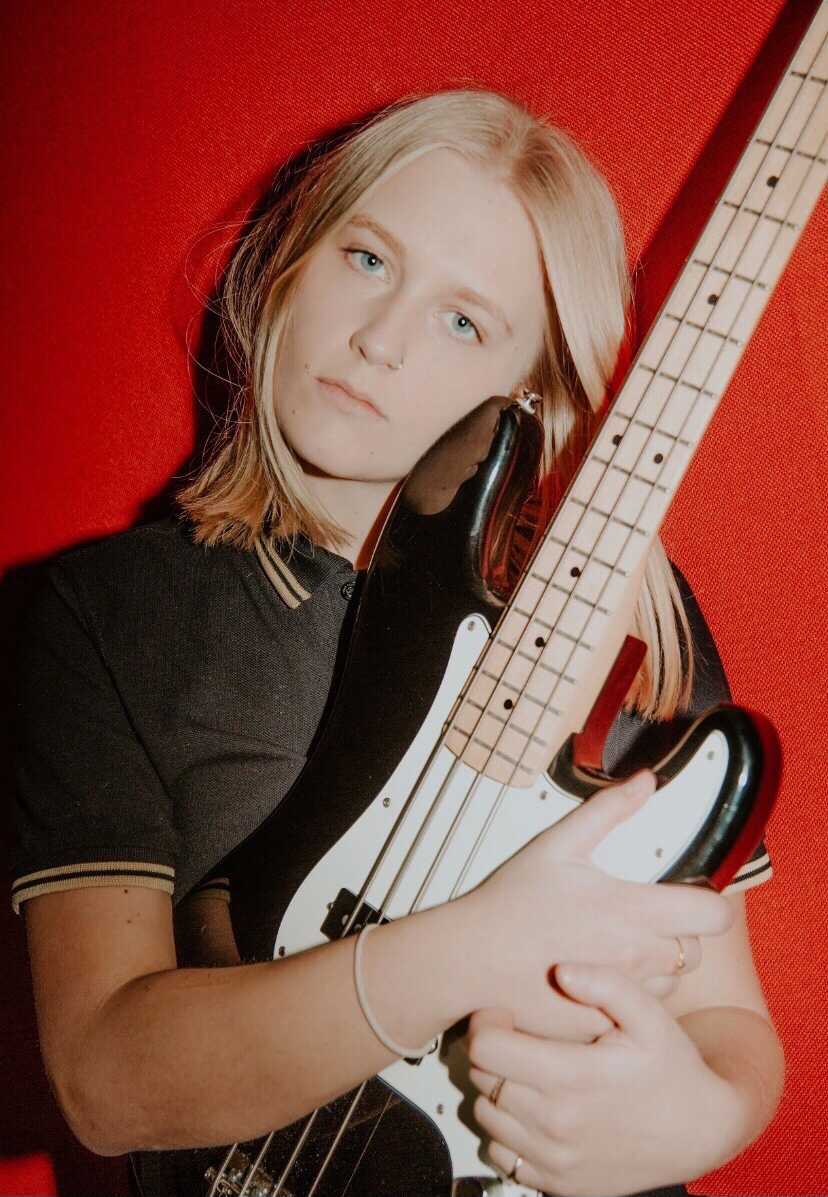 Please tell us about yourself and where you're from. How did you become a producer?
Hello! Firstly thank you for voting for me, I'm very excited to be a winner of the Music Innovation 2020 contest! I am Alice Haine, 22, born and raised in London. I go under the name Naughty Alice for all things music related. I have been making songs since I was 7 or 8 but properly producing for the last couple of years. I have been a freelance producer for just over a year now.
You made a track that's incredibly fresh and original. Can you tell me the story of how it came about? Who are your collaborators?
Thank you! At the time of writing 'Reborn A Queen' I was really into synth based pop music, the main example being Christine + The Queens. I love her vibe, she incorporates catchy melodies while maintaining an 80s synth feel. Her songs dance but you can also listen to them in a relaxed manner. I started writing the song with synths as my main focus and it really just developed from there. There was a point where I more or less had the song finished and ready to send to a vocalist. I had a very particular vocal in mind, my influence for this was Belgium singer Angèle.
I'd seen and been inspired by a video on Instagram of a singer named Flore, her voice was really unique and I knew straight away that I wanted her to feature on one of my songs. Her voice was just perfect for this track, we both agreed that Angèle was the perfect influence. My good friend and incredible musician Max Verclas also featured on 'Reborn A Queen' with his trumpet solo, he has since featured on more of my tracks, keep an ear out for him!
What combination of genres are used in this track?
Nothing too crazy!! Genres cross over so much now, the track is definitely 'within pop' but the genre is huge so that can mean anything. I would describe it as 2020 pop however I purposefully didn't aim for the commercial side of things.
Please tell us about your creative process for the song: what did you do when you arrived in the studio?
It wasn't so much as arriving at the studio and recording everything in a day. It was written over a couple of weeks from my studio at home. The process started with my trusty Minilogue Synth where I wrote the chords, some melodies and weird and wonderful ambient sounds in the back. Once I had the base of the song it was time to think how it would move rhythmically.
I had the choice to make more of a dance song or take a different route, I guess looking back I went for something in between. The rhythm section is my favourite bit of writing, my first instrument was drums so it has a special place in my heart and writing bass lines is a real pleasure of mine. Once the song got to a certain level I sent it over to Flore to write the top line and it went from there!
What are your favorite tools and sounds to use in your productions?
As I mentioned before I love my Korg Minilogue Synth, there are some truly beautiful sounds. It is an absolute must when I am writing pop!! I also love Arturia, their plugins are second to none, when writing piano parts they are definitely my first choice. In terms of physical instruments, my choice of brand is Fender. I have a Fender Jazzmaster guitar and a Fender Jazz Bass, both beautiful instruments. I think I will be Fender for life, a loyal customer for sure. Instruments aside, I love Soundtoys, I find myself using their plug-ins on almost all of my tracks.
The vocal has an amazing tone – did you have a vocal chain made ahead of time, or made it on the spot? How do you record such gorgeous vocals?
The wonderful Flore who featured as the vocalist on 'Reborn A Queen' actually recorded the vocals at her place in Belgium. It is a rarity to be sent vocals and not record them myself but of course she was in another country and more than anything she knew what she was doing; I trusted her! As expected the vocals came back and I was really happy with them.
Of course they wouldn't be sounding so good if it wasn't for Mixing Engineer Miguel Leon. He mixes all my work and I couldn't be happier, a true genius at what he does. As you can hear my music sounds top level which is really down to him. I trust him and know I won't be disappointed.
Who are your biggest heroes in music production, and how do they inspire you?
I have a couple but I would say Guy Lawrence (half of Disclosure) is definitely up there. He has a weekly video on Youtube Channel 'Musical Streams' where he breaks down Disclosure songs, it's very informative and has taught me a lot. I like their music but it's more their techniques and ideas that inspire me.
My next single is coming out on 20th November, this was really inspired by the production techniques of Mark Ronson and his latest album 'Late Night Feelings'. His music hasn't always been a big inspiration to me but I really listened in depth to his recent releases and it inspired me to take another direction.
I think my latest (3rd) single definitely pushed me out of my comfort zone the most. It's a strange feeling at the time being slightly out of control but afterwards you feel like you have accomplished something big.. and different.
Will you continue making tracks like this one – is this a style that's true to your artistic vision, or a happy surprise that you made it? We'd love to know what you think about this track
I feel, so far, that each of my singles are different from each other. They're not totally dissimilar to each other but each song has it's own unique sound. My first single 'The One' featuring Lucy Park was definitely more R&B and at that time I was really into UK R&B and Urban Jazz; generally music that was slower and more relaxed. That hasn't totally changed but 'Reborn A Queen' is more upbeat and takes influences from the 80s. My next single 'All Play No Teams' featuring singer sassy again has another element that makes it different. Somehow in the end they do all relate with each other, the core of the songs are what makes them me.
Who do you wish to collaborate with in the future?
If I was to dream big I would love to collaborate with Angèle, she has a uniqueness to her that hasn't seemed to blow up in England yet. I would love that scene to come over here, fingers crossed my song with Flore could be the start of that trend!
Another dream of mine would be to work with Little Simz. I have been a fan of hers for years, ever since she released her album 'Stillness In Wonderland', she's a lyrical genius that honestly blows me away. If I could ever work with her I would be the happiest producer! If you know of Joy Crookes you'll know she is building up her reputation very nicely, especially in the UK. She is from South London, I started following her music when she first started out. She has come so far and I love her attitude to music, I really admire her; she has an incredible voice, definitely another artist on my list. My three examples show that there is a huge amount of female talent at the moment, it is definitely growing, let's hope the same can be said for producers soon!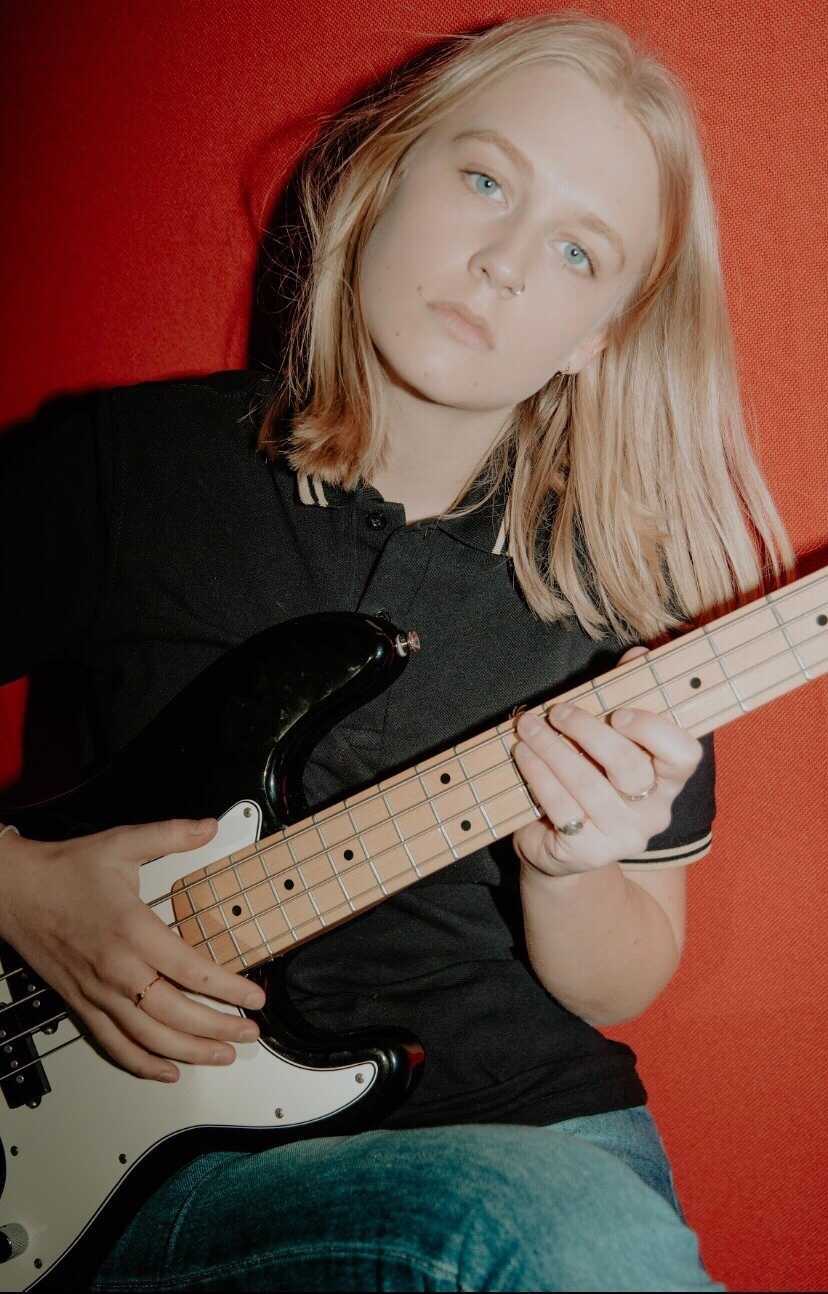 What would be a dream goal for you as a musician?
As an artist and a producer my dream goal is to continue to make music with incredible artists. Whether that's a feature on my own music or if I am producing for someone else. I meet such talented individuals every day, they all have so much to give to the music industry. I hope that this can continue and grow; this is just the beginning. Production is still well and truly a mans' world but with each year that passes we see more and more females getting into it, I truly hope this will continue. So, to relate to this I suppose another dream goal would be to work with more female producers in the future!!
Thank you for the interview, and Congratulations for winning the contest!