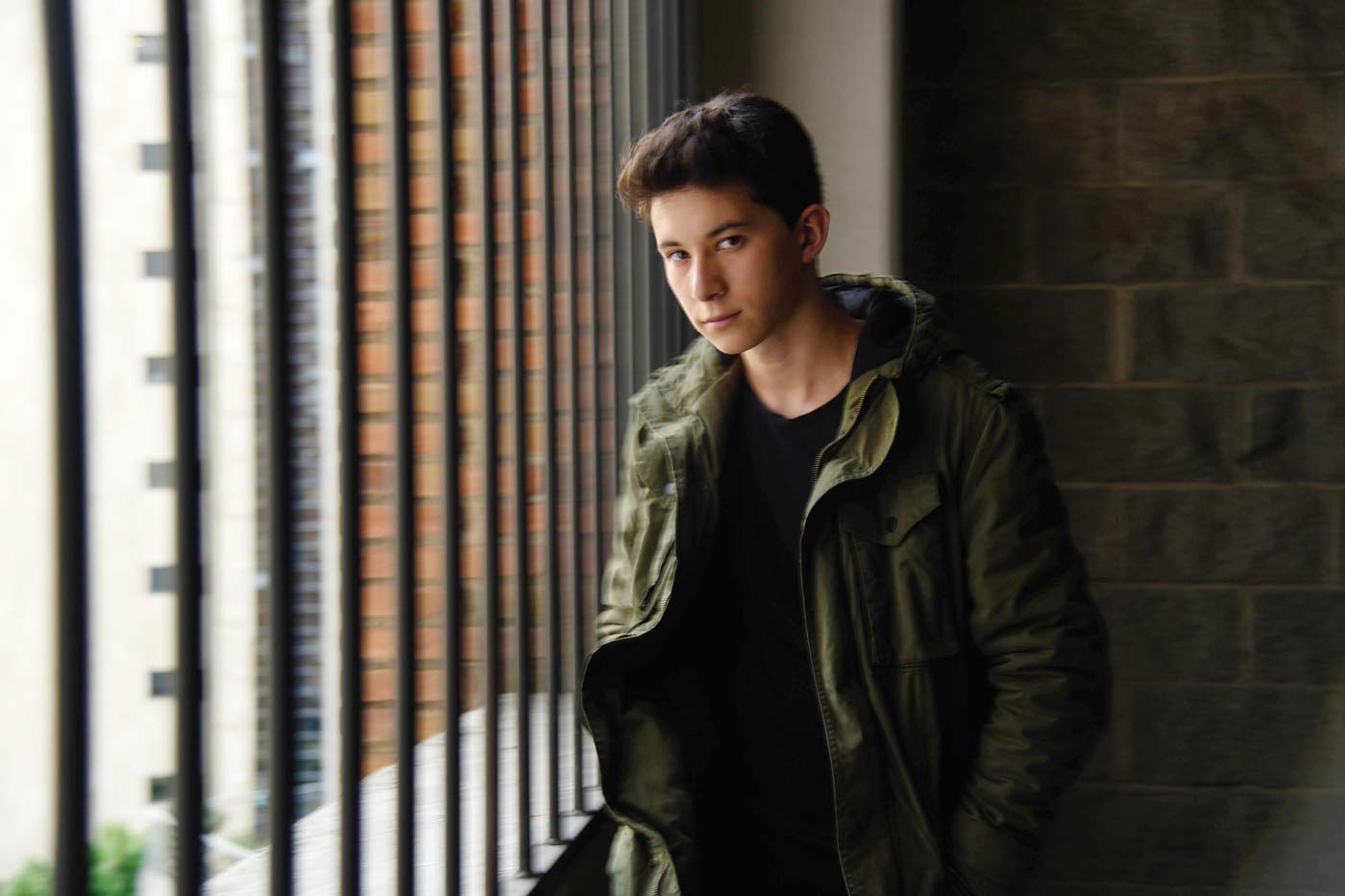 You won our contest with a beautiful and inspirational song. Can you tell us about your influences?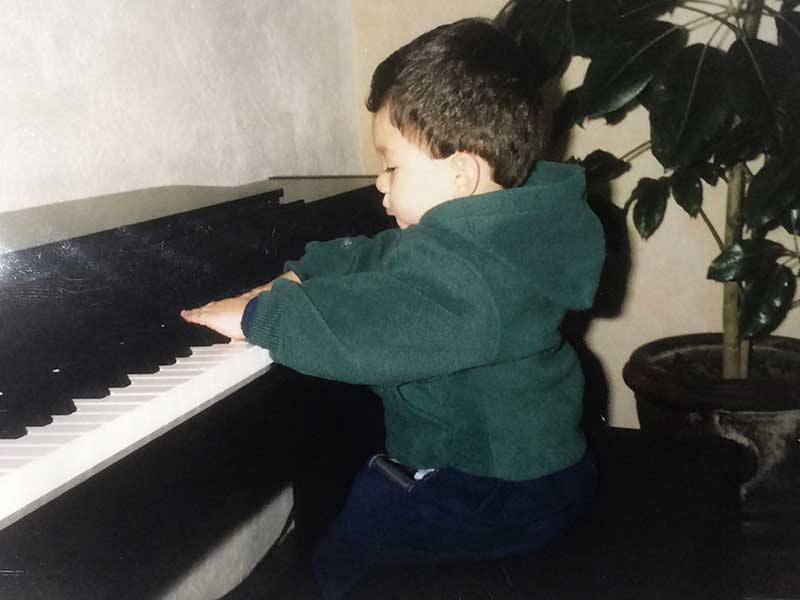 Thanks to my parents, since I was a kid I´ve had a big exposure to all kinds of music, musical instruments and genres. That included classical music. I believe that`s where my main inspiration comes from; art and variety. The more music you hear, the more influences you will acquire, both consciously and unconsciously.

Even though I´m focused in electronic music, I can say that my influences come from music that don´t tend to repeat to much. Songs with the power to tell stories. Just to mention some of them: Infected Mushroom, Hans Zimmer, Queen, Above & Beyond, Ferry Corsten, Muse, Armin Van Buuren, Zedd, Billy Joel, Avicii, Jean-Michel Jarre among others.
What genres did you combine in this track?
Every time I start a project I like to think that genres do not exist, that music is a blank canvas where stereotypes have not been established yet. In that way, I can always create something unique.
For LoveBlind I ended up creating an emotional Trap/Ballad with cinematic drums, piano, guitar, trance airy pads that fly around your head, a huge wall of sound-lead for the drop, and all this in a 3/4 waltz time signature. See what I mean? For me it´s always a surprise what the result is going to be, and I always enjoy it a lot.
You found a great singer to work with. How did your collaboration process start, and how did you work together?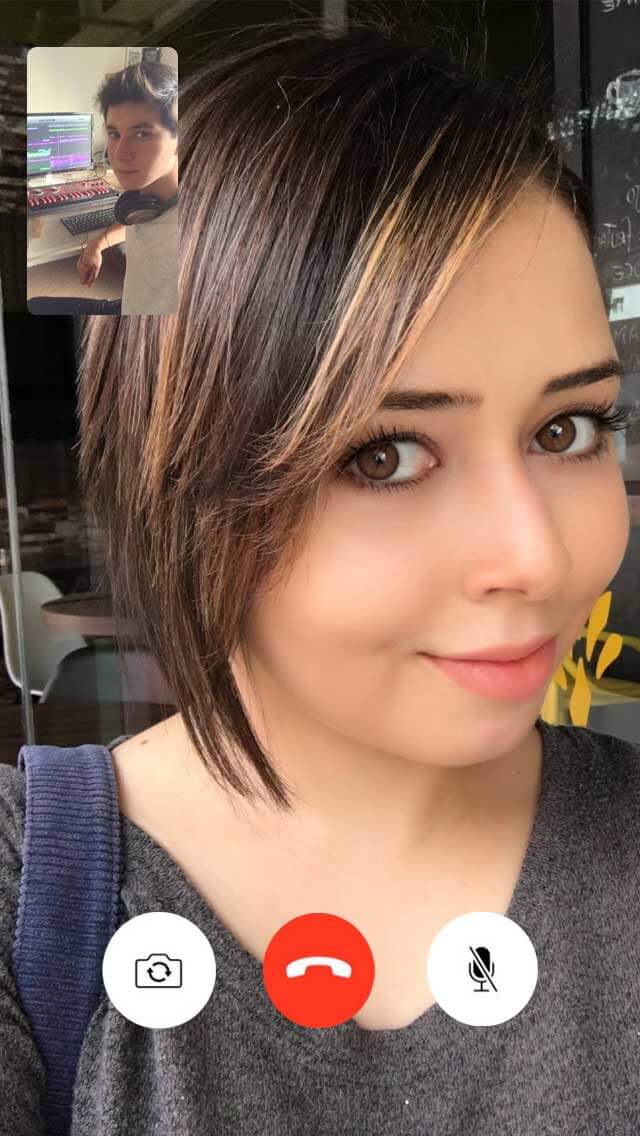 Paolla and I met on Instagram. I made her an offer to work in a song together, so she sent me 5 different lyrics including LoveBlind, and It´s really amazing how we had an opposite vision for the song. While she had in mind a slow and romantic ballad, I was visualizing more like an energetic and uplifting sound. It has never been easier to communicate thanks to the internet. The day she went to the studio in Brazil to record the vocals, I was there via FaceTime while having breakfast here in Mexico. And that´s how we kept communicating and came up with the song.
The lyrics talk about someone who is unbelieved about love, "cold inside". When Paolla wrote them, she wanted to make us wonder about what´s really important in life, and how do we waste our time avoiding and not loving someone who is good for us. That´s what the clock represents in the song, the time we waste.
So when we finally let that person, who make us grow as human beings, into our life, we realize that those butterflies in our stomach that we thought were dead, come back to life again. And that´s when you stop being LoveBlind. To learn from the pain and make the moment you're living right now worth it. That´s what it is all about.
Please tell us about your creative process for the song: how did you get it started?
It was a challenge making LoveBlind. The project ended up having more than 130 tracks. Paolla sent me the lyrics and the first thing I did was to figure out what chords and melody would fit them better in my piano. Then I started working right into the drop part. I remember I stacked 7 synth layers and a sub, panned them all differently and then processed them all together as a single element, and that´s the secret behind the main lead. I also started thinking what counterpoint melodies and sounds would blend better, and tried a lot of them!
That same day I recorded the guitar, piano, and almost all the melodies in the verses and chorus. Most of the time what I do is to loop a section of the song and record whatever comes to my mind with different instruments and just pick the best takes. Personally I´m not a big fan of quantization because I prefer to keep things the most humane as possible in a world ruled by technology.
Because there was not to much time to record, we were only able to get two takes of the vocal, so I put it through a vocoder to create more voices and at the end I even record myself singing eight times to make a choir effect. And with those few takes I made all the wrapped effects you can hear and the chopped-vocals melody.
I´ve got to say that this is the song that I'm most proud of. For the first time I was able to achieve a clear and powerful sound the way I wanted. I worked on the mix for three weeks and it help me develop an effective way of producing, so it will never take me that long again. This song marked a huge difference in my life as a musician.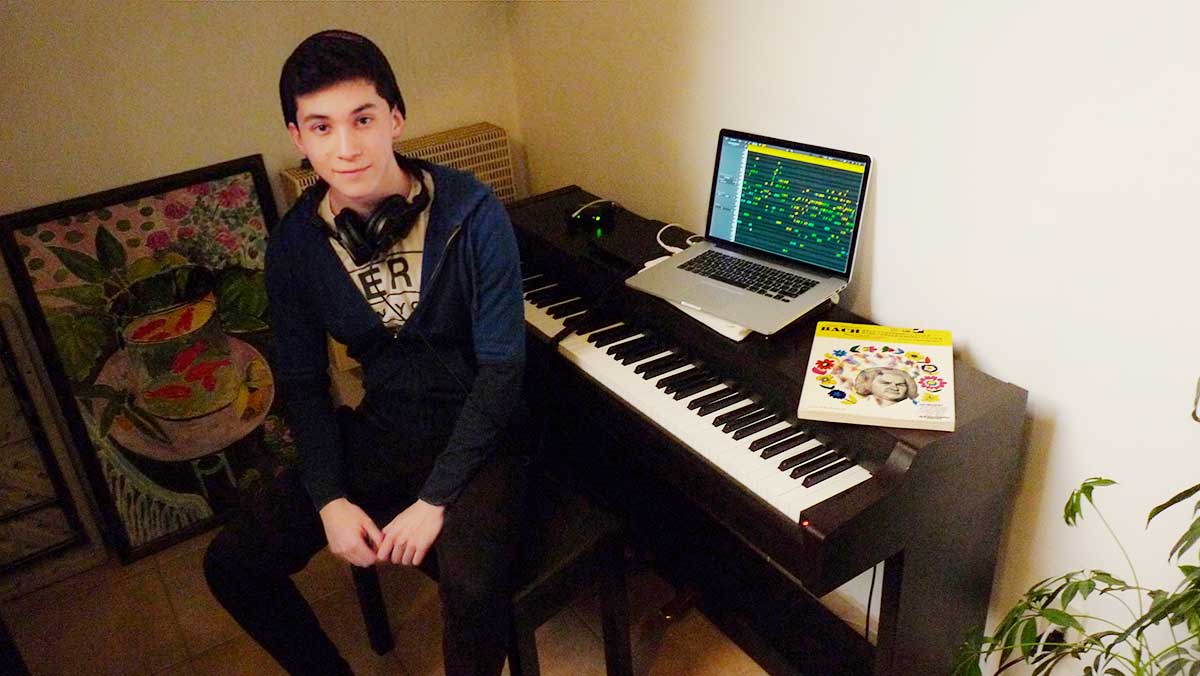 What are your favorite tools and sounds to use in your productions?
My piano, definitely. Before I start any song I play piano for hours, and that´s how I start creating the song in my head before I even turn on my computer. I also have a vocoder synth unit, where I get most of my sounds.
I have tried many DAWs but I have found that Logic fits my producing style the best, because of its amazing and huge sound library, and the simplicity when it comes to record and mix.
Do you have any tips to share with other producers?
Learn piano. I can´t tell how important it is to learn piano, it opens a world of infinite possibilities. I´m not telling that you should become a pianist, just try to play songs you like using just your ears. And over time you´ll develop amazing skills for composing music.
Don´t think that all the music has already been invented. I hear this a lot and I myself have struggled with this. But this thought has existed for more than 100 years. People who aren't afraid to experiment are the ones who define musical trends.
Frustration is a normal thing. It is what makes us grow as better musicians. So don´t quit if you can´t sound how you want. Keep working. You´ll get there over time.
Who are your biggest heroes in music production, and how do they inspire you?
Infected Mushroom. These guys are just amazing, genius on every aspect. I've never encountered another electronic band with more variety, signature sounds and musical richness. When I discovered them I thought I was hearing 5 different bands playing 5 different songs. Not to mention they surely know how to turn up the dance floor. Everyone should definitely check out their music.
Infected Mushroom had inspired me since day one. They were the reason I started making music at all. Every time I made a song it was me trying to sound like them, and the fact that I could´nt, helped develop my own sound. They also teach me one of the most valuable lessons in music: Repetition is overrated.
This song needs a music video. What vibe can you envision for it?
We see a dark story, that enlightens as the time passes and ends up really colorful as love should always be. Like a colorblind person starting to realize that colors exist. The stages of love are projected and emphasized through music passages.
Will you continue making tracks like this one – is this a style that's true to your artistic vision, or a happy surprise that you made it? We'd love to know what you think about this track
Absolutely, I can say that LoveBlind is a track that has defined my sound because for the first time I was able to make something that I was fully proud of. And I'm already working on many new songs like this one. But that´s not keeping me from experimenting day by day.
Also, Paolla and I have become very good friends so we will surely make more collaborations in the future.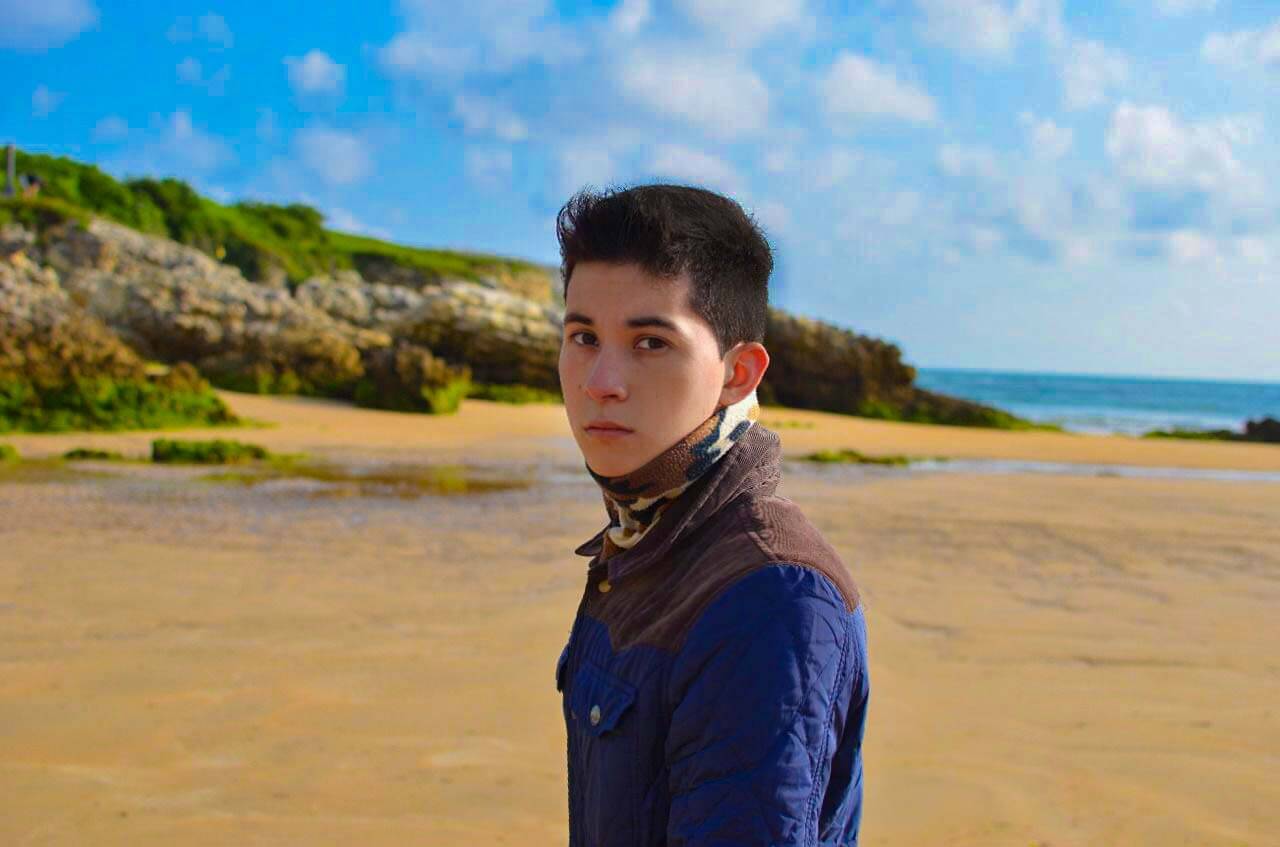 What would be a dream goal for you as a musician?
My dream goal is to get my music heard by a big audience. I want to be able to inspire and touch people with my music. And maybe one day have the opportunity to teach younger generations.
I also dream to compose and arrange music for movies. I find the world of movie scoring fascinating because of the meaning and emotions music creates.
Thank you for the interview, and Congratulations for winning the contest!
Yakov / Mixed In Key: "You've written a track that shocked us. It won more grand-prize votes than any other entry, because none of us have heard this before. It has an exotic time signature, a flawless transition from Waltz into modern music… and superb production. We all hope that you will have a chance to play nightclubs and festivals soon, because you have the raw talent as a musician. We'd love for you to succeed and make your dreams come true. Congratulations on making a brand new genre, and for inspiring judges like Kaskade, Nicky Romero, and many others. Keep doing original work!