You made a beautiful track. Can you please tell us about your influences?
There have been so many influences because the track had taken so many twists and turns! It would be hard to list them but one thing i was inspired by is video game music and composition, so we tried to implement that sort of vibe throughout the track.
What combination of genres are used in this track, as you would describe it?
We combined future bass with drum & bass and some sound design that has a kind of video game feel to it. So i guess you could say it is some sort of video game future drum & bass! Sounds crazy but Metrish and myself were pretty happy with how it turned out in the end.
Please tell us about your creative process for the song: how did you get it started?
Well Metrish originally posted the idea for the track in a discord group we were both in and i liked the sound of it and hit her up for a collab. It started out as more of a trap song but when we experimented with some ideas the future bass vibe was born! From there we both added in ideas and our styles meshed together to create what was the track today. The drum & bass part was actually the last part that we added as we wanted to try something different in the last drop and change up the energy.
How do you think the sound of drum-and-bass is changing over the years? What do you think is its future?
I'm relatively new to the drum & bass scene but i think it has a very bright future as there are so many talented artists that i love and hopefully i can grow to be a part of the scene in the future!
What are your favorite tools and sounds to use in your productions?
My favorite plugins i use have to be Serum and Harmor because they are so versatile! Those two are what we used most in the track. In terms of sounds, i usually like to create a bunch of sounds before i start work on a track and then implement them into the song if i think they will fit. For melodies and chords i like to play around on my keyboard for inspiration and that usually gives me the ideas for the track.
What do you think makes this track unique?
I think the wide range of ideas in this track make it unique, not only was there elements from both producers but because it has 3 genres as the bass of the song it makes it a crazy and unique ride! Plus, you don't hear a tempo change very often especially in future bass and drum & bass!
Who are your biggest heroes in music production, and how do they inspire you?
AlmightyZero: I have so many producers that i love but my favorite is probably Teminite, i love his melodies and how he brings melodic elements into harder tracks, and overall his music is just amazing!
Metrish: My biggest inspirations are Deadmau5 and Avicii since i started listening to them when i was younger and they inspired me to begin producing electronic music. Their stories about how they began producing always gives me a positive mindset.
Do you have any tips to share with other producers that may help them?
I'm relatively new to production myself so i wouldn't want to give any bad advice! I would say however to always keep trying new ideas, it can help make your music fresh and exciting in a time when there are so many similar tunes!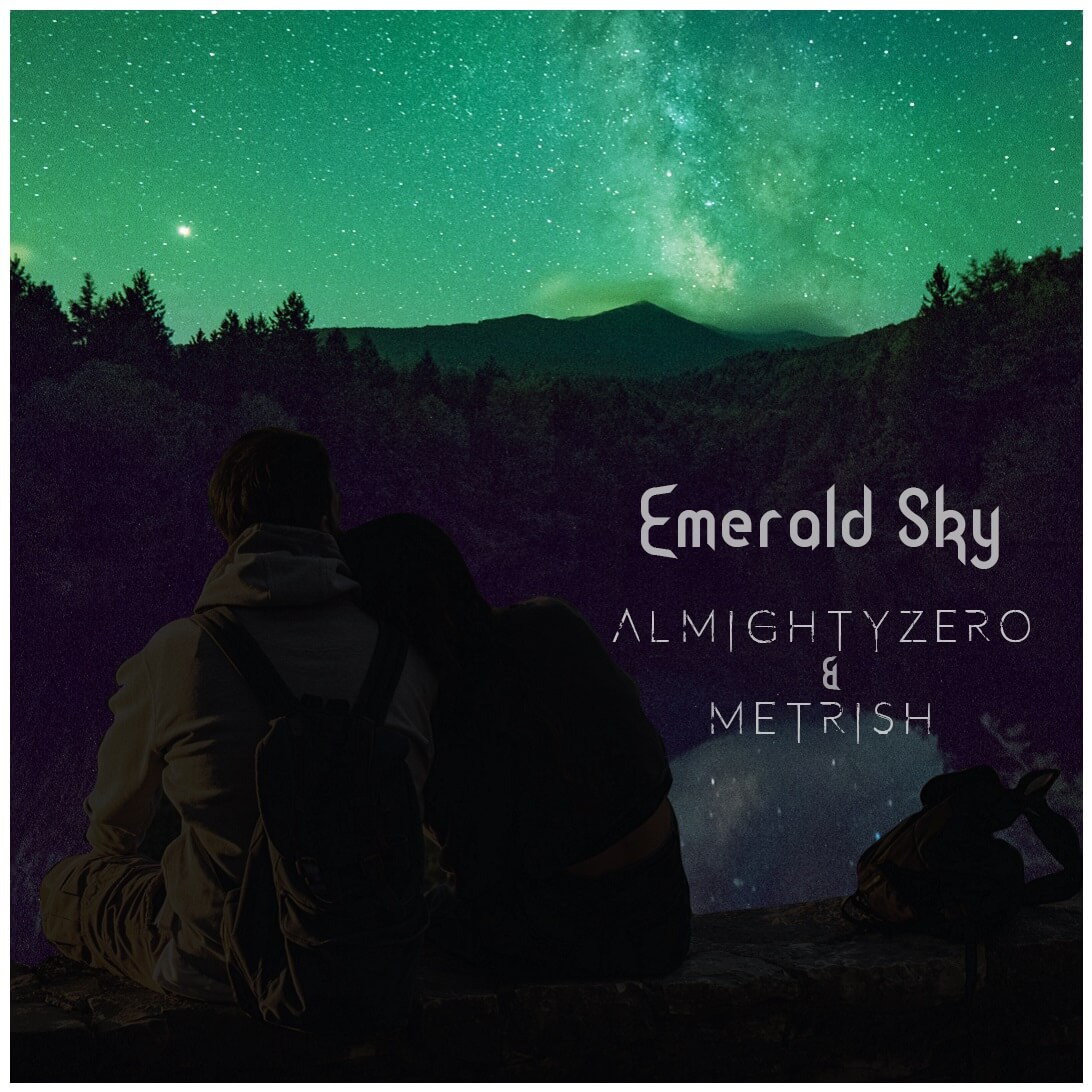 Will you continue making tracks like this one – is this a style that's true to your artistic vision, or a happy surprise that you made it? We'd love to know what you think about this track.
AlmightyZero: Yes, i will definitely be making more tracks like this! I love merging genres together and is something i have done in some of my previous tracks. I have lots of new music planned for 2019 so stay tuned!
Metrish: I will definitely continue to produce tracks like this in the future since it is really fun to explore genres.
What would be the next goal for you as a musician?
AlmightyZero: My next goal is to release an EP, maybe this year or maybe next but i think a new EP could be a good step in the right direction now that i have found the kind of music i want and love to make!
Metrish: My next goal is to release an EP this year, i'm really looking forward to it!