The 'Migos Type Beat' Explained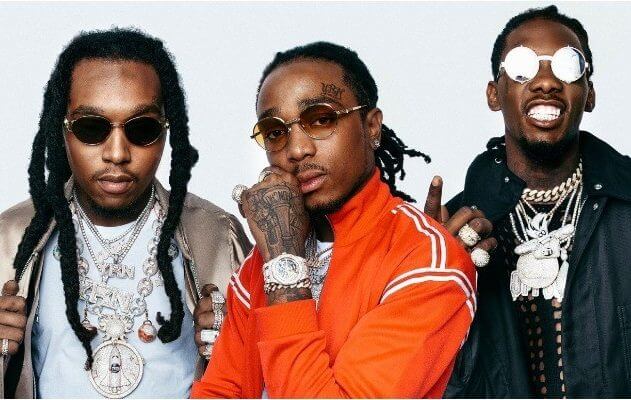 The Migos exploded onto the rap mainstream in 2013 when Drake hopped on their Zaytoven-produced banger Versace. Since then, the Atlanta-based trio has steadily climbed the ranks of the rap world and have now solidified their position as one of hip-hop's A-List acts. They've done so by pioneering a unique rap style all their own, consisting of fast, rigid flows with hard-hitting, yet simple and bouncy instrumentals. Now "Migos type beat" is one of the most popular search phrases on YouTube for upcoming rappers looking for tracks and for music producers looking to emulate the Migos' secret sauce. This article will break down the DNA of a Migos type beat, so whether you're a producer or a rapper, you'll come away with a better understanding of what makes this music so captivating.
Keys And BPMs
As with most modern trap music, Migos type beats typically stay within the natural minor scales and sit somewhere between 125 and 140 BPM.
Melodic Elements And Sound Selection
Migos type beats can be extremely simple and repetitive, with melodies consisting of four to eight bar loops. Variation is sometimes added by simply pitching the melodies up or down an octave for portions of the song like the verse or bridge. Common melodic sounds incorporated into Migos type beats are dark, ambient pads, vintage sounding bells, and Spanish guitars.
Drum Elements
The drums in Migos type beats rely on booming, distorted 808s, usually variations of the Spinz and Zay 808s to be exact. The 808 pattern along with the hi hat and accent snare patterns are where Migos type beats get their signature bounce.
Two Most Common 808s
Making A Migos Type Beat From Scratch
Taking what we've learned so far about what comprises a Migos type beat, let's load up Captain Chords and Captain Melody and see what luke4pres can come up with.
Looking for more trap beats? Check out luke4presbeats.com for the latest hip-hop instrumentals.