25 Exclusive Patterns. Only for Captain Beat.
Load up a kit, then bring it to life with Polaris' exclusive Drum n Bass patterns. Simply open the Patterns menu and cycle through them at leisure. Each pattern has a corresponding recommended bpm, so try adjusting your DAW tempo to match. Of course, rules are meant to be broken, so use whatever bpm suits your track!
Bank 1: Hip-Hop.
Neck-snappers! The patterns are laced with urban smarts and sound awesome with After Hours kits, Classic Favorites and even Club Classics.
Bank 2: Trap.
Ultra-modern and club-focused, these beats are begging to be harnessed by rappers or bass-conscious producers.
The Beat goes on.
Captain Beat brings unrivalled functionality, simplicity and innovation to the drum machine market. With unique waveform visualization, sample substitution and per-channel rhythm switching, it's the fastest way imaginable to craft professional drum beats. Imagine having drums from different genres broken down into a collection of per-channel rhythms, and then being able to mix and match these rhythmic ideas on the fly. Imagine the new styles you could come up with by combining Trap hi-hat trills with Techno toms, 2-step snares and Afrobeat shakers. Each pattern, sound and combination is endelssly customizable, too.
Imagine a drum machine loaded with over 500 expertly designed drum sounds, perfect for all kinds of genres. Real-time sample substitution so you can add any sound you like. Magic Record mode with full MIDI connectivity. Pitch, pan, envelope and on-board SFX. You'll wonder how you made beats before Captain Beat.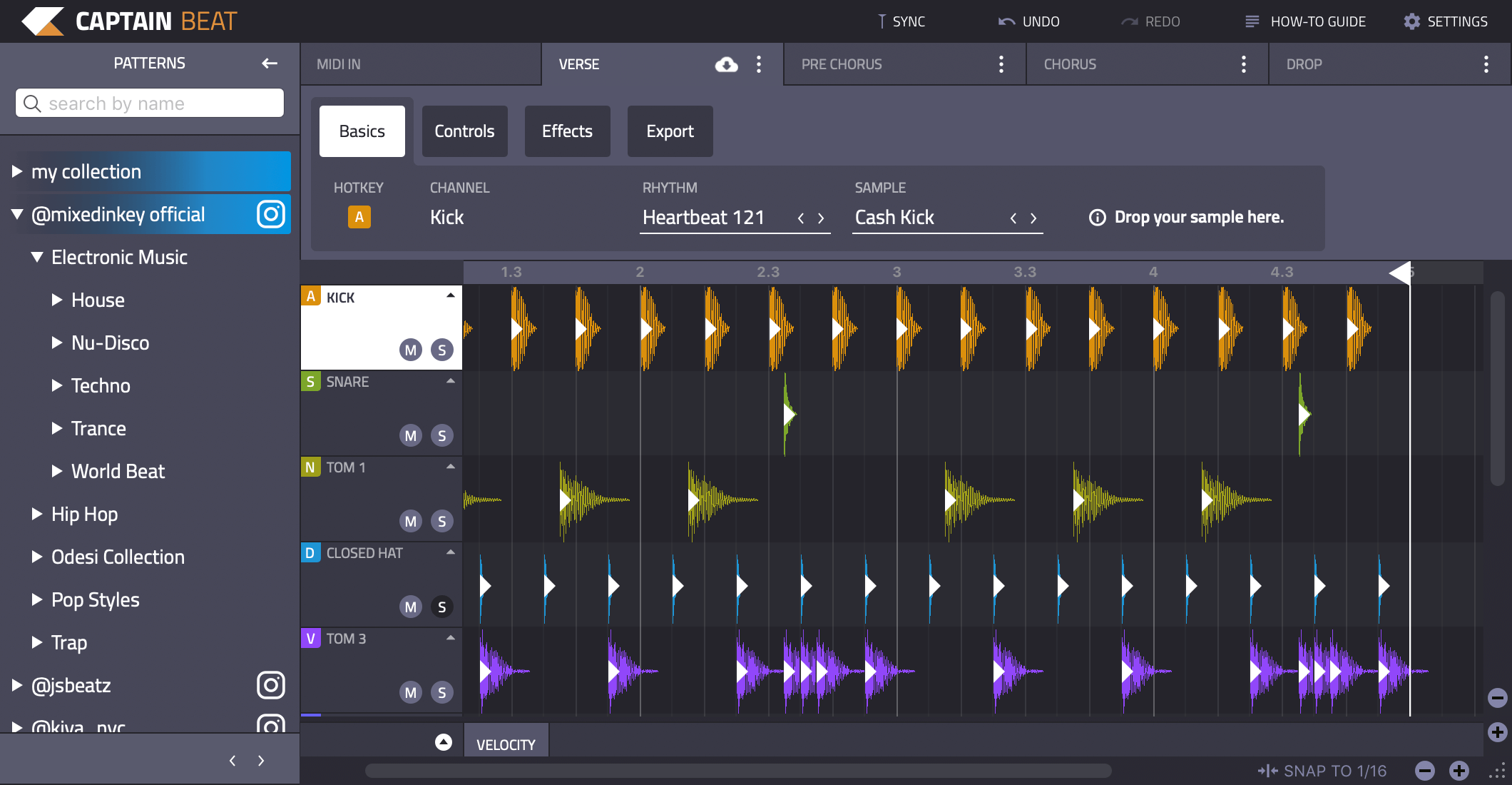 Expand your horizons.
It's not like us to rest on our laurels. Instead, we constantly evaluate, develop and improve our software until it's perfect. With the skill, style and West Coast vibe that L.Dre The Giant brings, he was a natural choice for our new expansion pack series.
Spanning a range of urban styles, his dope patterns are a must-have for any aspiring beatsmith.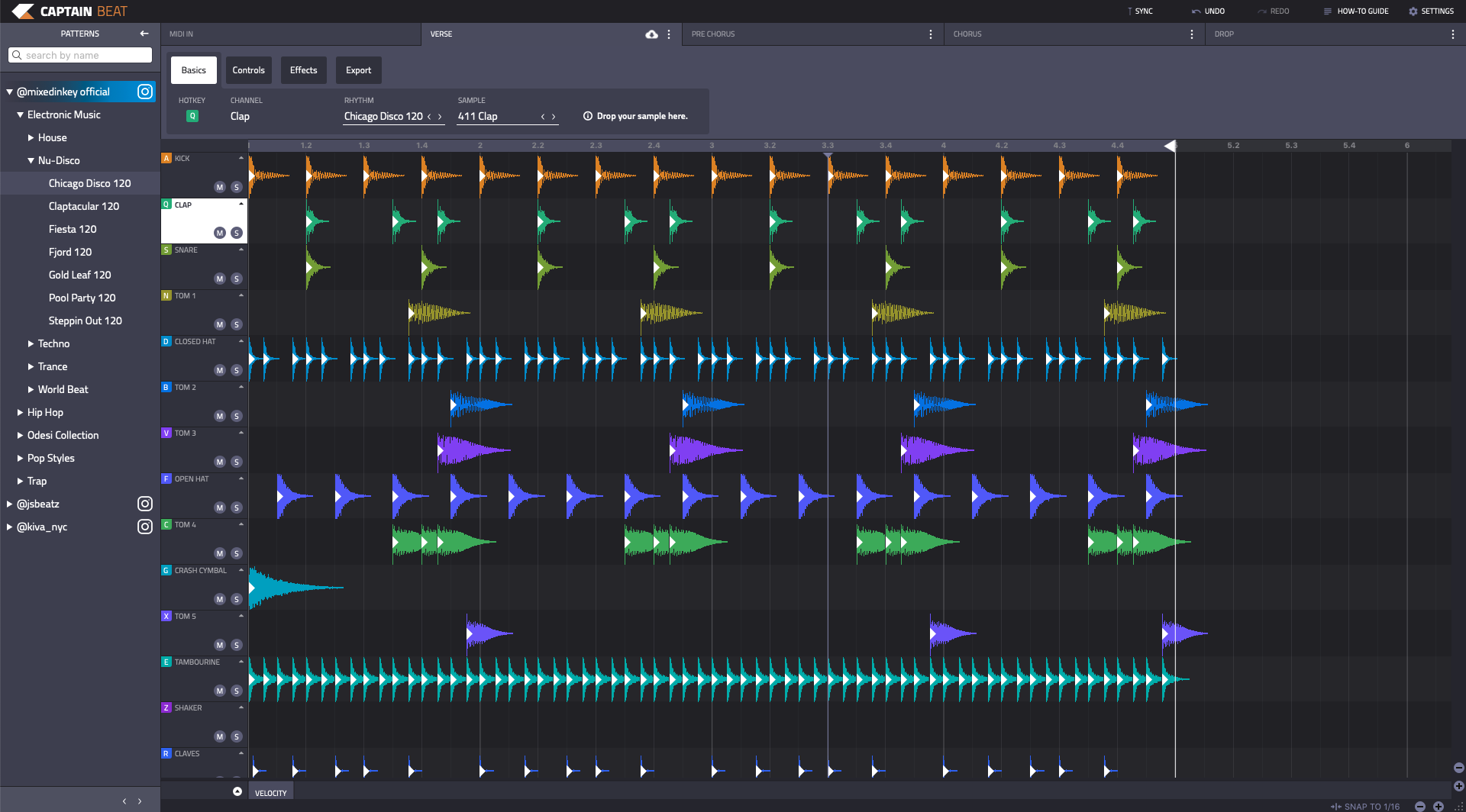 Watch a 5 minute video of Captain Beat in action (NO TALKING)
This is what it's like to use Captain Beat.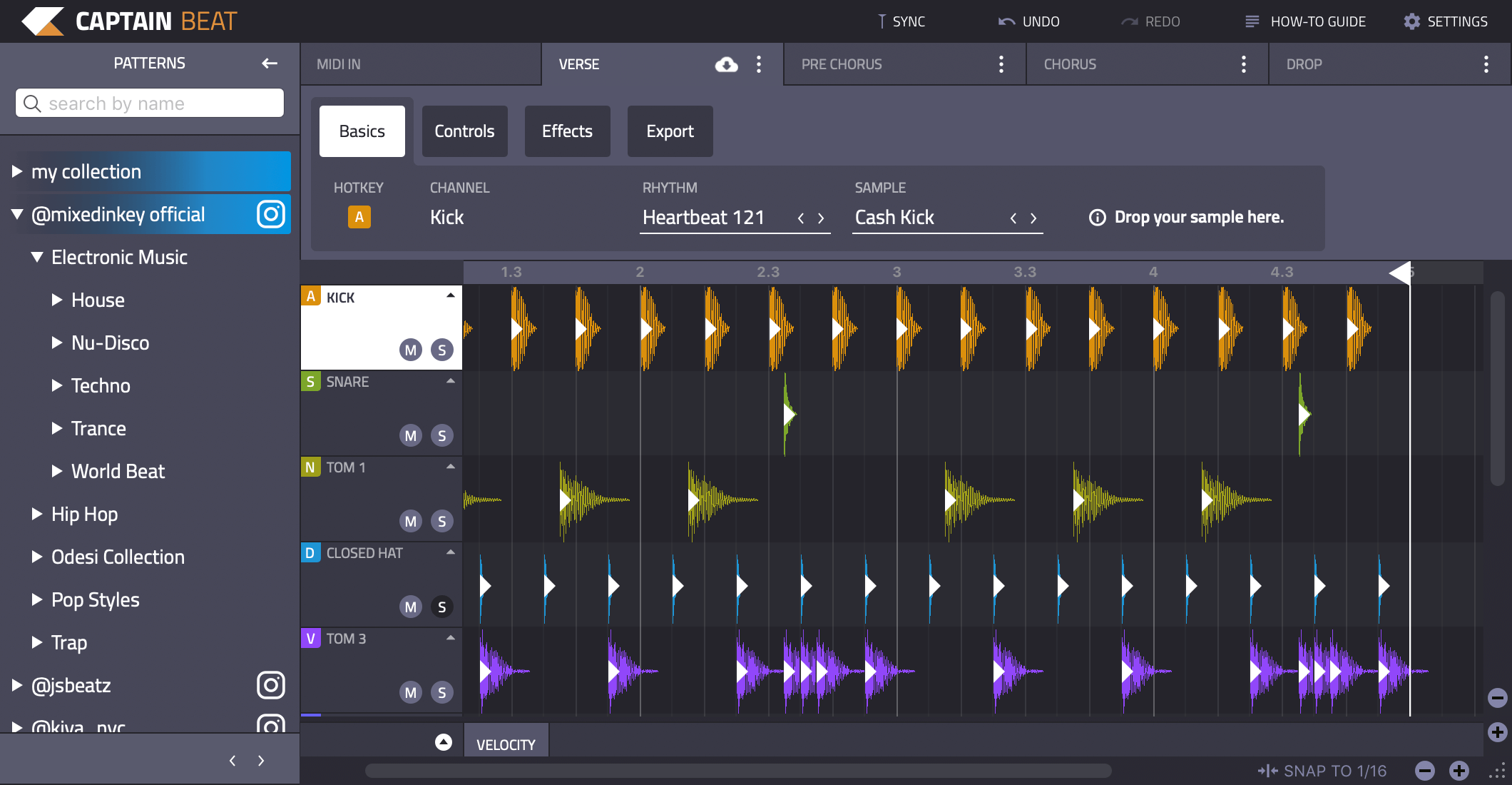 L.Dre The Giant.