The '21 Savage Type Beat' Explained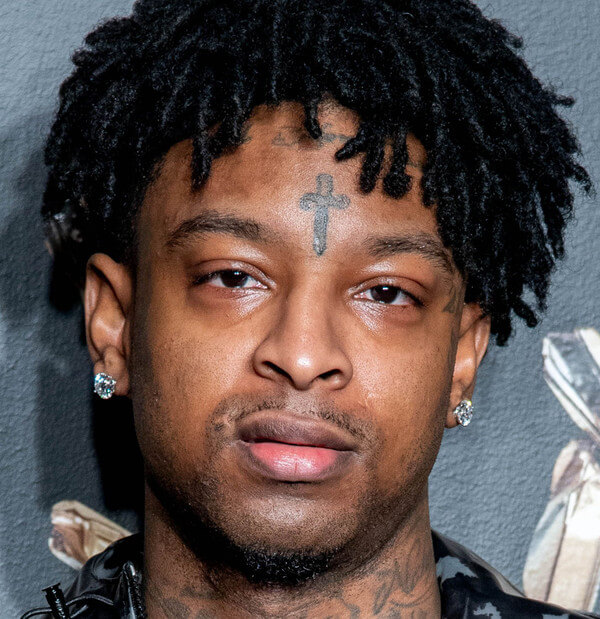 21 Savage rose to mainstream prominence with the release of his 2016 album Savage Mode with prolific trap producer Metro Boomin. The project included the hits "X" featuring Future and "No Heart" which both peaked within the top 40 on the Billboard Hot 100 chart. Since then, the UK-born Atlanta-raised rapper has solidified himself as a hip-hop A-lister, consistently releasing top notch trap music which culminated in his 2020 Grammy win for his song "A Lot." His monotonous, hypnotic flow and dark, ominous instrumentals make 21 Savage's music memorable and captivating. 21 Savage type beats remain one of the most popular styles for upcoming rappers and producers to model. This article will explain what goes into making a 21 Savage type beat.
Keys And BPMs
The majority of 21 Savage type beats give off a similar vibe to horror movie soundtracks. Keys that can evoke dark and spooky feelings like C minor and D minor are prevalent in 21 Savage's music. 21 Savage type beats are typically on the faster side, living in the 140-160 BPM range.
Melodic Elements And Sound Selection
21 Savage type beats contain a wide variety of melodic components and instruments. Bells, flutes, guitar samples, ambient pads and the occasional soul sample make up a good deal of the instruments you'll hear in a 21 Savage song. The melodies tend to be repetitive and catchy but with menacing undertones, as 21 Savage's lyrical subject matter focuses on the harsh realities of Atlanta street life. Notes in the melodies tend to be separated only by a single semitone, creating dissonance and tension that really sets the mood of his music.
Drum Elements
The drums in 21 Savage type beats contain all the elements you would expect to hear in modern trap music. Hard 808s (usually the Zay or Spinz), schizophrenic hi hat rolls, punchy kicks, and lots of accent snares and perc sounds compliment 21 Savage's voice perfectly.
How Captain Plugins Can Help
Now that you know the components of a 21 Savage type beat, it's time to load up your DAW and get to work. Start with some spooky chords generated with Captain Chords, add a bouncy top melody with Captain Melody, and then get a groove going for your bass line with Captain Deep.
Still want more? Check out luke4presbeats.com for professional 21 Savage type beats and much more.