The 10 Greatest Musical Collaborations of all Time.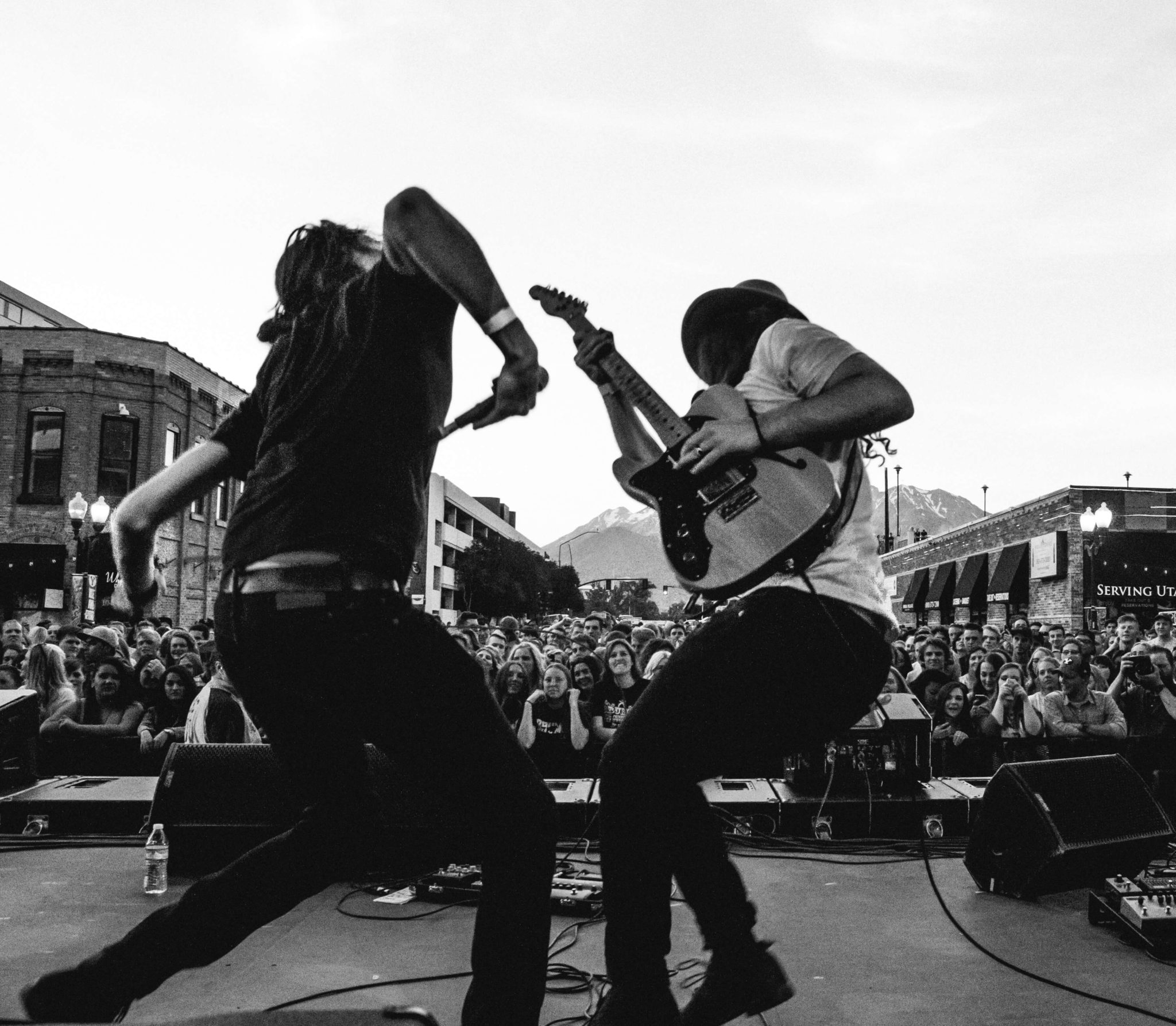 Any 'Best of' must always be taken with a pinch of salt. Music is far too subjective to objectively define what is good, or best.
Having said that, some music is objectively fantastic! These tracks are (we think) 10 of the greatest (recorded) music collaborations of all time.
Let's start by defining a 'great collaboration'.
Again, this is a subjective interpretation, but for me, a great collaboration is more than just a singer being brought in to sing a top line over an instrumental. It's more than a guitarist being bussed in to perform a solo over an otherwise complete track. Indeed, Eddie Van Halen's amp-incinerating solo on Michael Jackson's 'Beat It' is the perfect example of this. Not content with simply flying in, throwing down a solo and swanning off; he rearranged the middle section of a track by one of the biggest stars on the planet. Uninvited and unsure of how this would be received, it was a bold move that proves the point: a collaboration has to be a meeting of minds, as well as of instruments.
So, this Top Ten is an homage to the collaborative spirit. When great musicians complement each other, inspire each other, and vibe off each other, magic can happen.
Without further ado… the 10 Greatest Musical Collaborations of All Time (possibly):
David Bowie and Queen – Under Pressure.
Not only was Bowie one of the greatest musicians and songwriters in history, he was also one of the great collaborators. Collaboration is a particular skill – to be able to produce your best while working with another artist, and create a platform for them to meet you at peak performance – and Bowie was a master at it. Under Pressure is a masterpiece, there is no other way to describe it. Quite simply, two geniuses in Freddie Mercury and Bowie, meeting each other at the very top of their game. What resulted is a moment of magic that words simply faily to describe.
To underline the genius of this collaboration, just listen to the acapella recordings of the vocals, recorded in the small hours of a 1979 night in New York. Even without the music, it's spine-tinglingly magnificent. Perfection.
Linkin Park & Jay-Z – Numb.
Rather than the official video, enjoy Linking Park onstage with a young Jay-Z playing to what sounds like no more than 500 people. It's almost impossible to believe it happened. Not just willing to ride in, drop a verse and ride out, this was a true collaboration between one of Rap's rising stars (at the time!) and Rock's biggest bands. And, you can tell, each truly enjoyed it. Music for the love, not just the payout.
Nirvana & The Meat-Puppets – Lake of Fire.
Sometimes, great music isn't about breath-taking skill or classical composition skills. Sometimes great music is a pure, visceral exploration of the human condition; a disarming expression of the human spirit. So it was when Nirvana invited Seattle grungers The Meat-Puppets to share the stage for a one-off collaboration. MTV Unplugged: Live In New York sadly turned out to be one of Kurt Cobain's last live performances, which adds poignance to this much-celebrated collaboration.
Run DMC – Walk This Way (Ft. Aerosmith).
Hip-Hop is a genre rooted in collaboration. Indeed, collaboration is in its very nature – MCs, DJs and dancers collaborating to create. But one of the most iconic and surprising collaborations occurred when Hip-Hop looked beyond its own horizons, and some smart cookie named Rick Rubin convinced streetwise rap superstars Run DMC to collaborate with fading hair-metal band Aerosmith. To say Run DMC were not immediately keen on the idea is an understatement, but Rubin was undeterred.
Walk This Way was different to almost all the collaborations in this list because, legend has it, the two bands didn't share a lot of mutual respect, and feared that both reputations would be damaged. But, by hook or crook, Rubin conspired to make the recording happen, and a Rap/Rock masterpiece was born that created a whole new genre. Could there have been a Rage Against The Machine, a Limp Bizkit, Incubus, Kid Rock, Linkin Park, Red Hot Chilli Peppers, without Walk This Way? Even Cypress Hill, Ice T and Eminem owe a huge debt to this pioneering collaboration.
Dr. Dre & Snoop Dogg – Still D.R.E.
Fittingly, there are several Hip-Hop & Rap tracks in this top 10. And one of Hip-Hop's arch-collaborators, a certain Dr. Dre, features prominently. His collaborative album with Snoop Dogg is the stuff of legend, and any one of several tracks could have squeezed Still D.R.E out here. But, those chords and Snoop's inimitable flows (written, you may or may not know, by a young Jay-Z) are superlative. Hip-Hop was at a cross-roads when this record came out, and Dre's star seemed to be fading. This record changed everything.
Connect with friends. Connect with Satellite Plugins. Let's make music together.
Nick Cave & the Bad Seeds Ft. Kylie Minogue – Where The Wild Roses Grow.
In 1995, Kylie Minogue was the pristine, sparkling princess of Pop. It's true that some several years had passed since the frankly ridiculous 'I Should Be So Lucky' and even more ridiculous 'Locomotion'. It's also true that rumours of decadence with ex-boyfriend Michael Hutchence had added a touch of mystique to an otherwise squeaky clean popstar, literally nobody expected Where The Wild Roses Grow. How it came to pass is the stuff of legend, but more than tabloid tittle-tattle, this collaboration was a striking work of musical brilliance. The very idea of Kylie Minogue featuring on a Nick Cave & The Bad Seeds album entitled 'Murder Ballads is as ludicrous today as it was at the time. But it is certainly one of the greatest music collaborations, and thank God it happened.
Daft Punk – Get Lucky (Ft Pharrel and Nile Rodgers).
Another trio of collaboration masters, no less. Daft Punk have worked with the likes of Kanye, Ellie Goulding, The Weeknd and more, creating some of modern music's most iconic hits. Similarly, Pharell has collaborated with everyone from Gwen Stefani, Snoop, Katy Perry and, er, Robin Thicke (although we don't talk about that any more). In so-doing, he's crafted more Hip-Hop/Pop hits in collaboration than mst artists achieve in a lifetime.
And then there's Nile Rodgers. One of the great guitarists, formerly of Chic, he has worked with everyone from Diana Ross, Duran Duran, David Bowie and Madonna. In combination, electric. Get Lucky was the anthem of 2013 and continues to be one of the most heavily-played songs across the globe.
The Pogues Featuring Kirsty MacColl – Fairytale of New York.
A Christmas Song with questionable lyrics, in the Top 10 Greatest Musical Collaborations of All Time? Well, perhaps we've lost the plot, but yes, definitely!
It should be twee, it should be trite, it should be a gimmick. But from the opening chords to the emotionally-charged-yet-playful interplay between Shane MacGowan and the late, great Kirsty MacColl, it's a true classic. Fiendishly, deceptively complex (just try playing it on piano), Fairytale in New York appears simple and rugged. Yet perhaps the reason it endures is the startling brilliance of the music set against the apparently slovenly vocal from MacGowan and the tapestry he weaves with MacColl. "I could have been someone", "Well, so could anyone"… Bitter, ragged, real. A truly amazing collaboration that brings a tear to the eye at any time of year. Genius.
Marvin Gaye & Tammi Terrell – Ain't No Mountain High Enough.
The story of Marvin Gaye and Tammi Terell is one, ultimately, of tragedy. Two soul artists with their own, rapidly rising careers, in collaboration they carved out enduring hits such as You're All I need to Get By, Your Precious Love, and If I Could Build My Whole World Around You. And, of course, Ain't No Mountain High Enough.
Yet, a list of stellar recordings only tells half the story. Tammi was diagnosed with a brain tumour at just 22, and, after years of poor health, died at the age of 25. A star taken far to soon, it's remarkable to think that she continued touring after diagnosis, and indeed penned some of the aforementioned hits with Gaye. Without wishing to trivialise the point, this was a truly spiritual collaboration – two artists who adored each other and brought out the best in each other. After Terrell's passing, Marvin Gaye was objectively never the same; he withdrew from touring and wrote far more introspective music such as 1971's legendary album 'What's Going On'. A trend that continued until, of course, his own tragic death.
Justin Bieber – Despacito ft. Luis Fonsi & Daddy Yankee.
"Beliebers" will know all about their hero's excellence at collaboration, but surely none top the anthem of 2017. A perfect Latin/Pop crossover, Despacito took the world by storm and married Pop with Spanish guitar and Reggaeton to devastating effect.
Honorable mentions:
The Avalanches Ft MGMT & Johnny Marr – The Divine Chord.
Ed Sheeran & Taylor Swift – Everything Has Changed.
Nas & Damien "Jr Gong" Marley – As We Enter.
Justice Vs Simian Mobile Disco – We Are Your Friends.
Madlib & Fourtet – Road Of The Lonely Ones.
For more amazing music collaborations, check out our HUGE Spotify playlist!
About the author: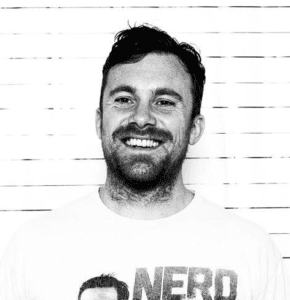 Adam Hignell is a music producer, mastering engineer, DJ and label-owner based in Brighton, UK. When not providing content and tech support for Mixed In Key, he produces music under the alias Don Dayglow, provides professional mastering and mixing services, and runs the independent Disco/House label Particle Zoo.