'Rod Wave Type Beat' Explained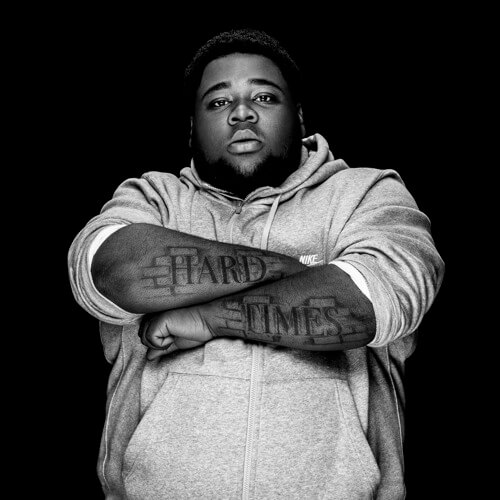 Few have mastered the art of conveying their deepest, rawest emotions through music better than Florida-born hip-hop/R&B singer Rod Wave. After his 2019 song 'Heart On Ice' went viral on TikTok and YouTube, the 22 year old has enjoyed a steady upward career trajectory. Since his initial break, he has released a slew of top notch music, uniquely blending his emotional vulnerability with the sensibilities of a seasoned street hustler. The instrumentals he chooses have a distinct style that we will be dissecting in this article. By the end, you will be well-versed on the ins and outs of the Rod Wave type beat.
Keys And BPMs
Rod Wave type beats are generally on the faster side, typically ranging from 140-160 BPM. The keys of Rod Wave type beats vary widely, but a number of his biggest hits are in the keys of F minor and A flat major.
Melodic Elements And Sound Selection
Rod Wave type beats are comprised of soulful piano melodies, emotional guitar riffs, and angelic soul samples.
Drum Elements
The drums in Rod Wave type beats are typically very bouncy and catchy. The patterns are made up of the modern trap staple sounds like the Spinz and Zay 808s, the rack kick and the Lex hi hats and snares. The drum patterns are often surprisingly simple and repetitive, so as to leave room for Rod's powerful vocals.
How Captain Plugins Can Help
Captain Chords provides producers with the best tool possible to build authentically emotional chords for Rod Wave Type beats. Either draw them out yourself, or let the plugin's advanced AI generate a pattern for you and go from there. Either way, Captain Chords will ensure that each and every note is in key and that your music sounds pleasing to the ear of all listeners.
Making A Rod Wave Type Beat From Scratch
Check out luke4pres building a Rod Wave type beat from scratch with the help of Captain Plugins.
Looking for more Rod Wave type beats? luke4presbeats.com is your top resource for rap, trap, hip-hop and R&B beats.