Integration
Mixed In Key 10/Rekordbox Cue Points (Windows/Mac)
Mixed In Key 10 features the ability to use its automatically generated cue points within Pioneer's Rekordbox software, here's how to set it up in both video and text instructions.
This is how Mixed In Key 10 cue points look in Rekordbox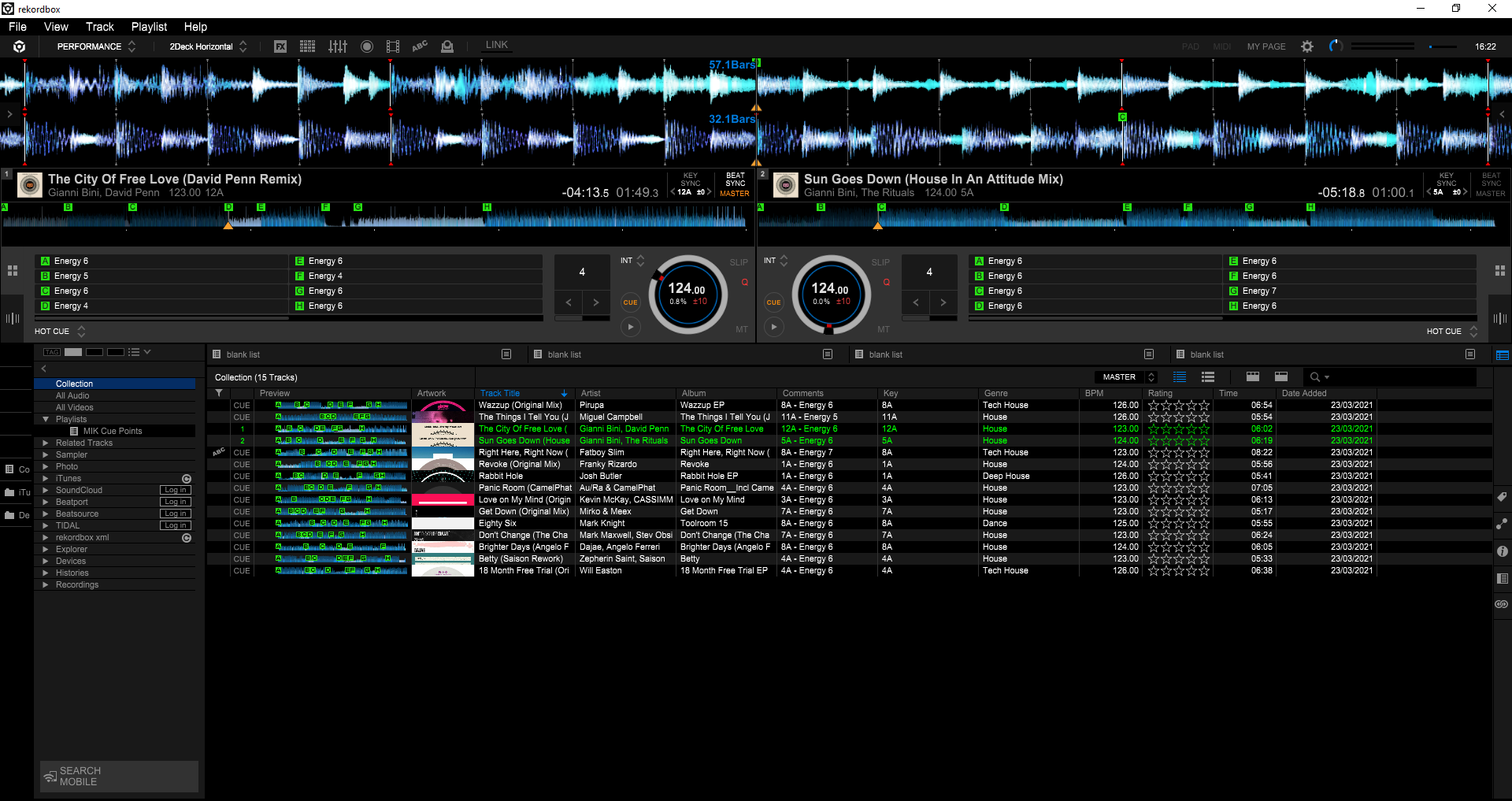 Configure Rekordbox
1.Open Rekordbox and ensure you are running version 6 or newer.
2. Assuming your music is already in Rekordbox, go to 'File' and select 'Export collection in XML format'. You'll then be prompted to create the folder (Rekordbox) and and name the XML file. Name the XML file also as Rekordbox.
This file will be the connection between Mixed In Key 10 and Rekordbox for cue points. We recommend saving the file in an easy to find location, such as Documents.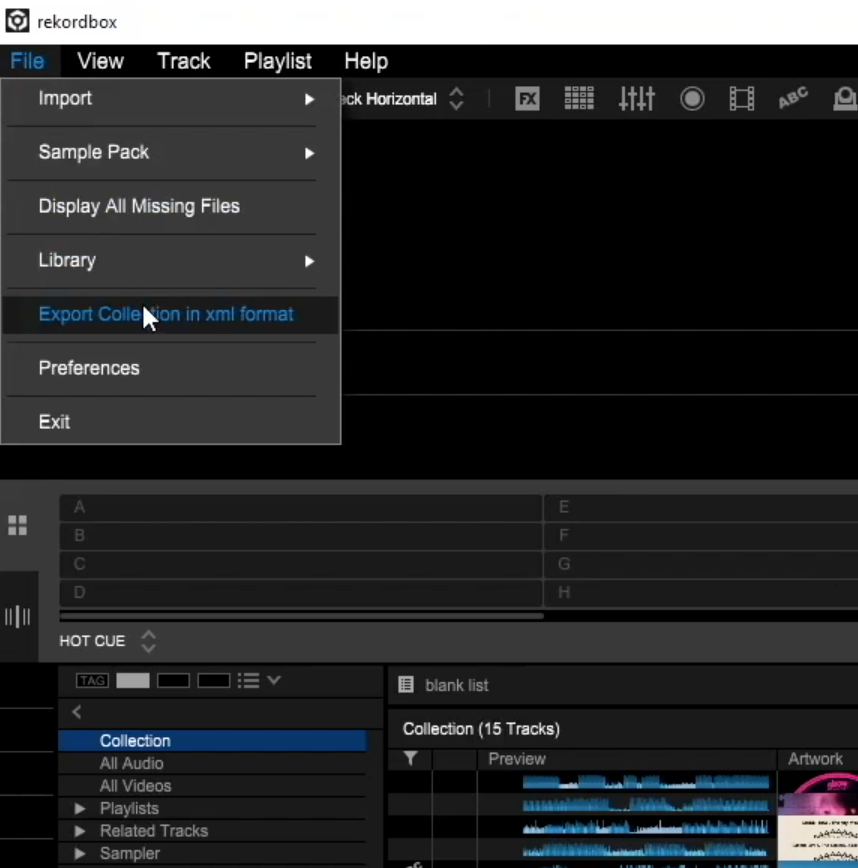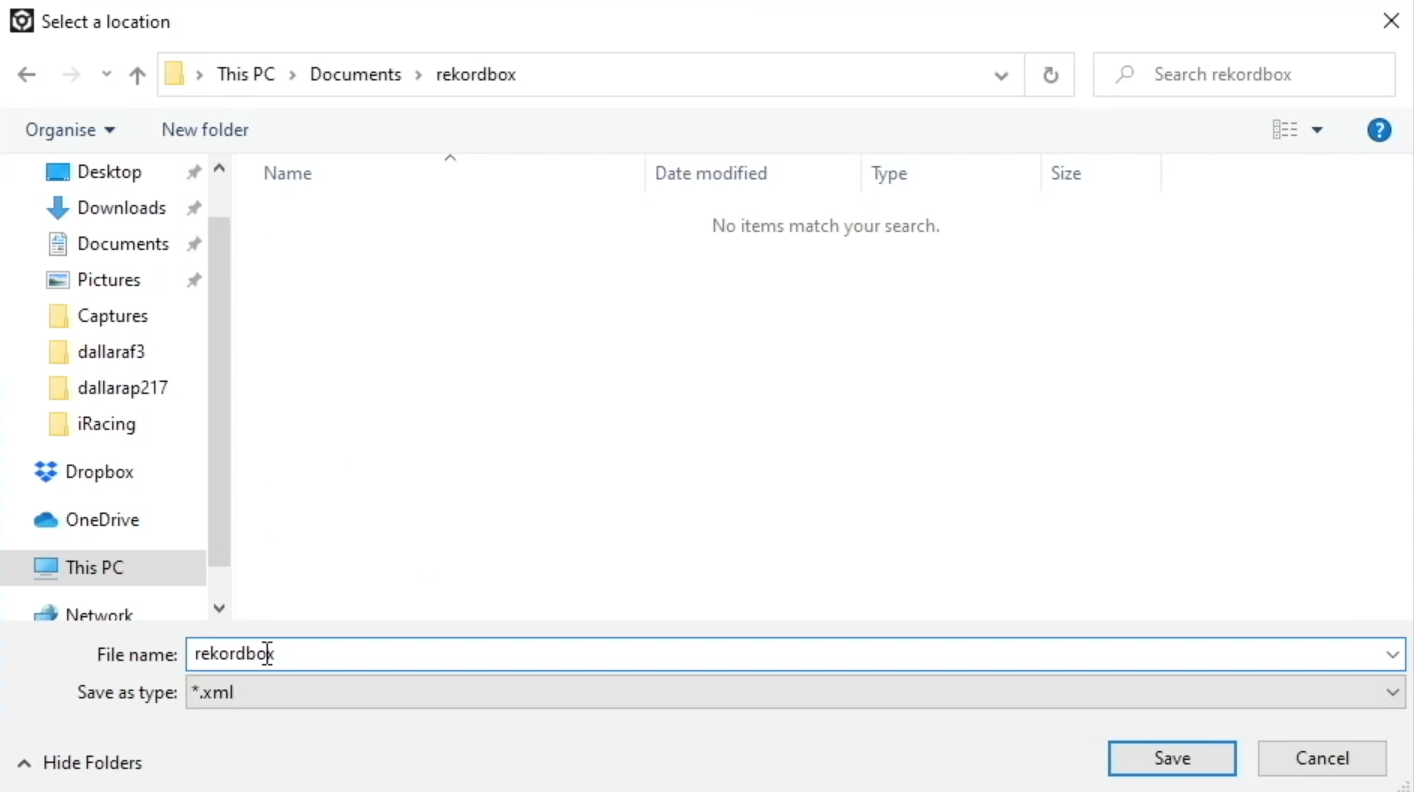 3. Go to 'File' at the top left of your screen and then select 'Preferences'.
4. Click on the 'Advanced' tab and under the rekordbox XML section and ensure the option 'Export BeatGrid Information' is set to 'BPM Change Points'.
5. In the setting below, you should set the location of the XML file you created in the previous step. Set the folder path by clicking on 'Browse'.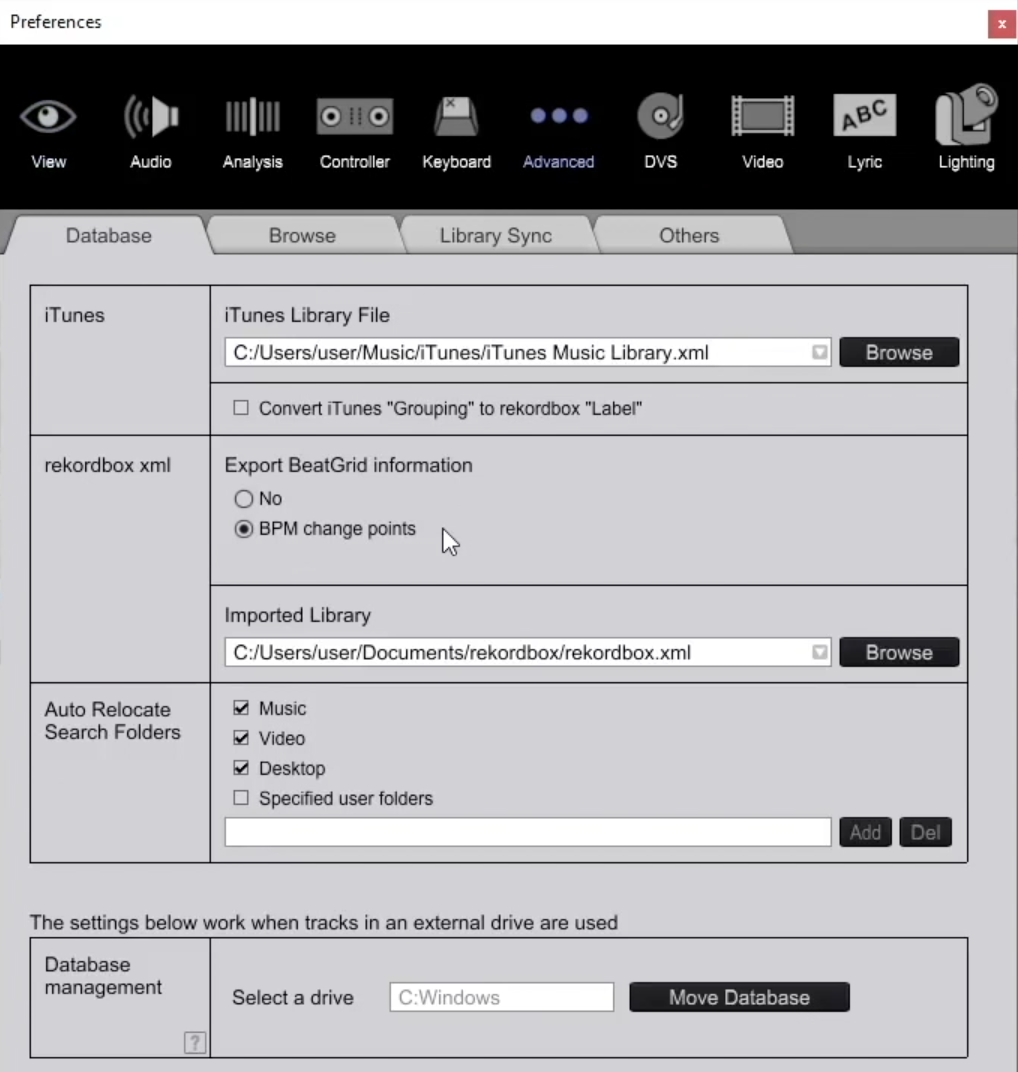 6. Navigate to the 'View' tab. Under 'Layout' and ensure the option 'rekordbox XML' is ticked. You can now close the preferences Window.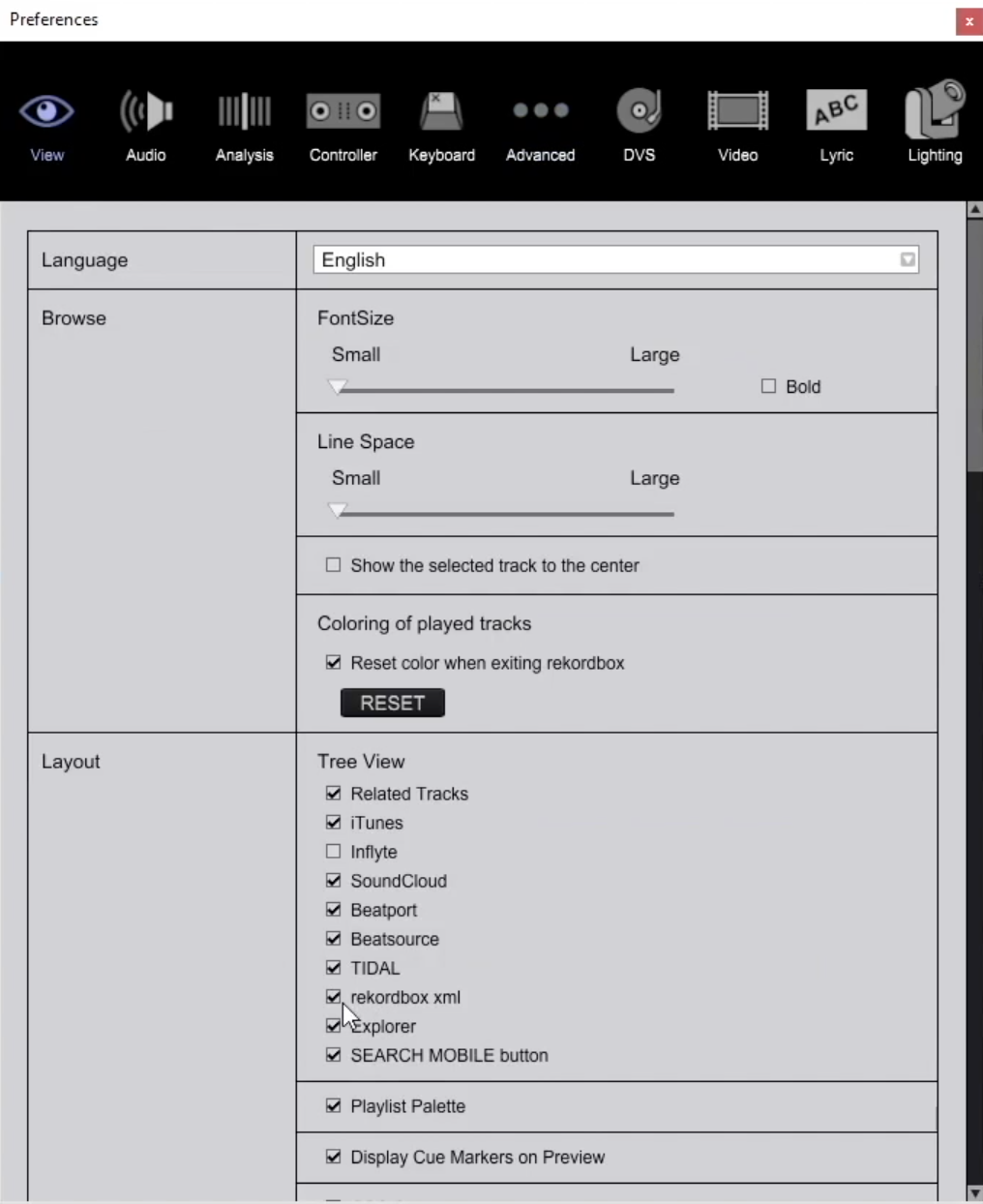 Configure Mixed In Key 10
7. Now that you have created the Rekordbox database to add the cue points to, you can close Rekordbox and open Mixed In Key 10.
8. In Mixed In Key 10, navigate to the 'Personalise' menu and select 'Export Cue Points' from the menu on the left. Tick the option to export to Rekordbox and ensure Mixed In Key is pointed to the same XML file you created in the documents folder. Unless you want to keep existing cue points you have in Rekordbox, tick the option to overwrite all cue points in the collection.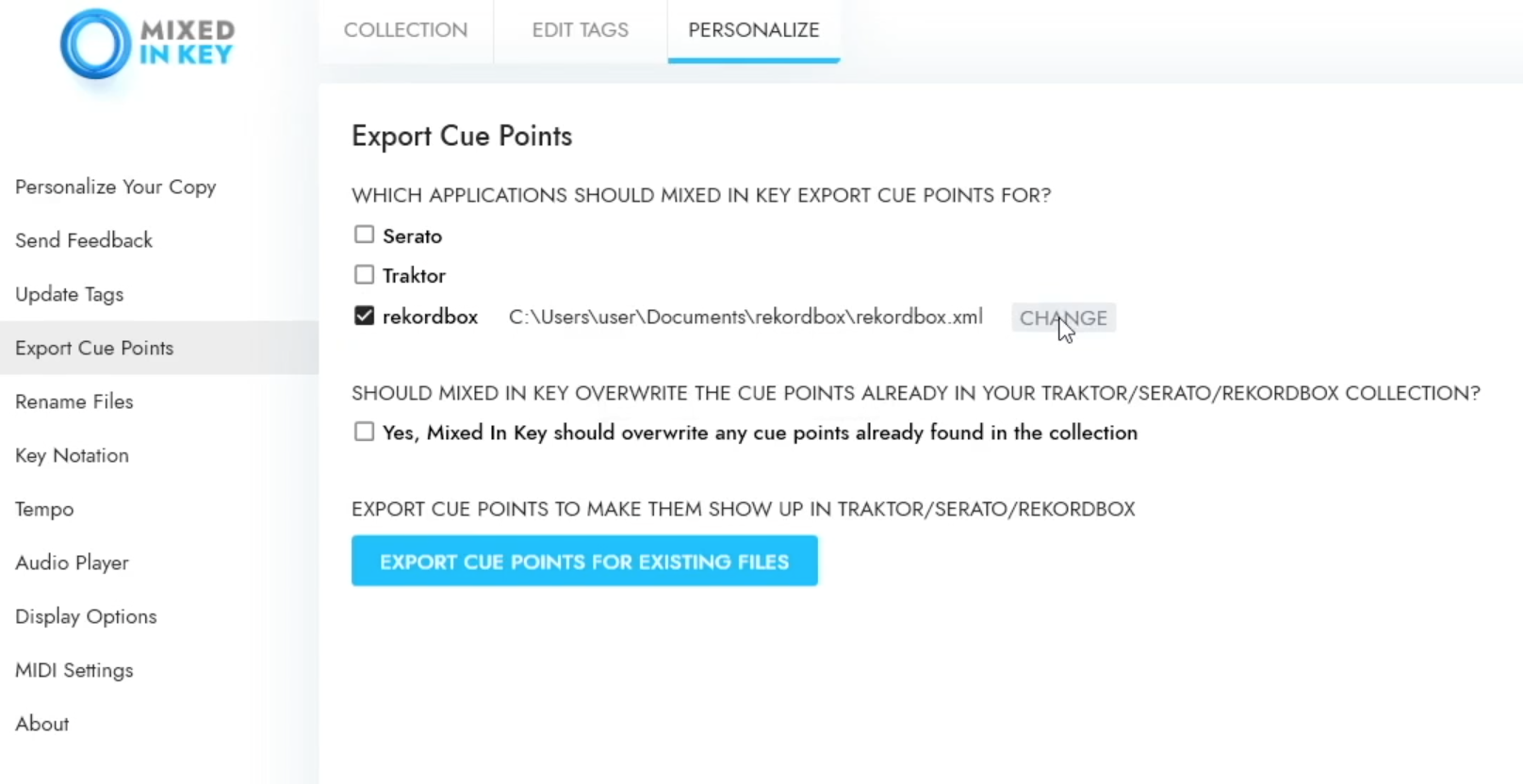 Add tracks, or export cue points from an existing MIK 10 collection
9. Go back to the Collection view and press 'add tracks'. Select the folder containing the tracks you want to import to Mixed In Key. If your songs are already in Mixed In Key 10 then go back to 'Personalise', then 'Export Cue Points' and press the button 'Export cue points for existing files'.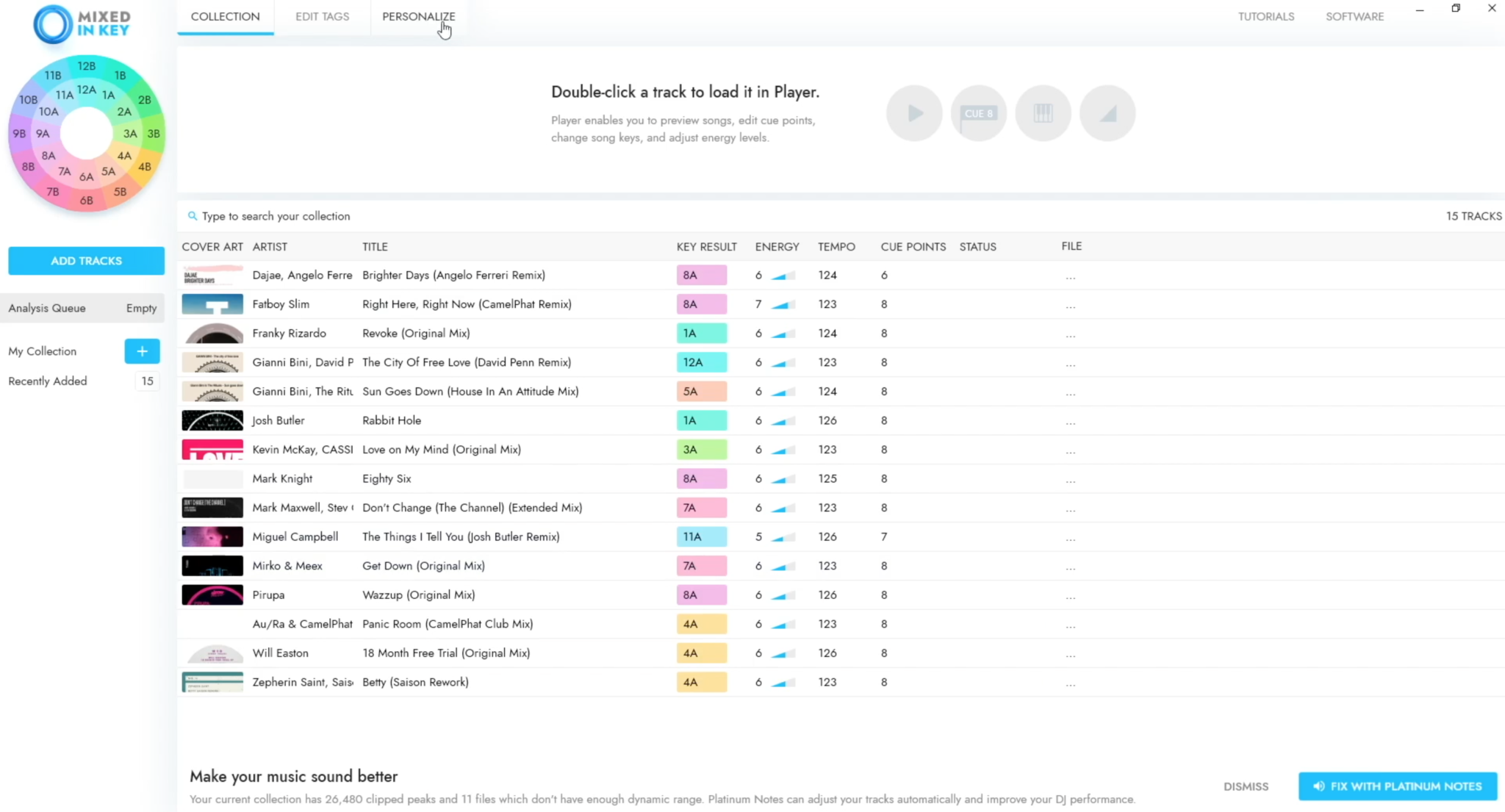 Import cue points to Rekordbox
10. You can now close Mixed In Key 10 and reopen Rekordbox. Press the reload XML database button, it looks like a circular arrow on the tree-view at the left. Select 'MIK Cue Points' from the drop-down menu, right click and choose 'Import Playlist'.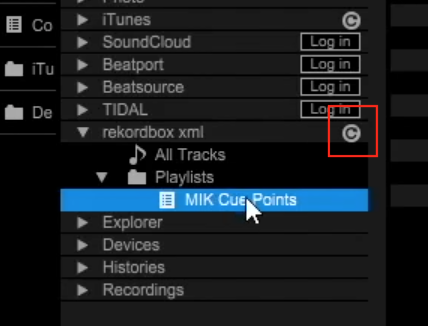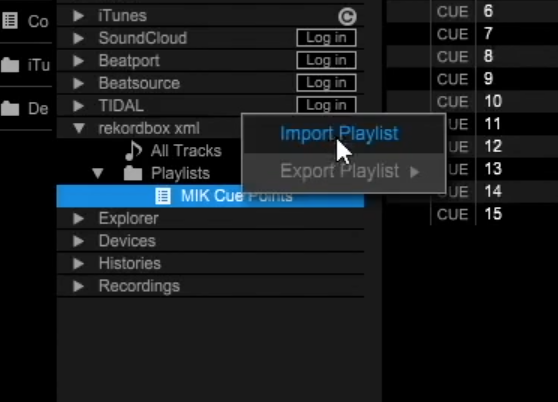 11. Now select all tracks in the playlist by selecting one track then pressing control + A. Right click on the selected tracks and choose 'Import to Collection'. Select 'YES' in the pop up window. Please note: If you don't tick 'Don't ask me again' you will have to press 'YES' for each track, which could take a long time if you have a large collection.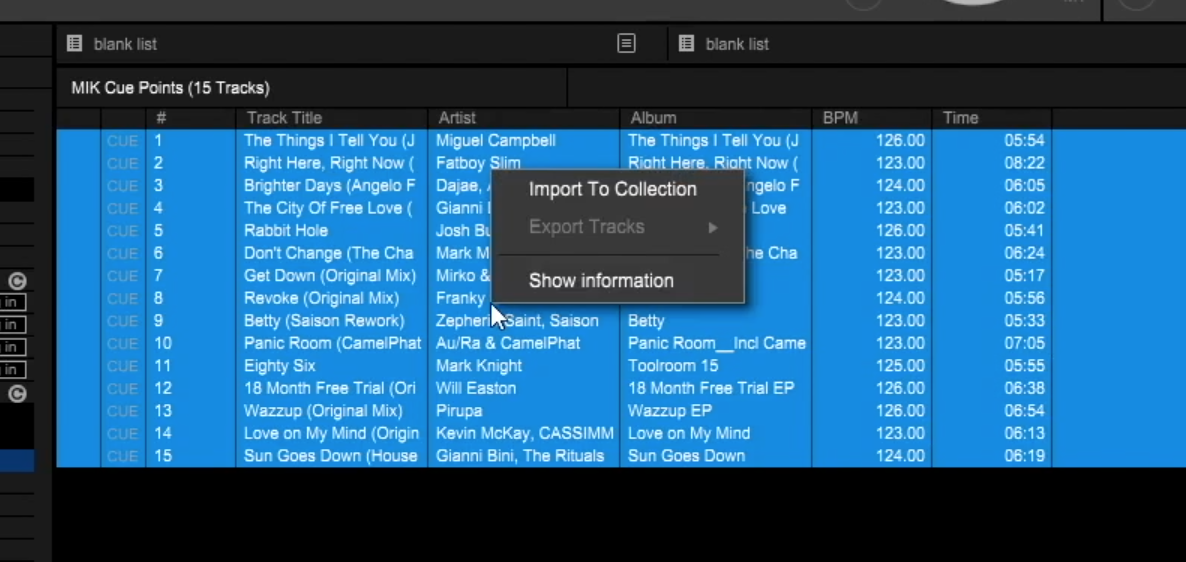 Adding additional songs to Rekorbox/Mixed In Key 10 (with cue points)
1. Add more tracks to Rekordbox and let them analyze.
2. In Rekordbox, go to File and choose 'Export Collection In xml Format' (replace it when asked).
3. Add new tracks to MIK and allow analysis to complete.
4. In Rekordbox, press the 'Refresh xml' button on the left tree-view.
5. Choose 'MIK Cue Points' from the Rekordbox xml drop down menu, sort the playlist by date added, select and right-click the newly added tracks, and choose 'Import to Collection'.
All done!
12. Navigate back to the main collection tab and there you will find all of your songs with the newly added Mixed In Key 10 cue points. You can trigger them from Rekordbox and from your Pioneer DJ hardware.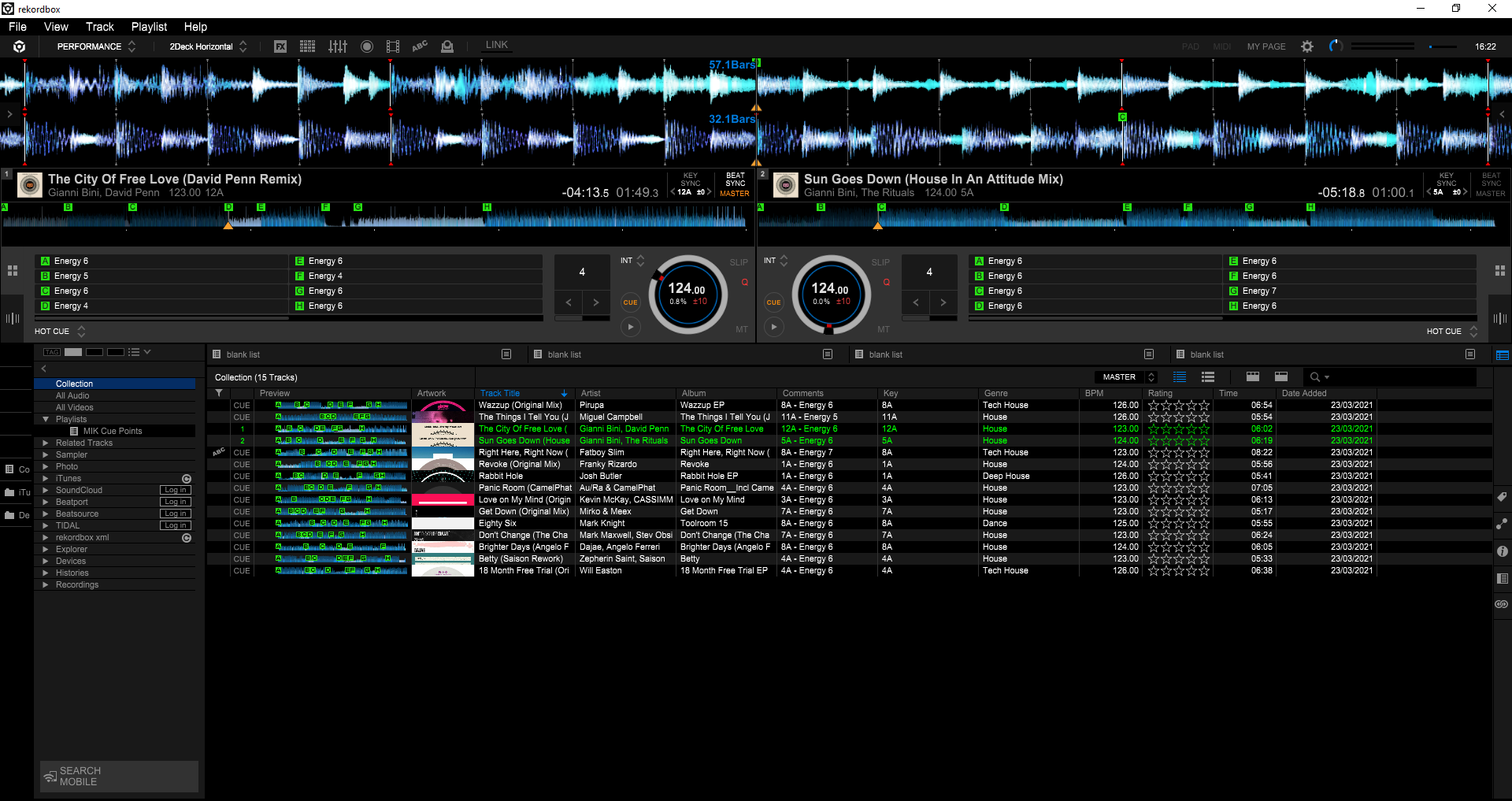 That's it for now. Do you have ideas on what else we should explain? Please email us and we'll respond to you and update this tutorial.
-Yakov and the Mixed In Key team