Pioneer Rekordbox Integration
It's important to make sure that your Mixed In Key results show up in Rekordbox correctly. It's not always obvious if you're seeing Pioneer's built-in results, or the premium Mixed In Key results. This tutorial will make sure that you get the right results.
This is how Mixed In Key results should look inside Rekordbox: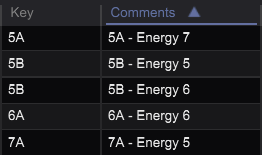 To make sure you're seeing them, right-click on the column names in your Rekordbox, and show the "Comments" column: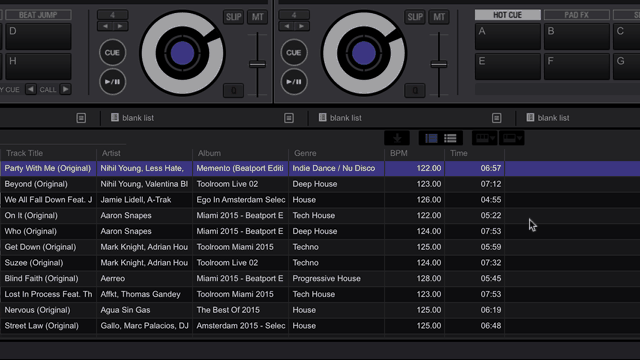 What's the difference between key detection in Mixed In Key and Rekordbox?We have our own, patented algorithm. We've been in business for 10 years and have always innovated and improved our algorithms. According to indepedent studies, our algorithms are significantly more accurate for your DJ mixing. When you use the results from Mixed In Key, you will have total confidence that your DJ mixing will sound perfect in front of your audiences and the promoters who book you to play.
How to save Mixed In Key results into Rekordbox
Open Mixed In Key.
By default, key results will be written to the dedicated "Key" column and the "Comments" column. If you want to change this later on, you can go into Settings->Update Tags to specify which tags you'd like to be written and where you'd like them to be written to.
Analyze your files in Mixed In Key. Mixed In Key will automatically update their Key and Energy results.
Add these files to Rekordbox.
Select all your files in Rekordbox, right-click on them, and choose "Reload Tags":

Play around in Rekordbox and enjoy!
Did you say Rekordbox Cue Points?
Mixed In Key 10 now supports Cue Point export for RekordBox. So, whether you use Traktor, Serato or RekordBox, Mixed In Key 10 will give you up to 8 automatic Cue Points per track. Our pioneering algorithm detects the most important parts of your tracks and adds precision cue points, giving you ultimate control over your DJ sets.
Check it out our full Rekordbox Integration tutorial here
If you need help, email us!
We're DJs too, and we're happy to help you. You can always email us directly: contact@mixedinkey.com. -Yakov and the Mixed In Key team