Interface Overview
Platinum Notes 10 features an intuitive interface with menus, toolbars, and panels for easy navigation and usage.
Pre-Processing Settings
To ensure Platinum Notes is optimized for your workflow, you should access the Personalise menu and make appropriate settings changes prior to analyzing any audio files.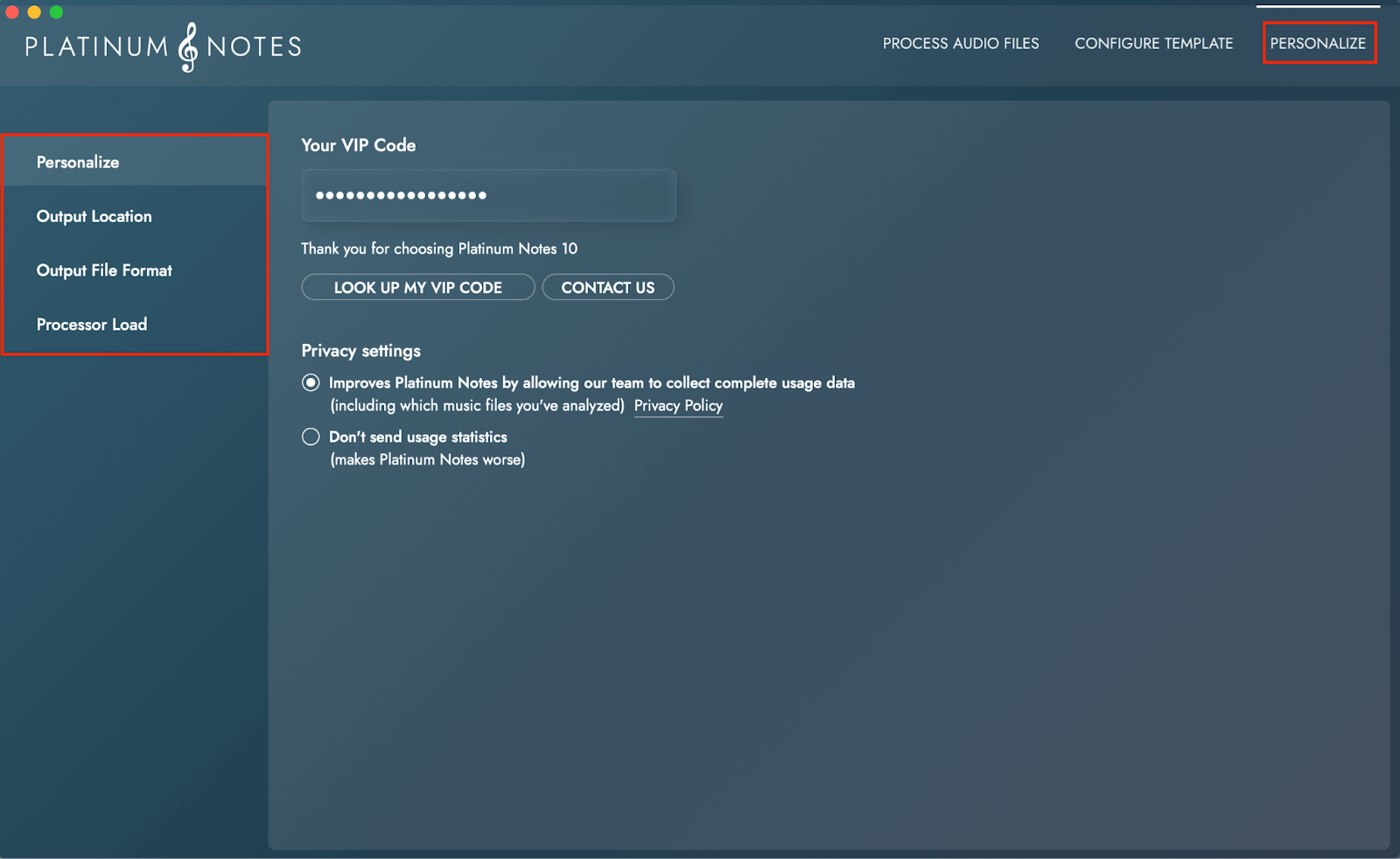 Output Location
First set the location that you wish the new Platinum Notes audio files to be located. The option you choose will be determined by your unique workflow and music organization method. To maintain file paths linking the audio files to your DJ software, choose same folder as original file.
If you are using DJ software, such as Serato, you may wish to use the Replace Original Files option. This will make the process more streamlined and remove the need to swap out the old audio files with the new _PN audio files in your various music apps and DJ software.
Platinum Notes 10 will backup your original files in case you wish to revert. There is no automated way to restore original audio files to your 3rd party applications, so please be mindful of this aspect before processing in Platinum Notes 10.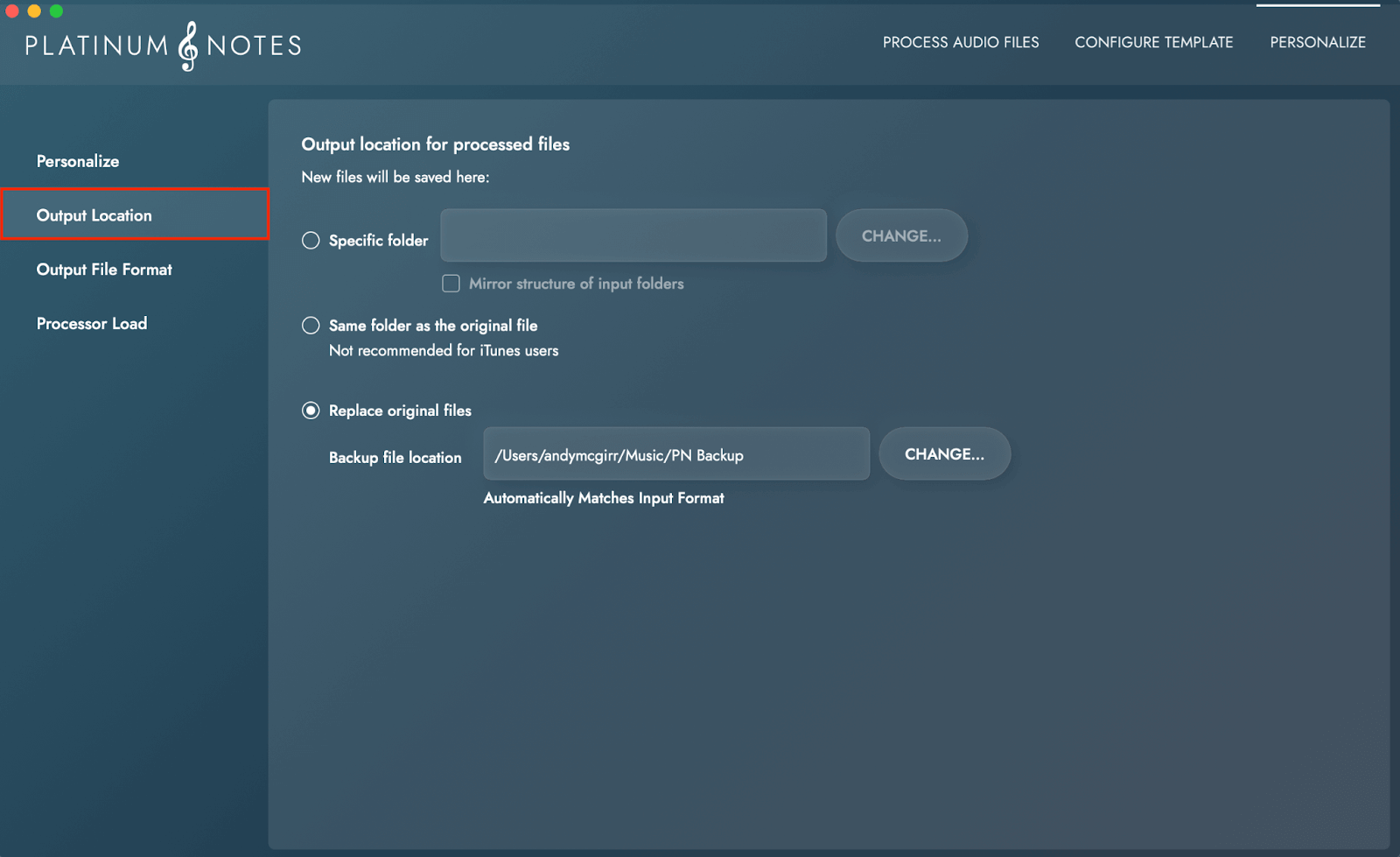 Output File Format
From the Output File Format menu, choose the audio file format you wish to convert to.
If you would like to retain the original file formats, including multiple file types, choose the option Match Input Format. This is recommended if your audio files are already within the collection of your DJ software and other music applications.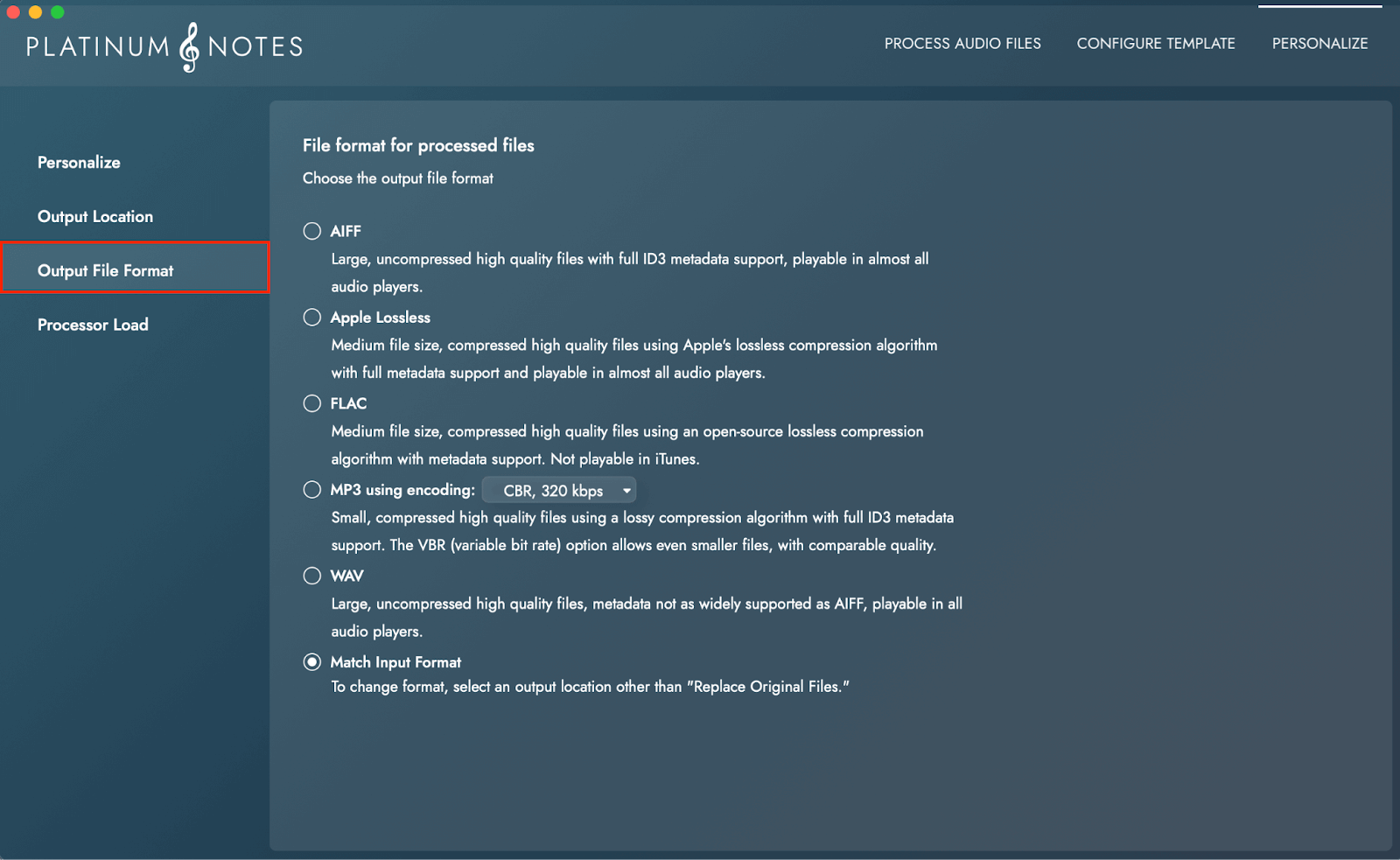 Processor Load
The number of processor cores determines the number of songs that can be processed at the same time, a higher number will mean faster processing.
More powerful CPUs can have a higher number. The number of cores set should be reduced if Platinum Notes 10 is interrupting other apps, or set to maximum if you want to leave it processing songs while you're not using your computer.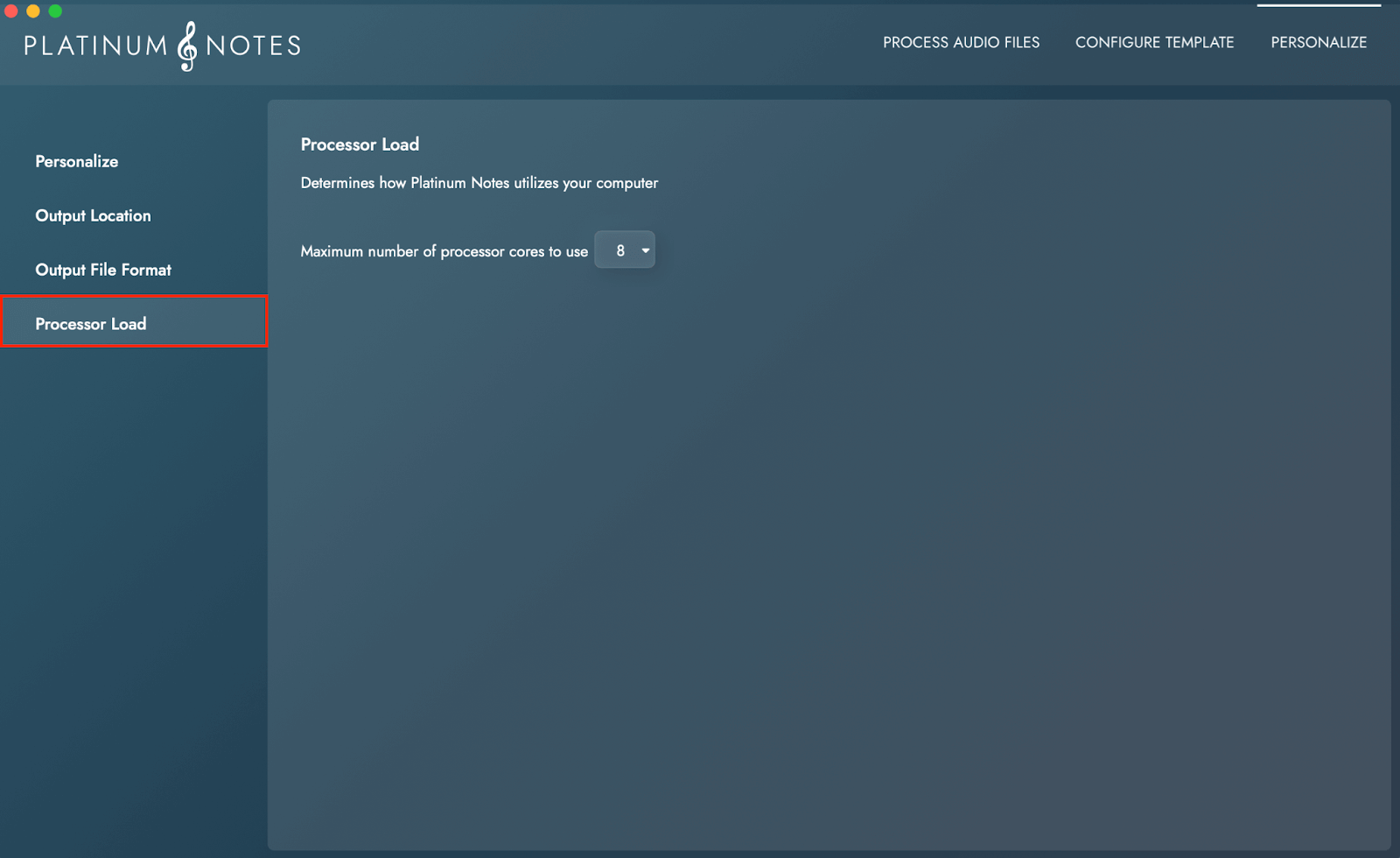 Templates & Expert Settings
Platinum Notes 10 features three built-in processing templates, Festival, The Big Boost and The Official Platinum Notes 10 Template. These offer differing sound characteristics. If you are unsure which to choose, we advise using the Official Platinum Notes 10 template for balanced dynamics.
You can also create your own custom template, including the ability to adjust multiband dynamics. We recommend only using this feature if you are well versed in audio engineering. Incorrect settings could lead to poor audio quality.