Version 6.1, designed for the world's best DJs.
Mixed In Key 6.1 uses the most incredible key detection we've ever created. It thinks like a human musician, and gives you results that sound flawless.
The new version analyzes your music in 6.83x more detail than Mixed In Key 5. The key results from Mixed In Key 6.1 are more beautiful than ever.
The overall accuracy has improved even more. We want you to rock some clubs and festivals in 2014 and this will be a perfect tool for you.
Enjoy improved Energy Level detection
Inside the new audio player, Mixed In Key 6.1 shows you how the "Energy Level" changes over time. It'll tell you which parts are energetic and which parts are mellow. When you make a change, it re-calculates the "overall" Energy Level result, and writes it to an ID3 tag.
You can see it in your favorite DJ software. It shows up in Traktor, Serato, Pioneer rekordbox and all other DJ software. It's a really nice way to sort your music and separate your opening tracks from your festival anthems.

Check the results on the Grand Piano
We added a Grand Piano to our software, so you can verify the results anytime. This is completely optional, but it's amazing to hear how accurate Mixed In Key 6.1 sounds.




If you change the key result inside the Grand Piano, Mixed In Key will automatically update ID3 tags. It saves you lots of time if you like to verify your results.
You can also plug in any MIDI keyboard to check your results. This is a new feature in Mixed In Key 6.1.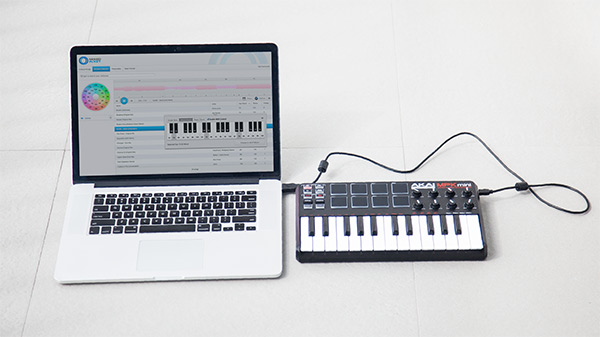 Plus, you get all these features:
New: Ability to import playlists from iTunes
New: Edit the energy level results by clicking inside the audio player
Excellent support for ID3 tagging, so you can use Mixed In Key results in Traktor, Serato, Pioneer CDJs + rekordbox, and every other DJ software.
Multi-core support for faster processing
Retina support on Mac OS X
Built-in audio player
Ability to see key changes in the middle of the track
Clickable "Camelot" wheel to browse songs quickly
Improved analysis for short samples and producer packs

You can use Mixed In Key with Traktor, Serato, Pioneer CD-Js, Ableton Live, and more. It works with all of them.
David Guetta says:
"I've been using harmonic mixing for many years, but I had to find the keys with a keyboard. Mixed In Key is as good, in less time. Magic!"
Kaskade says:
"Mixed In Key is a huge time saver! I use it for all my DJ mixes these days."

Markus Schulz says:
"I am onboard with your software. Thanks for such an amazing product and I will let everyone know how good it is."

Paul Oakenfold says:
"Mixed In Key is a unique DJ tool that makes harmonic mixing easy. It's perfect for professional DJs."

Pete Tong says:
"Mixed In Key has proven to be a valuable and creative tool for both radio and club programming. I'm hooked!"
Sasha says:
"I use Mixed In Key for my music production and remixing. I scan my samples to see what fits my tracks perfectly. It's great for musicians."
Do you want to give us a nice quote so we can publish it?


When asked, "Would you recommend Mixed In Key to your DJ friends?", more than 97% of Mixed In Key customers say YES.